How to Improve iPhone Passcode Security
Summary
How to improve iPhone passcode security? Read this guide to know how to improve passcode security on your iPhone.
Have a try on PhoneClean to remove unwanted data from iPhone after reading this guide on how to improve iPhone passcode security.
The information on the iPhone means a lot to us, and no one want to expose the iPhone data to others. It's a matter of personal privacy. Regardless of this fact, setting a passcode for your iPhone is the initial step in securing personal information from prying eyes.
Your iPhone features a simple passcode, which is convenient to use, but limited to a 4-digit number. You probably know that the four-digital PIN is not the securest way to lock your iPhone. Luckily, for those want to beef up the security of their iPhones, Apple allows you to replace with complex passcode (that is, a passcode with letters, numbers, and special characters). Here we will show you how to improve security on iPhone with a complex passcode.
How to Improve iPhone Password Security
Step 1. Unlock your iPhone and navigate to Settings > General > Passcode Lock.
Step 2. Toggle the Simple Passcode to Off, and it will ask you to type in the old passcode.
Step 3. Then enter your new passcode, and you will see the standard alphanumeric keyboard, and you can also type in with numbers.
Step 4. Tap Done. Your iPhone will now be locked with the improved passcode.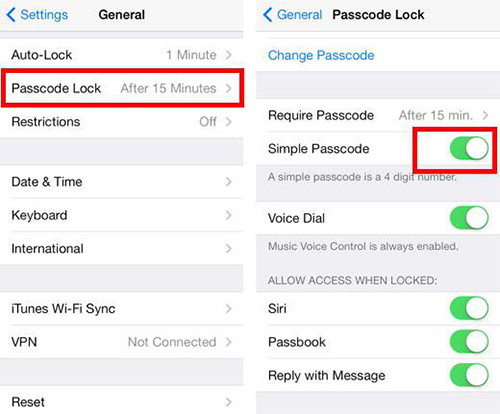 Improve iPhone Passcode Security
Note:
You can further improve the password security by shortening the time interval: go to Settings > General > Passcode Lock > Require Passcode. Shorter times are more secure, and requiring a passcode immediately provides maximum security, but it might cause the inconvenience for typing to unlock.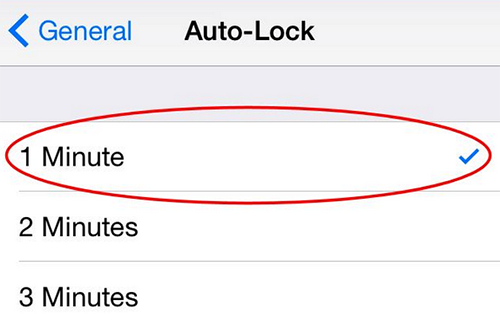 Set Auto-Lock on iPhone
For those Touch ID enabled devices, setting up a fingerprint for the Touch ID sensor can skip the inconvenience of complex passcode entry for the most part. To set up a fingerprint: Settings > General > Passcode & Fingerprint.
How to Set a Fingerprint Passcode
The Bottom Line
This is how to improve passcode security on iPhone. If you want to keep the important info like browsing history or messages from leak, you can download PhoneClean to safely remove them from your iPhone. If this guide is helpful, please share it with your friends.
More Related Articles You May Like
Share Your Thoughts With Us