How to Increase Storage on iPhone
Summary
How to increase iPhone storage? If your iPhone is running out of storage, read on this guide to know a quick way to fix it.
Have a try on PhoneClean by downloading and installing it on your computer after reading this guide on how to increase storage on iPhone.
Imagine that you are going to shot a sweet video in your friend's birthday party, but only to get an "Out of Memory" message. That would be much frustrating. If you are a 8 GB or 16 GB iPhone user, this problem might bother you in the near feature. Here in this iMobie guide, we will show you 3 easy ways to increase your iPhone storage.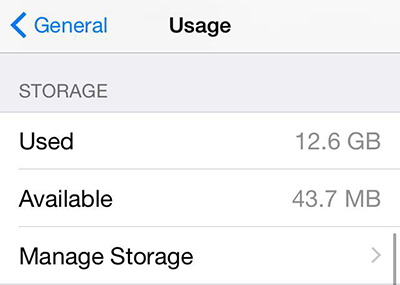 How to Increase iPhone Storage
Method 1. Turn Off HDR Mode in Camera
You can use HDR (High Dynamic Range) mode to capture photos with your iPhone. Of course, HDR works on iPhone and present you better photos than it without HDR. However, you do not need to keep the original photos on your cameral roll, so to make sure that you aren't keeping the normal photo: go to Settings > Photos & Camera > deselect Keep Normal Photo.
Also Read: How to Transfer Photos from iPhone 6 to computer >
PMethod 2. Delete Old Text Messages
Messages on your iPhone also take up few one or more GBs of your limited iPhone storage. You can increase your iPhone storage by deleting the old text messages and iMessages on your iPhone.
For iOS 8 users, you can decide whether you want to keep the messages for 30 days, 1 year or forever. Go to Settings > Messages > Keep Messages, you can choose to keep them for 30 days. Of course, you can also manually delete your texts one by one.
You May Like: How to Delete Messages on iPhone 6 in 4 Ways >
Method 3. Clean Up Your iPhone
With the gradual use of your iPhone, the "Other" files can become bigger and bigger. When you connect your iPhone to computer, you will see the "Other" file in the capacity bar which takes few gigabytes of storage space. Part of the Other is the operating system, and the rest might be the kinds of junk files generated from apps like cache, cookies, temp files, etc.
So how to increase iPhone storage by removing the junk files? All you need is an iPhone cleaning tool named PhoneClean, which is the world's best iOS cleaner made to clean out and free up storage on your iPhone. It knows where to clean and what to clean, so it gives you a risk-free cleaning process. Download and install PhoneClean to take a tour now >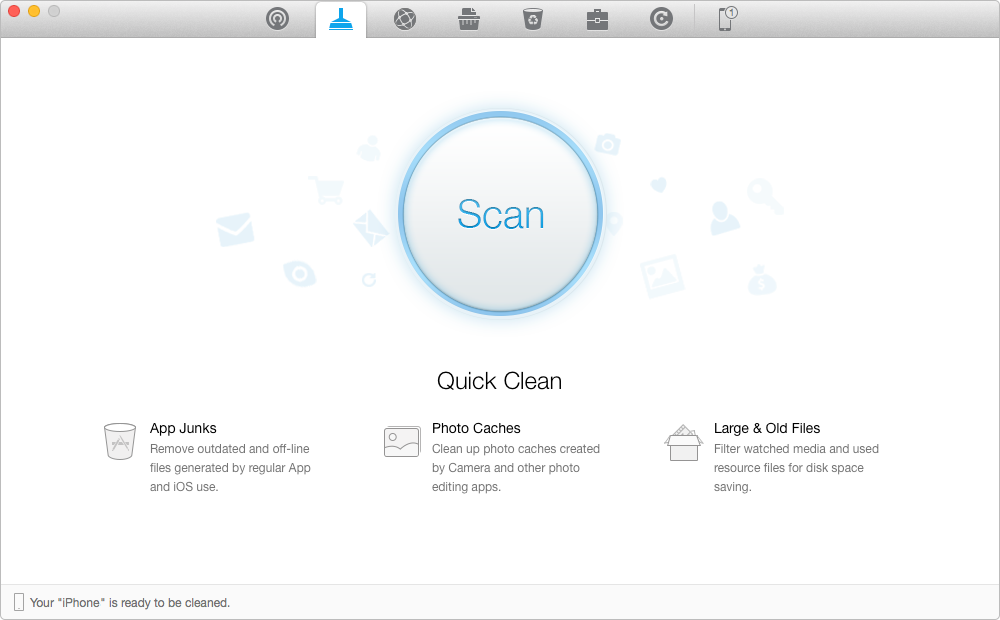 Clean up Your iPhone to Increase Storage with PhoneClean
Related Reading: What Is the Other on Your iPhone >
The Bottom Line
If your 8 GB iPhone 5c or 16 GB iPhone 6 is running out of space, you can try the above methods to increase some storage on your iPhone. If you have any good ideas to increase iPhone storage, please let us know in the comment section.
More Related Articles You May Like
Share Your Thoughts With Us