How to Initiate a Call with Siri
Summary
You can command Siri on your iPhone to do a lot of tasks for you with spoken voice, including initiating a call. Follow this tip to learn how to initiate a call with Siri so easily.
Download PhoneClean now if you want to see how it cleans up your iPhone after reading this tip on how to initiate a call with Siri.
Siri is one of the most intelligent parts Apple created on iPhone. Its humanized design features brought a lot of convenience to thousands of iPhone users. And to initiate a call with Siri is the very special feature that sometimes could do you a great favor.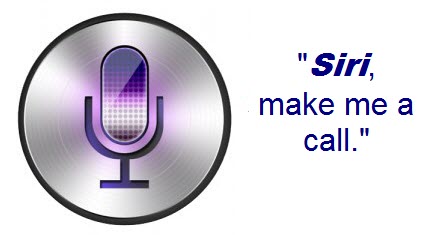 Initiate a Call with Siri
Tell Siri to Initiate a Call for you
On the iPhone, you can initiate a call by activating Siri and then saying, "Call [name] at home," or "Call [name] at work." Of course, this works only if that person has a Contacts entry associated with their name, along with a phone number marked Home or Work, respectively. Also, you can say, "Call [name]'s mobile phone," "Call [name]'s landline phone" or "Call [name]'s iPhone." How about the person you want to contact has several phone numbers in his Contacts entry while you're using the command call? Considering that situation, Siri gives the option to choose which number you want to call. What an intimate service.
You May Like: How to Use Private Browsing on Safari
If you initiate a call for someone's work phone number, and Siri successfully finds a contact's name but it's not the corresponding number you requested, Siri will respond like this, "There is no work number for [name] in your contacts." This kind of response is followed by a listing of whichever phone numbers are available for that contact. Quite amazing!
Note:
Are you worried about what if Siri cannot recognize your command when you are not saying the exact words? When commanding Siri to initiate a call for you, actually you have very flexible expressions in terms of what you want Siri to do. For instance, if you say "Call Tom at work," "Call Tom work, or "Call the work number for Tom," and in all such similar cases, Siri initiates a call to Tom's work number as you request.
Likewise, you can also tell Siri to find a business phone number or address by saying, "Look up [business name] in [city, state]." Or "Look up [business type, such as Citigroup service hotline] in [city, state]." Siri would initiate a call to that number in a second.
On your iPhone, when Siri finds out the phone number you're searching for, Siri says, "Calling [name] at [location]," and then initiate an automatic call to that number by launching the Phone app. If you like, Siri is also capable to initiate a FaceTime video call. It's quite easy. Simply use a command, like this, "FaceTime with [name]."
Do you want to enjoy more out of your iPhone, iPad other than using the built-in apps like Sir? If you want to manage your Apple iOS device better and easier, don't miss PhoneClean – the first and unique iOS cleanup tool to make your iPhone, iPad cleaner and faster. Give it a try now!
If you appreciate this tip on how to initiate a call with Siri, please help it shared with more friends.
More Related Articles You May Like
Share Your Thoughts With Us