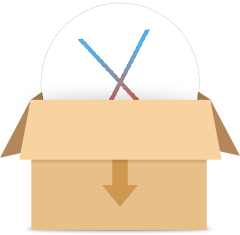 How to Install Mac OS X El Capitan on Your Mac
[Sep.29th, 2015]
You know the new El Capitan brings improvements to users experience and performance so that you can use your Mac in simpler and smarter ways, and you can work more efficiently when dealing with all kinds of everyday tasks. If your Mac meets the minimum requirements of installing El Capitan, you should upgrade it to the latest El Capitan without hesitation.
If you have experienced to upgrade your iMac or MacBook to Mavericks or Yosemite, you must know downloading and installing new Mac OS X is the simplest step when upgrading. All you need to do is following the screen prompt to click Next button or input required info. But during installing, you need to ensure that you know every button you click mean, or you may fail to upgrade or stuck on some step if you click wrong button. To help you make a smooth upgrade, here we offer you a complete guide about how to install El Capitan on your Mac.
A Step-by-Step Guide to Install El Capitan on Your Mac
The latest Mac OS X El Capitan can be found in the Mac App Store, and you can download and install it for free. However, it is only available for those users whose Macs have installed with Mac OS X Snow Leopard or latter and can get access to Mac App Store. If you find your Mac is still working with a system earlier than OS X Snow Leopard (also called Mac OS X 10.6), you need to purchase Snow Leopard from Apple Store firstly and then follow this guide to upgrade your Mac to Snow Leopard.
Once you can get access to Mac App Store, you follow the following steps to download and install El Capitan on your Mac.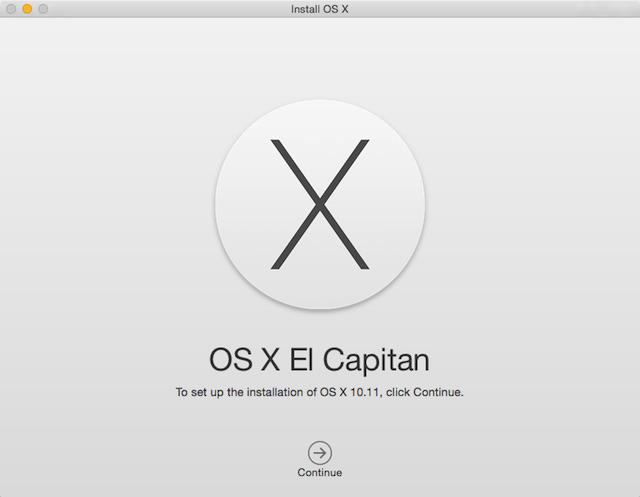 Download and Install El Capitan on Your Mac
Step 1: Run App Store from your Launchpad.
Step 2: Find El Capitan. Normally it will show in Updates, if not, you can find it in the Featured section of the store.
Step 3: Select and download El Capitan. The Yosemite is about 5GB, so the installation package of Mac OS X El Capitan is also very big. Anyway, be patient!
Step 4: Once the download is complete, the OS X El Capitan installer will start up automatically.
Step 5: When the installer opens, it will show you the Install OS X window with a Continue button at the bottom center. Just click Continue to start.
Step 6: Read through and agree to the license terms for El Capitan by clicking Agree button. And confirm that you agree to the terms.
Step 7: The Install OS X window will display the current start up volume as the destination for the installation. If it is the location you choose for the El Capitan, just click Install to proceed, if not, click Show All Disks to choose the right one from available choices, and then click Install.
Step 8: Enter your administrator password and click OK.
Step 9: Your Mac will restart automatically after the installer copies a few files to the destination volume.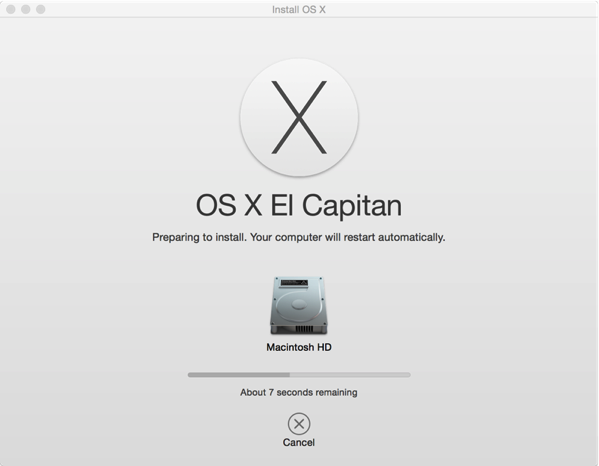 Install El Capitan on Mac
Step 10: A progress bar will display, with a best guess estimate of the remaining time. And once the progress bar is complete, your Mac will restart and begin the El Capitan setup process. During the setup process, you need to provide configuration info to set up your personal preferences, like
1) Enter the password of your administrator account, and press Enter.
2) Input your Apple ID and password to configure a number of user preferences like iCloud account. You also can skip this step for now and do it later.
3) Decide whether you want to enable Find My Mac or not, which allows you a way to locate your Mac using geolocation tracking, lock and erase the contents of your Mac if it is stolen.
4) Read license terms and click Agree to continue. And confirm again.
5) Decide whether you want to set up iCloud Keychain, which syncs the same keychain (contains password and other information) among different Apple devices like Mac and iDevices.
Also Read:
Best Mac Cleaner Reviews in 2017 >
How to Delete iMessages on Mac Permanently >
How to Uninstall Apps on Mac >
Normally speaking, you won't be wrong to install new Mac OS and finish the setup by following the screen prompt, especially you have read the detailed tutorial above. During installing the latest Mac 10.10, if you are unlucky to get stuck on some Mac problem or bug, you can move to this iMobie guide that collects the most common Mac problems and solutions to fix the problems you meet. And check the best Apps for Mac and best alternative to the Mac OS X built-in Apps like iTunes and iPhoto to make you work better with your Mac.
Join the Discussion on Mac OS El Capitan Upgrade