How to Download and Install iOS 6.1 on iPhone iPad
Summary
iOS 6.1 Update was released, and we thought you may need this tutorial: How to Download and Install iOS 6.1 on iPhone iPad and iPod touch.
Download this award-winning application so that you can make use of it after reading this Download and Install iOS 6.1 guide.
Apple issued on Monday its first major update to iOS 6, iOS 6.1, which comes after five beta test updates following the September launch of iOS 6, includes allowing Siri to purchase movie tickets, and getting LTE support for more carriers. The file size for installing iOS 6.1 is about 107 MB for LTE devices and about 90 MB for others.
Don't Miss: What is the Other on my iPhone?
To download and install iOS 6.1 on your iPhone or iPad, please make sure if your devices have sufficient free storage space. Probably you will get a message reading without enough requied free space when processing iOS 6.1 download.
To reclaim more free space on iPhone, iPad, the first thing reminds us is to go to Setting > General > Usage > Find which App is taking too much space and remove it distressfully. If you cannot work it out, the iOS 6.1 Download and Install button is disabled:
In fact, you don't have to delete any Apps, Music, Photos and Movies at all. PhoneClean is a free tool made for cleaning up unwanted caches, temp and junk files generated by many Apps or failed iTunes syncs. Take Twitter as example. It primarily has only 10MB size. But with the growth of the use of time, it may load up with more than 1GB off-line file.
How to Install iOS 6.1 on iPhone iPad and iPod touch
After getting enough space on iPhone with PhoneClean, now you can start downloading iOS 6.1 and install it once the download is complete: Setting > General > Software Update.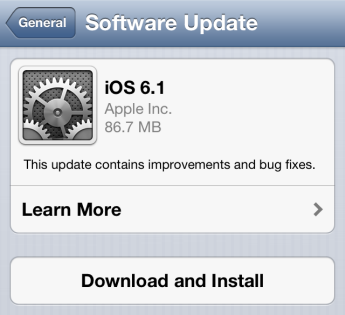 The installation is pretty fast since it doesn't require too much Apple Update services.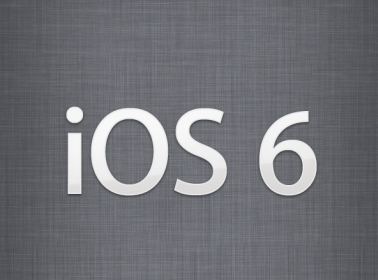 More Related Articles You May Like
Share Your Thoughts With Us