How to Kill or Force Quit Apps on iPhone 6/6s (Plus) Easily
Summary
If you've just upgraded to a new iPhone 6 or iPhone 6s, new to the iOS stuff, and wondering how to kill apps then you've come to the right place.
Download AnyTrans on your PC or Mac to manage your iPhone 6/6s data in a simpler way after reading this tip on how to kill apps on iPhone 6/6s.
Force-quit or killing apps on your iPhone should not be an all-the-time thing, but it does help your iPhone get back to normal condition when one of your apps reactionless completely. If you are a newbie to Apple OS who has just bought an iPhone 6 or iPhone 6s, and want to know how to kill apps on your iPhone, then this is the right place you have come.
You May Like: How to Move Data to iPhone 6/6s >
Note: Keep in mind that killing apps on your iPhone 6/6s isn't something you should do often, because re-launching the app will consume more power and resources and take more time.
How to Kill Apps on iPhone 6/6s with App Switcher
Step 1. Double click the Home button on your iPhone to bring the app switcher.
Step 2. Scroll to find the app you want to kill, and swipe it up to force quit it. You can also use three fingers to swipe to kill three apps at once.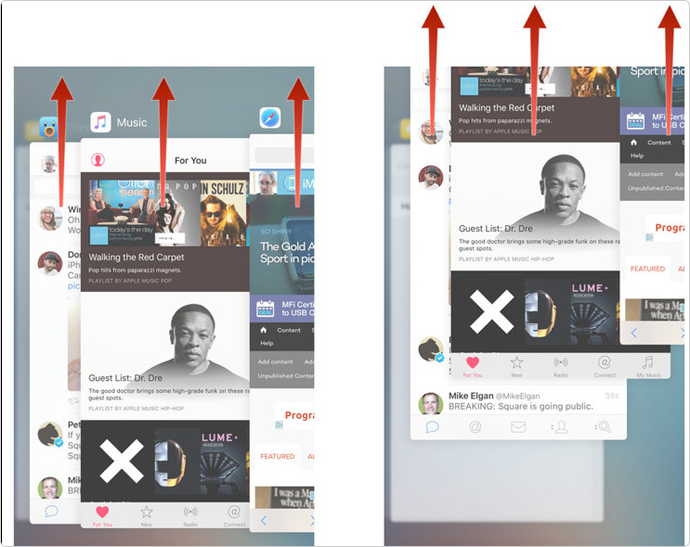 Image Credit: iMore.com
Also Read: How to Set up New iPhone 6s >
How to Force Quit Apps on iPhone 6/6s without App Switcher
This is a relatively old way to force quit apps on iPhone. If you are not willing to use the app switcher, you have an alternative way here.
Step 1. Press and hold the power button on your iPhone 6/6s. Wait for the "Slide to Power Off" notification to appear.
Step 2. Release the power button, then press and hold the Home button. It may take 5-10 seconds; the app should close and return you to the home screen.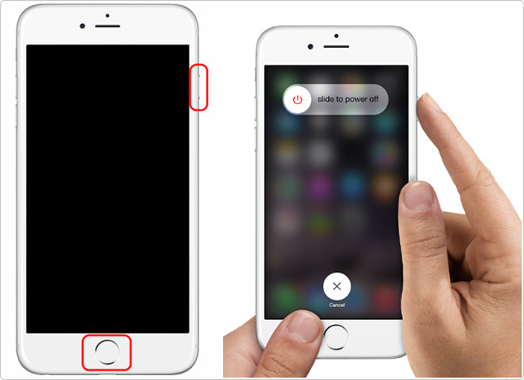 How to Force Quit Apps on iPhone 6/6s
If you want to move apps from your old iPhone to new iPhone, or you need to uninstall a bunch of apps from iPhone, you can download AnyTrans to finish that easily. It is an iOS data manager that allows you to transfer & manage apps, music, photos, videos, contacts, messages, and more.
The Bottom Line
It is not recommended to frequently force quite apps on iPhone unless there is an app that completely unresponsive. If this post is helpful, please share it with your friends to let more people know.
More Related Articles You May Like
Share Your Thoughts With Us