How to Make Text Size of Finder Bigger on Mac
Summary
Want to change the text font of Finder on your Mac to make it bigger? Read this guide to learn how to do that (Yosemite & El Capitan included).
MacClean is a yet free and powerful cleaning app for MacBook (Air/Pro), iMac, Mac mini, etc. Try it and clean junk files on your Mac after reading this post on how to make text size of Finder bigger on Mac.
Question: "Hi all, I'm wanting to increase the size of the font in "Finder" in my folders. I've increased the size of fonts in Firefox and it looks much better. Now how can I make the font size bigger in Finder on my Mac OS X El Capitan."
-- A User from MacRumors Forums
The default font size in Finder is 12 on Mac, and most Mac users want to make it bigger for better view. Yes, increasing the font size of Finder will fit more items on the screen in list view. No matter you want to change the text size of Finder to a bigger or smaller size, this quick guide meets your needs.
See Also: The Most Common OS X El Capitan Problems and Solutions >
How to Change Text Size in Finder on Mac
Step 1. Open Finder on your Mac.
Step 2. On the menu bar, choose "View", and select "Show View Options".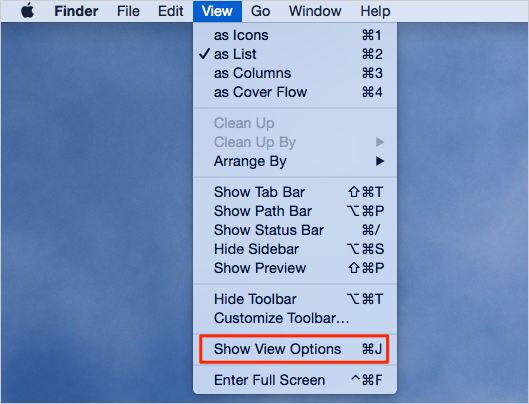 Change Font Size in Finder on Mac
Step 3. A window will appear on screen, you will see "Text Size" option. Now you can change the font size from the dropdown menu (from 10-16). Here is an example of font 16 in Finder.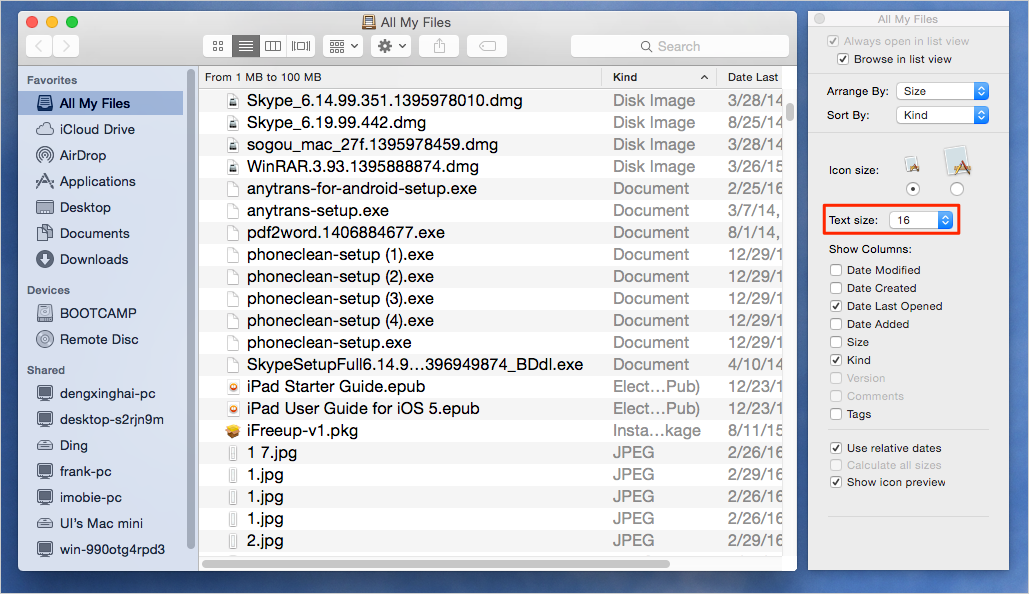 Make Font Size Bigger in Finder on Mac
Bonus Tip: How to Clean up Your Mac and Erase File Permanently
How long has it been since you clean your Mac? Is your Mac running slower than before? Why not clean up your Mac now to make it run like new! MacClean is a cleaning and optimizing tool for all Mac users. It will dig out the system junks, user junks, app leftovers, Internet junks, and more from your old and slow Mac, and eliminate them in minutes. It is also capable of erasing unwanted files permanently, finding duplicates, managing extensions, finding large and old files, etc.
Download MacClean to speed up, clean up, and free up space on your MacBook/iMac/Mac mini now.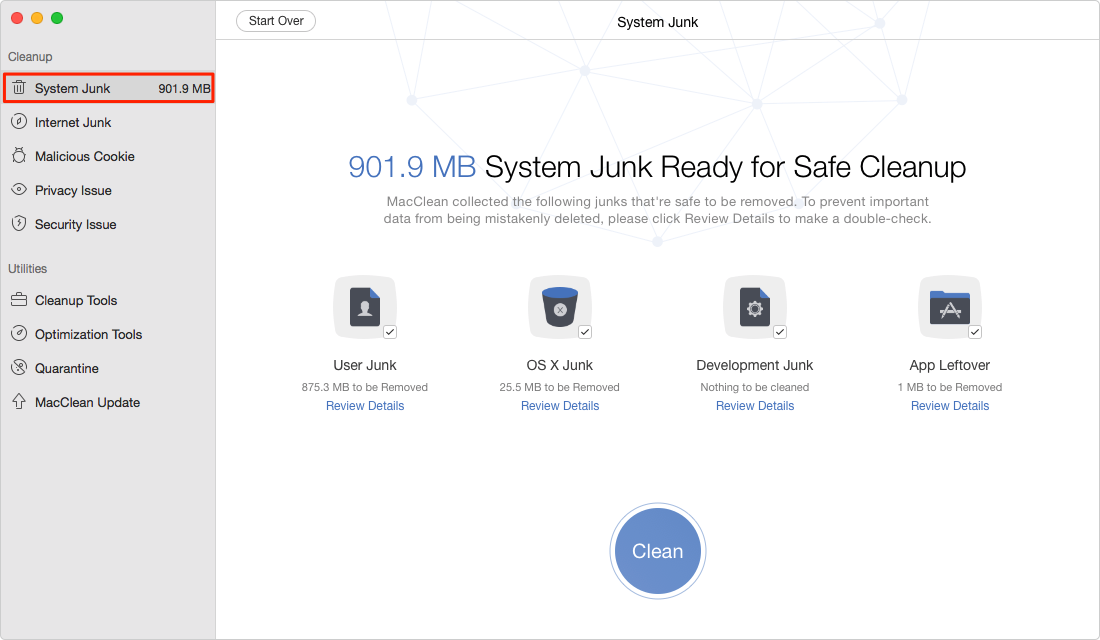 How to Cleanup Mac with MacClean
The Bottom Line
If you have any problems on this guide or MacClean, please let us know via email. Don't forget to share this post with your friends if it is helpful. Now take a tour with MacClean.
More Related Articles You May Like
Share Your Thoughts With Us