How to Make an Old iMac Run Faster
Summary
Want to make your old and slow iMac run faster? In this guide, we will show you some basic tips to make your iMac faster than before.
MacClean is a cleaning tool for iMac, MacBook, Mac mini as well as El Capitan. Download it to have a try after reading this post on how to make an iMac faster.
Q: "In fact the only time I get a problem that my iMac is running slower. I suspect there is a lot of rubbish on the system after 5 years so I think there is a need for some sort of "clean up". Some Mac users say there is no need to do this as the system sorts itself out but I am not sure."
-- A User from Mac Forums
Although Apple Mac computer is very efficient for its self-maintenance, it also gets slow with times. So to answer the question how to make iMac faster we bring you this guide, here we will tell you some useful and quick tips to make your slow and old iMac run faster.
Also Read: How to Speed up Your Mac >
Basic Tips to Make iMac Faster:
Restart your iMac if you always leave your iMac switched on for days or weeks.
Quit the apps you don't need, and don't launch too many apps at the same time. (Hit Command + Q to close the current app.)
Remove unneeded login items: System Preferences > Users & Groups > Login items.
Remove the files you don't need from iMac like applications, documents, pictures, videos, music that may fulfill your hard drive.
Update to the newest operating system, and now is El Capitan.
MacClean is your ultimate choice to clean up your Mac and make it run faster than before.
MacClean is an essential cleaning program made for all iMac/MacBook/Mac mini users. It is an easy-to-manage application that keeps your iMac clean and running fast by removing kinds of junk files, covering Internet junks, system junks, app leftovers, user junks, and development junks. Moreover, MacClean gives you a worry free mind because it protect your iMac from malicious cookies, malware, spyware, or any kinds of viruses.
You May Like: Why Is My Mac Running Slow >
How to Make iMac Faster by Removing Junk Files with MacClean
Free download MacClean and install it on your iMac computer. Then follow the steps below to make your iMac run faster by deleting junk files on it.
Step 1. Open MacClean > Click on System Junk (Internet Junk) under Cleanup > Click on Scan button.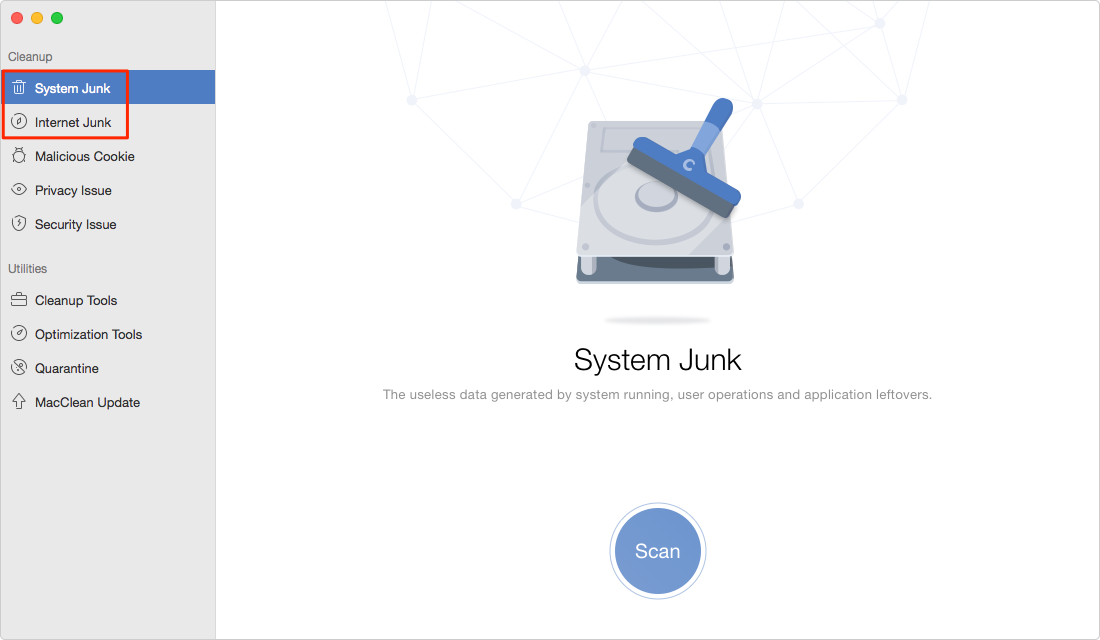 How to Make iMac Faster with MacClean – Step 1
Step 2. Choose the junk files you want to delete > Click on Clean button.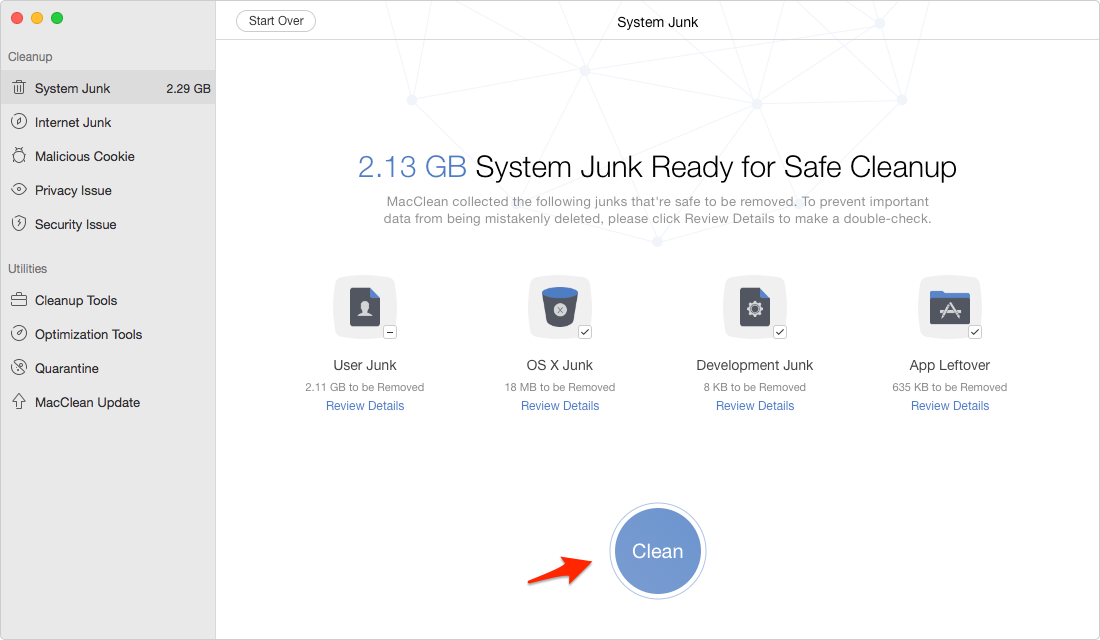 How to Make iMac Faster with MacClean – Step 2
Also Read: How to Delete Browsing History on Your Mac >
The Bottom Line
It's really the time to clean up your old iMac now, and as you can see MacClean is the free way to go. Give it a try now. Have any questions on this guide or MacClean? Please be free to let us know in the comment section.
Top Posts on Cleanup and Speed Up Mac Computer
More Related Articles You May Like
Share Your Thoughts With Us