How to Make Your MacBook Pro/Air Run Faster
Summary
Does your MacBook get slower than before? Do you want to make your MacBook Pro/Air faster? Read this guide to get quick solutions.
Have a try on this all-around OS X cleaning tool MacClean to clean out your MacBook Pro/Air. Then keep reading to learn how to make a MacBook Pro/Air faster.
Q: "I have a MacBook Pro that I got in mid-2010. It's only about half full, but lately has been running a lot slower and clearly showing signs of aging. For example: it takes five or so minutes to start up every time, and whenever I play music it'll stop and go while playing because my computer is slow. So is there anything I can do to make it run a little faster?"
-- A User from Reddit
Every Mac loses its speed and becomes clumsy with time, no matter it's a MacBook Pro or an iMac. Of course no Mac user wants to come across such issues and if you are suffering such situations, you may want some suggestions to revamp the performance of your Mac.
Here we will offer you several potential tips to make your MacBook Pro/Air faster (also apply to iMac, Mac mini, Mac Pro).
5 Tips to Make MacBook (Pro/Air) Faster
1. Restart your Mac regularly: If you always keep your MacBook in sleep mode and haven't restarted it for a long time, try this quick tip now.
2. Clean and keep your desktop organized: If your MacBook desktop is messy and clattered with folders, documents, pictures, and more, try clean up the desktop because it will slow down your Mac.
3. Clear out Internet Cache: If you feel slow when surf the Internet, try removing caches, cookies, browsing history in the web browser. You can refer to How to Speed up Safari/Firefox/Chrome on Mac.
4. Close Unused Apps: Find the apps you have opened in the dock, and just right click the mouse and click Quit to kill the unused apps.
5. Clean out the junks from your MacBook Pro/Air: Removing the junk files from your MacBook completely is an effective way to make it run faster. To do this job quickly and safely, try MacClean.
Check out what is MacClean
As its name says, MacClean is a professional cleaning utility for all Mac users (MacBook, MacBook Air, MacBook Pro, iMac, Mac mini, etc.)
It makes your old MacBook run faster by removing junks like Internet caches, cookies, history in Safari, Firefox, Chrome and Opera, and system junks, user junks, development junks, and application leftover.
It secures your MacBook by finding and removing malicious cookies, malware, spyware, and various types of viruses.
It offers you 9 effective tools like duplicates finder, file eraser, large and old file finder, iPhoto cleaner, app uninstaller, etc.
Also Read: 3 Ways to Optimize Your Mac >
How to Make Your MacBook Faster with MacClean
Firstly, go to download MacClean and install it on your MacBook. Then follow the steps to make your MacBook run faster.
Step 1. Open MacClean > Click on System Junk (Internet Junk) under Cleanup > Click on Scan button.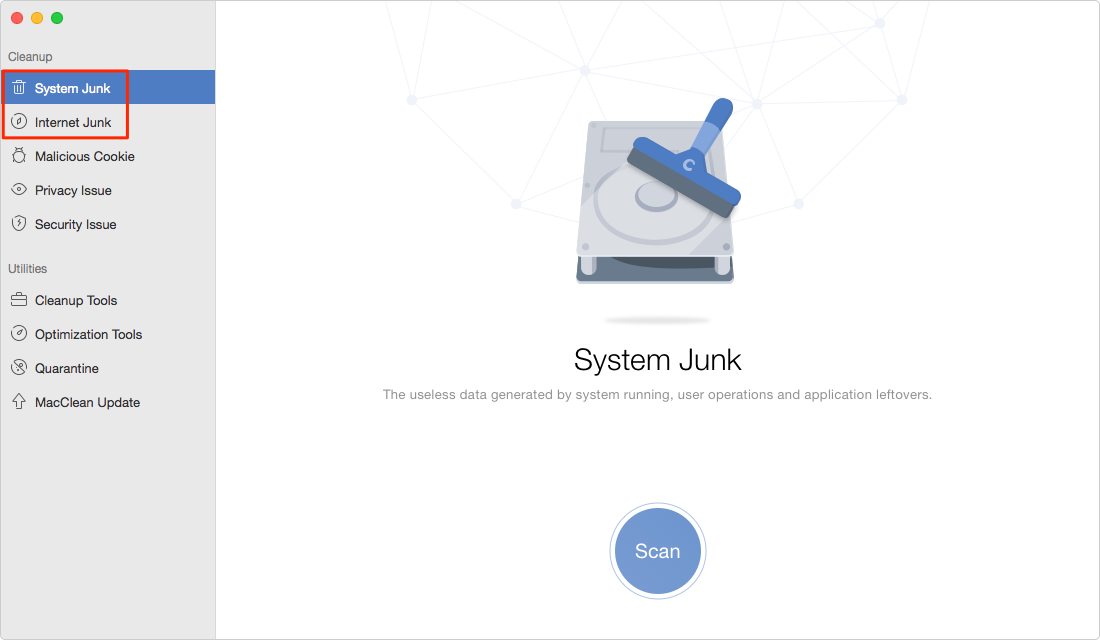 How to Make Your MacBook Faster with MacClean – Step 1
Step 2. Preview and select the junk files you want to delete > Click on Clean button.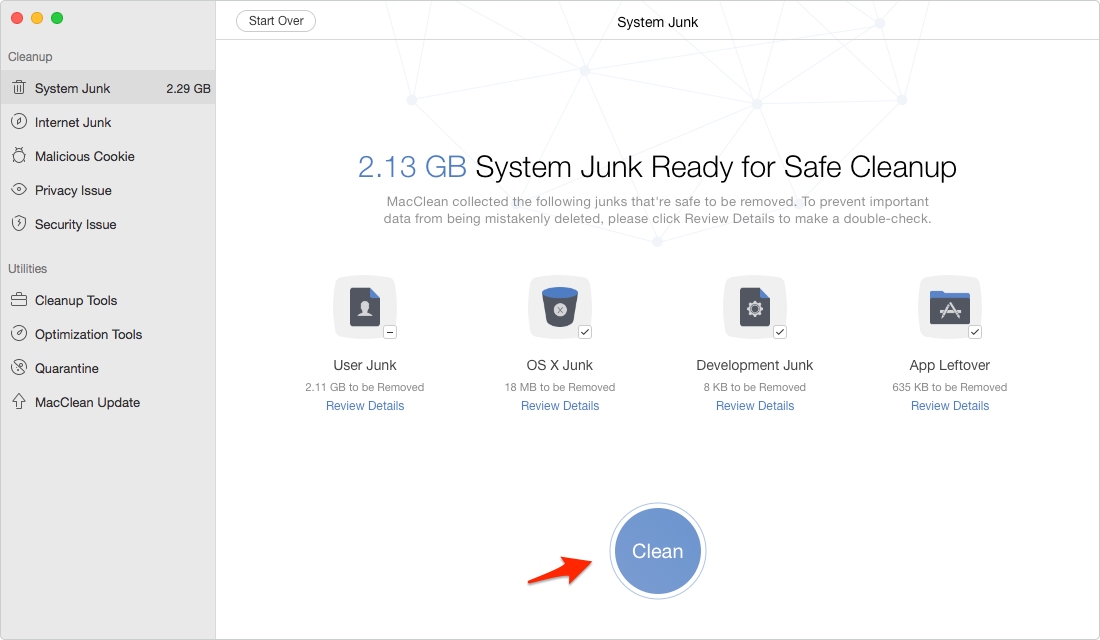 How to Make Your MacBook Faster with MacClean – Step 2
You May Like: Easy Way to Clean MacBook Pro >
The Bottom Line
MacClean is very easy-to-use and it does a great job on making MacBook faster by removing junk files. If you have any questions on this guide or MacClean, please feel free to tell us. Meanwhile, don't forget to share this guide with your friends. Take a tour with MacClean now >
Top Posts on Cleanup and Speed Up Mac Computer
More Related Articles You May Like
Share Your Thoughts With Us