"I have my HTC phone for two years and I have stored lots of photos about my lovely pets. But yesterday, I accidently deleted all of them on my HTC phone. What's worse, I have no backup to get them back. Any ideas, millions of thanks!"
The similar unexpected data lose happen frequently on our smartphone and I have the same experience just a few days ago. When it happens, all you wanted to do is to recover those deleted files quickly. But how to complete the job may confuse you a lot. Don't upset. Here in this tutorial, we will offer a quick solution to help you recover your deleted pictures from HTC phone in a simple process.
Also Read: How to Recover Deleted Music from Samsung Galaxy S8/7/6/5/4 >
The Tool You Need to Recover Deleted Photos from HTC Phone
You can easily recover your deleted photos with this reliable & efficient iOS & Android data recovery tool – PhoneRescue, which is highly recommended by the people who have successfully retrieved their deleted photos. Next, let's get a better understanding of PhoneRescue for Android.
It supports you to recover all your deleted photos in just 3 simple steps. And it only takes you 5 minutes to recover more than 1000 pictures.
Besides photos, it also supports you to recover, videos, calendar, music, contacts, WhatsApp messages and more files on your HTC phone.
It allows you to preview and select the deleted photos before recovering, which makes it possible to recover the photos you want.
Now, just download PhoneRescue for Android on your Mac/PC computer and follow the detailed steps below to recover your deleted pictures from HTC phone quickly.
How to Recover Deleted Photos from HTC Phone Quickly
Step 1. Install PhoneRescue for HTC on your computer and launch it > Connect your HTC phone to the computer with USB cable (here we take Samsung for example).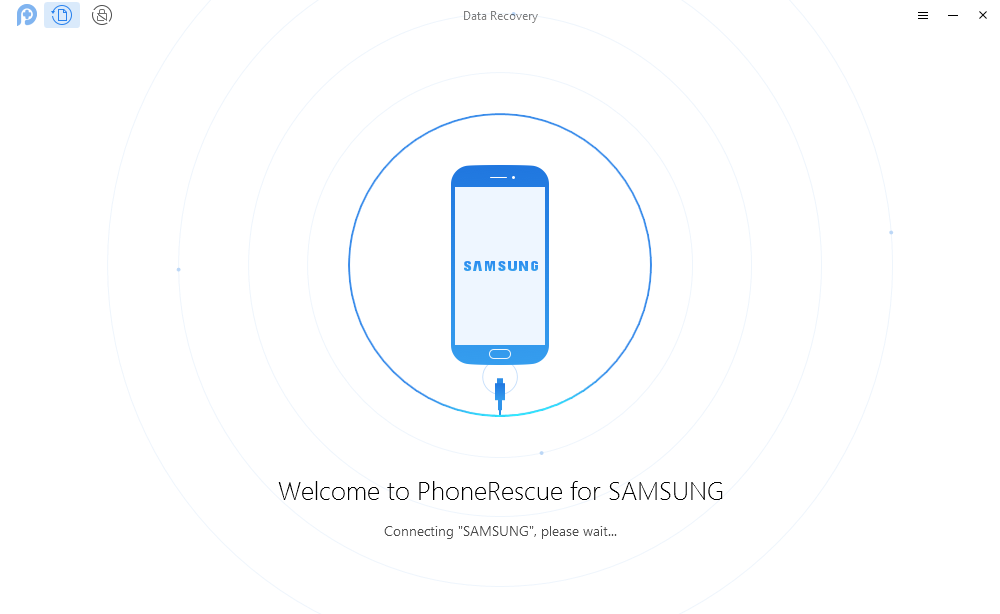 How to Recover Deleted Photos from HTC Phone – Step 1
Step 2. In the main window, choose Photos > Tap Next button on the right. PhoneRescue will display all the items found, if you only want to recover photos, uncheck other items.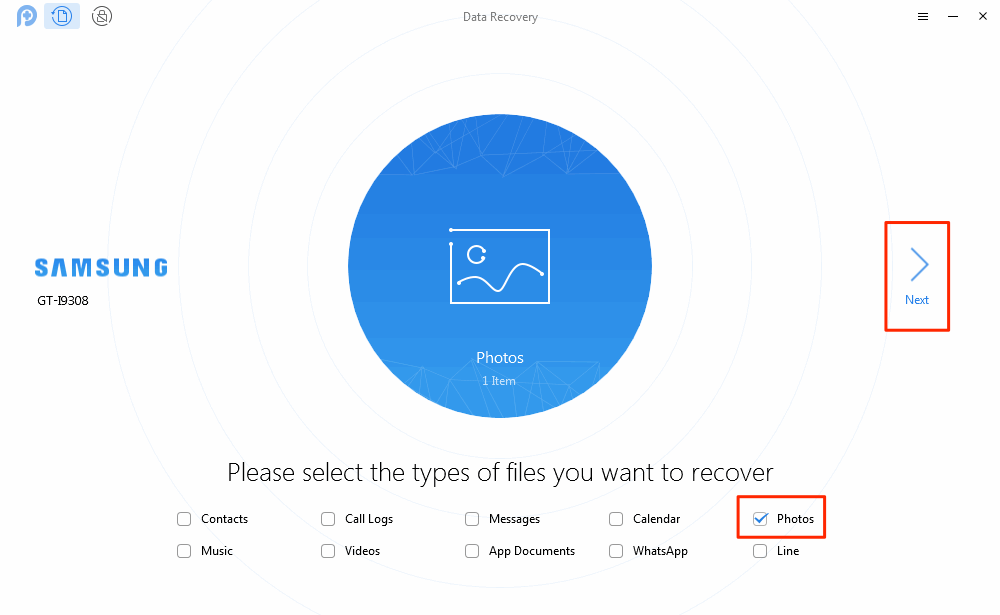 How to Recover Deleted Photos from HTC Phone – Step 2
Step 3. Wait for a few minutes and you will see all your deleted photos are listed on the right > Select the photos you want to recover > Click Download to Computer button.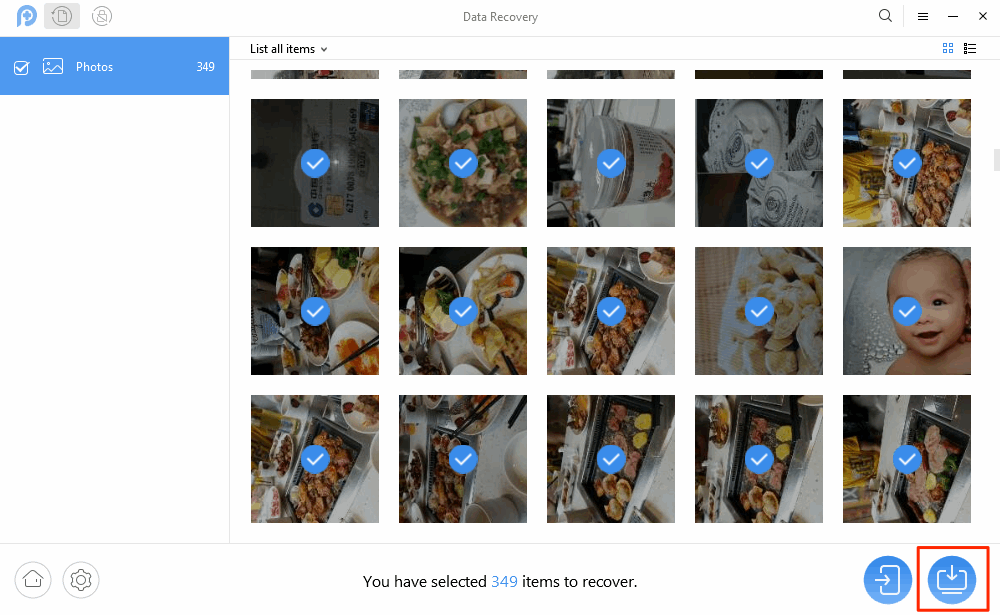 How to Recover Deleted Photos from HTC Phone – Step 3
The Bottom Line
As you can see, PhoneRescue for Android makes it so easy to retrieve your deleted photos from HTC phone. Moreover, Besides HTC phone, it also supports other smartphones and tablets like iPhone, iPad, iPod, Samsung, Huawei, LG, Sony, Samsung Tab etc. to recover deleted contents. Why not give it a try now >