How to Recover Contacts from iPhone Backup
Summary
If you get in trouble when recovering iPhone contacts from iTunes backup and don't want to use iTunes to restore iPhone, just read this step-by-step tutorial below. This post offers you a flexible data recovery tool to fully recover your iPhone contacts from backup.
Free download PhoneRescue to get back all of your iPhone contacts from iTunes backup by following this step-by-step user guide.
To avoid the loss of iPhone contacts, it's suggested that you should frequently back up iPhone via iTunes on computer. In this way, you can easily restore iPhone contacts from iTunes backup and continue daily life as if nothing happened when iPhone contacts lost.
Don't Miss: How to Recover iPhone Data With or Without Backup
Of course, there is a possibility that if your iPhone may get lost, stolen or badly damaged, you have no available iPhone on hand and couldn't restore data via iTunes by connecting your iPhone to computer. In this situation, how can you completely recover iPhone contacts from backup on computer?
Tools We'll Use to Recover iPhone Contacts from Backup
How to Recover Contacts from iPhone Backup with PhoneRescue
Step 1. Go to the download page of PhoneRescue and click PhoneRescue – iOS Data Recovery to download on your computer, launch it.
Step 2. Click "Recover from iTunes Backup" and go to next. In this step, you can connect your iOS device to computer if you plan to get lost contacts from backup to your device.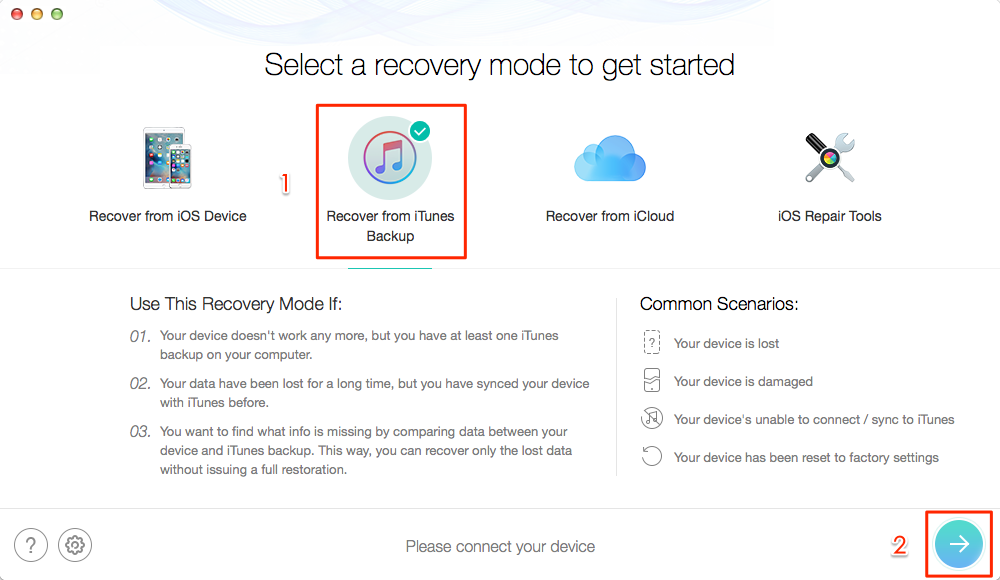 Choose Recover from iTunes Backup – Step 2
Step 3. Choose one suitable iPhone backup according to the backup info (name, serial number and size) > Click "Next" to scan content on this backup.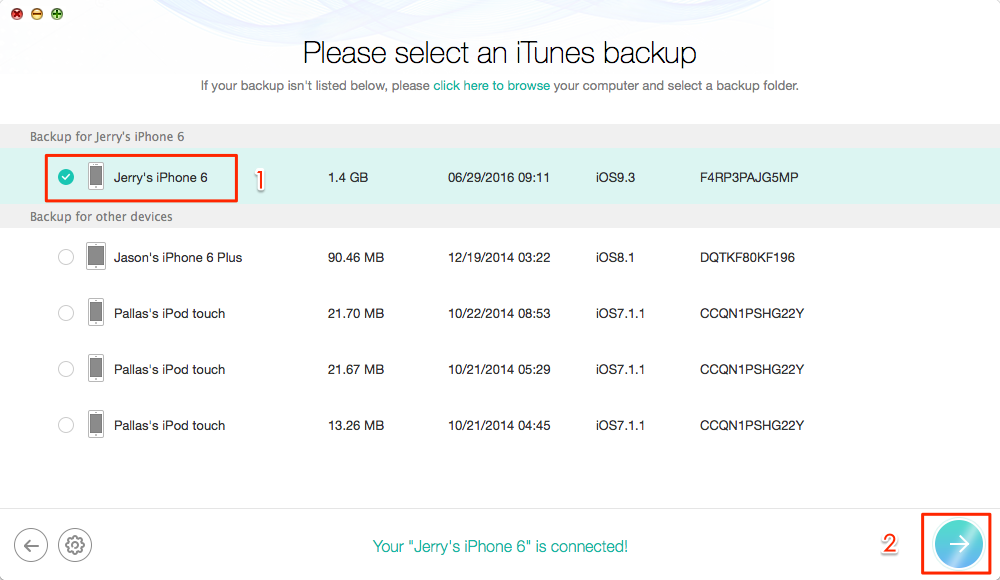 Choose Available Backup to Recover iPhone Contacts – Step 3
Step 4. Choose "Contacts" on the left side, select the contacts you want to restore, and get them to your iOS device or computer.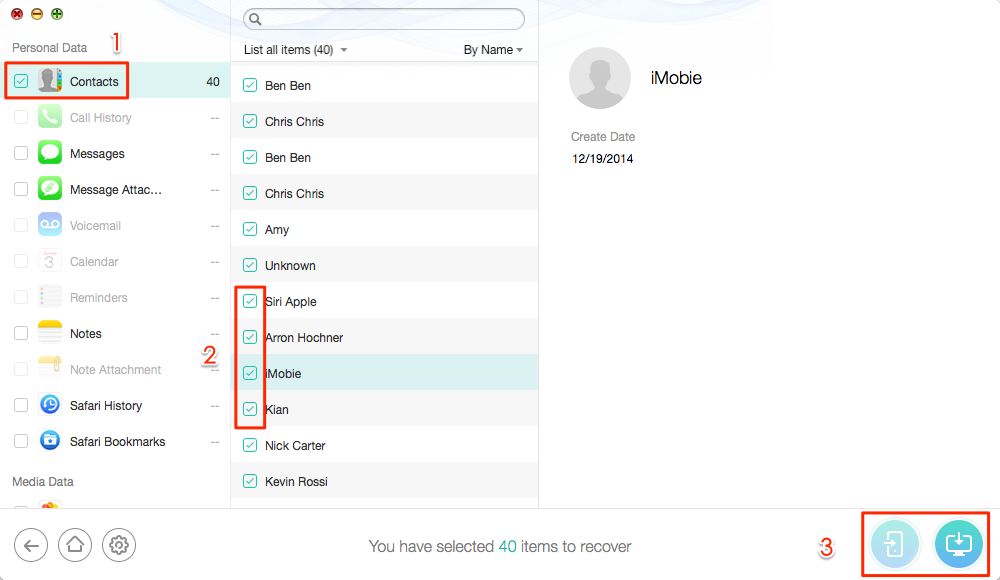 Preview Contacts and Restore Contacts from Backup – Step 4
Note: In the screenshot above, you can click "Output Setting" and choose to save contacts as CSV or VCF (V-Card).
Also Read: How to Get Back Contacts from Broken iPhone >
The Bottom Line
Of course, you might have backed up iPhone with iCloud online and you are now wondering how to recover iPhone contacts from iCloud backup without restoring all of data. In this situation, you can also use PhoneRescue – iOS Data Recovery to make it. Now free downlad PhoneRescue and have a try.
More Related Articles You May Like
Share Your Thoughts With Us