How to Remove Cookies from Safari on iPhone
Summary
If you don't want your privacy data containing in the cookies in Safari to be saw by others, you just come to the right place for the best solution.
Download this cookie cleaner for iPhone, iPad right before you get started with the tutorial about how to remove cookies from Safari on iPhone, iPad.
About Cookies in Safari
It is a common practice for a website to put a "cookie", which is a small piece of data, on your browser to store information. This information can be everything from a username to keep you logged in on your next visit to data used to track your visit to the website.
So here is the problem: What if you've visited a website you don't trust enough to delete your cookies from Safari browser on your iPad or iPhone? You do need a good cookie cleaner to clear remaining cookies on iPad, iPhone. Don't worry! PhoneClean is the very utility uniquely designed to remove all cookies from Safari on iPad, iPhone.
What PhoneClean Will Do for You?
- Delete specific cookie for any website from the Safari web browser fairly easily.
With PhoneClean, you can choose whatever cookies you don't want to remain in the Safari web browser. This tool allows you edit and remove any cookie piece by piece or clear them all at once in a wink, as is shown in the tutorial below.
- Protect your privacy by cleaning up cookies in Safari.
PhoneClean can completely wipe message, iMessage, as well as the associated attachment, thus keeping your privacy from leaking.
- Boost up iPhone iPad in 1-Click
PhoneClean offer you an intelligent One-click Boost-up option to help you optimize iPhone, iPad and iPod touch performance, which makes your old iPhone, iPad run like new.
Note: What PhoneClean could do for you is far more than that mentioned above. Want to enjoy more info? Please visit here.
How to Remove Cookies from Safari on iPad iPhone with PhoneClean?
To begin with, download and install PhoneClean to your computer which has already been connected with your device.
Step 1. Launch PhoneClean > Click on Internet Clean > Tap Scan button.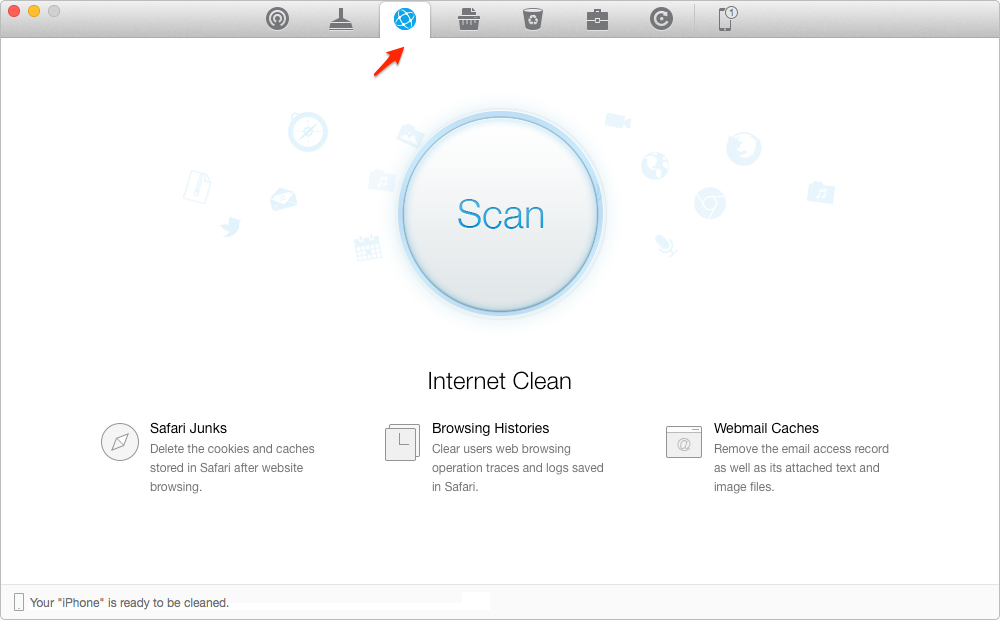 How to Remove Cookies from Safari on iPhone – Step 1
Step 2. Click on Safari Junks to view the details > Choose the Cookies you want to delete > Back to the result page.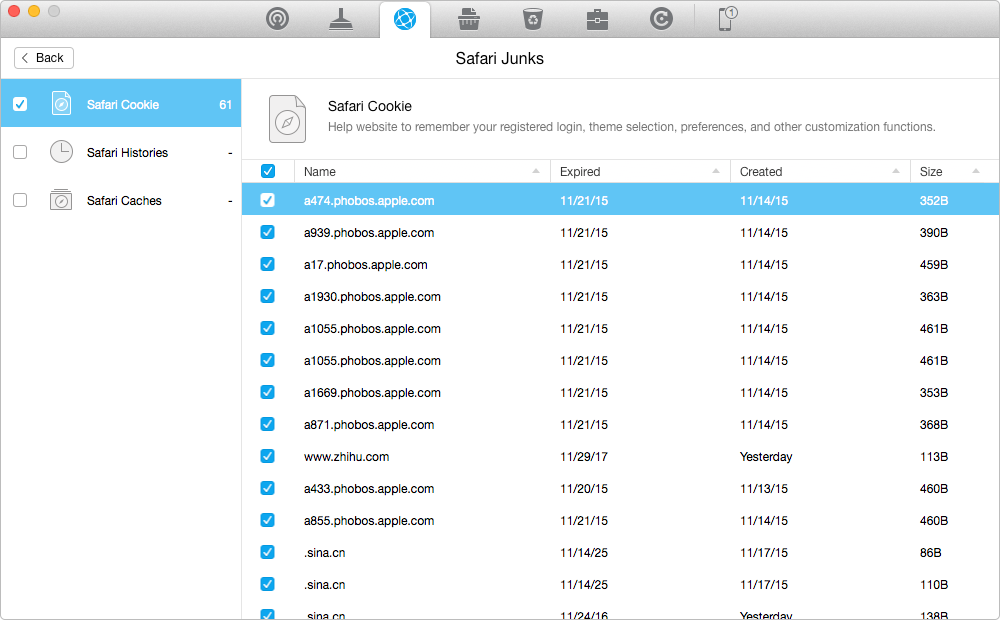 How to Remove Cookies from Safari on iPhone – Step 2
Step 3. Click on the Clean button to delete Safari Cookies.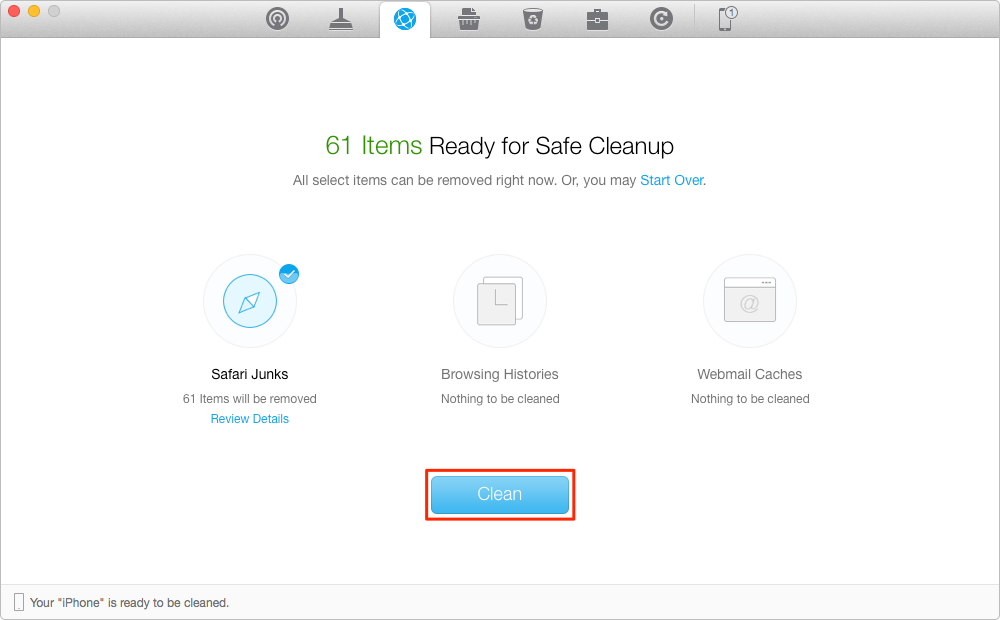 How to Remove Cookies from Safari on iPhone – Step 3
Note:
- Actually if you really want to prevent privacy leaks, removing cookies from Safari is just the beginning. That's why PhoneClean lists variety of private content on device, and give those info a thorough scanning and permanent deletion.
- No worry about the handling safety of PhoneClean. Instead, PhoneClean creates full backups prior to any cleaning action, so that even you mistakenly deleted some important personal data, you can still get them back by restoring your device to a previous backup point.
If you truly care about privacy, why not start a free trial now? And any suggestions about PhoneClean are welcome in the comments section. We'll appreciate it if you can share this article with your friends.
More Related Articles You May Like
Share Your Thoughts With Us