How to Reset iPod to Restart a Frozen Click Wheel iPod
Summary
An iPod is just like computer, which may also need a restart. So this page will show you how to reset iPod to restart a frozen clickwheel iPod.
Want to transfer 7000 songs from iPod to computer in 20 mins? Start download now before reading this How to Reset iPod guide.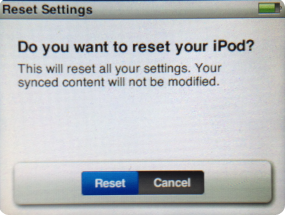 Apple iPod has edged out Sony Walkman and became one of the best entertaining gadgets. But a iPod may also get stuck and it just freezes. Don't worry. Similar with a computer, iPod may also work improperly. So you just need to reset your iPod to unfreeze it.
Before reset your iPod, you need to check if your iPod is connected to a computer and displays any of the following messages, you should remove the iPod from within iTunes instead of resetting it:
Connected. Eject before disconnecting
Sync in Progress. Please wait...
Do not disconnect
Don't Miss: How to Reset iPod Nano 6th
How to reset an iPod with a Click Wheel
iPod models with a Click Wheel (Source: Apple.com)
1. Switch the Hold button on and off.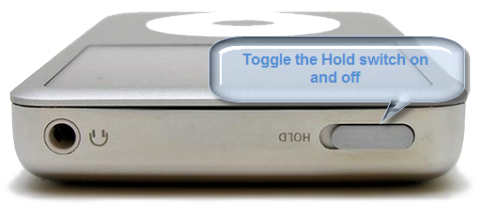 2. Press on and hold the Menu and Center buttons at the same time as long as the Apple logo appears, about 6 to 8 seconds. You may need to repeat this step.
Tip: If you are having difficulty resetting your iPod, set it on a flat surface. Make sure the finger pressing the Select button is not touching any part of the click wheel. Also make sure that you are pressing the Menu button toward the outside of the click wheel, and not near the center.
If the above steps did not work, try connecting iPod to a power adapter and plug the power adapter into an electrical outlet, or connect iPod to your computer. Make sure the computer is turned on and isn't set to go to sleep. Try resetting the iPod while it is connected to power.
The Bottom Line
Unlike restoring an iPod, to reset iPod will not erase songs on it. still and all, if you have over 16,000 songs on your iPod classic, however, your old computer with all that music crashed, do you want to lose all the music and playlists that are on the iPod itself? Go find a solution here..
More Related Articles You May Like
Share Your Thoughts With Us