How to Restore iTunes Library from iPhone/iPad/iPod
Summary
This post offers you one simple tool to 1 click recover your iTunes library from iPhone, iPad or iPod – sync all songs/playlists from iPhone to iTunes.
Download AnyTrans to computer and 1-Click restore iTunes Library from your iPhone, iPad or iPod after reading this guide.
One Apple user said, "My last laptop was stolen so I don't have access to the original music. I also don't have the original CDs anymore. This is ten years of music. So how can I recover my iTunes library to my new bought computer."
It may take you a long time to make an amazing and huge iTunes library by importing songs from CDs and downloading music from iTunes store. But sometimes, you might lose all of them by accident after updating iTunes to a new version, computer crash or being stolen. So if you drop into the trouble just like the user above, how could you get them back?
Also Read: How to Save iTunes Library to an External Drive >
Ways to Restore iTunes Library
If you have backed up your iTunes Library to external drive or iCloud, you can easily restore them. But if you didn't, it seems a little difficult for you to recover all of your media files. Because although you can re-download all purchased items from iTunes store to your computer, you can't get back CDs' songs or some other files you didn't purchase from iTunes.
Don't Miss: Three Ways to Backup iTunes library on Mac
So is there some method to recover the whole iTunes library? Yes, if you have synced all items to your iOS device before iTunes library crash. In this post, we offer you one simple tool AnyTrans to help you rebuild iTunes library from your Apple mobile devices, and get all media files back to your computer. More about AnyTrans >>
You May Like: Transfer Specific Songs from iPod to iTunes
How to Recover iTunes Library from iPhone iPad and iPod With AnyTrans
Requirements: a computer, AnyTrans, your iOS device, one USB cable for your device.
After downloading AnyTrans to computer, you can easily transfer iTunes library from Apple devices to your computer. Additionally, this tool will automatically delete duplicate items on your iOS devices in the process to rebuild your computer iTunes library. Now let's follow the steps below to make it.
Step 1. Install and run AnyTrans on your computer > connect your device to the computer by using USB cable > choose "Content to iTunes".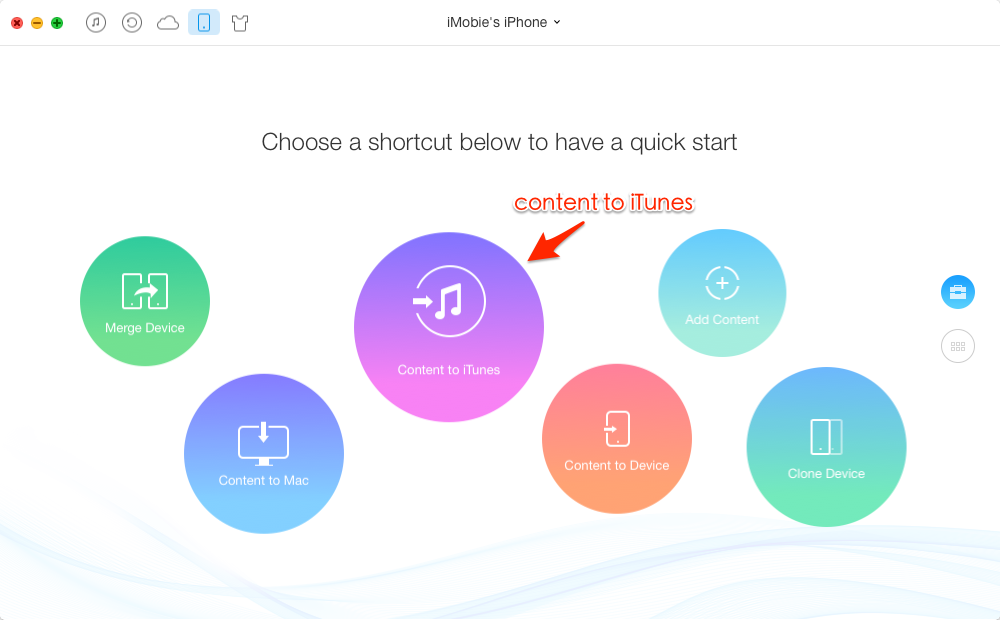 How to Recover iTunes Library from iPhone/iPad/iPod – Step 1
Step 2. Select the items you want to transfer from Device to iTunes library, and click

button to recover iTunes media library.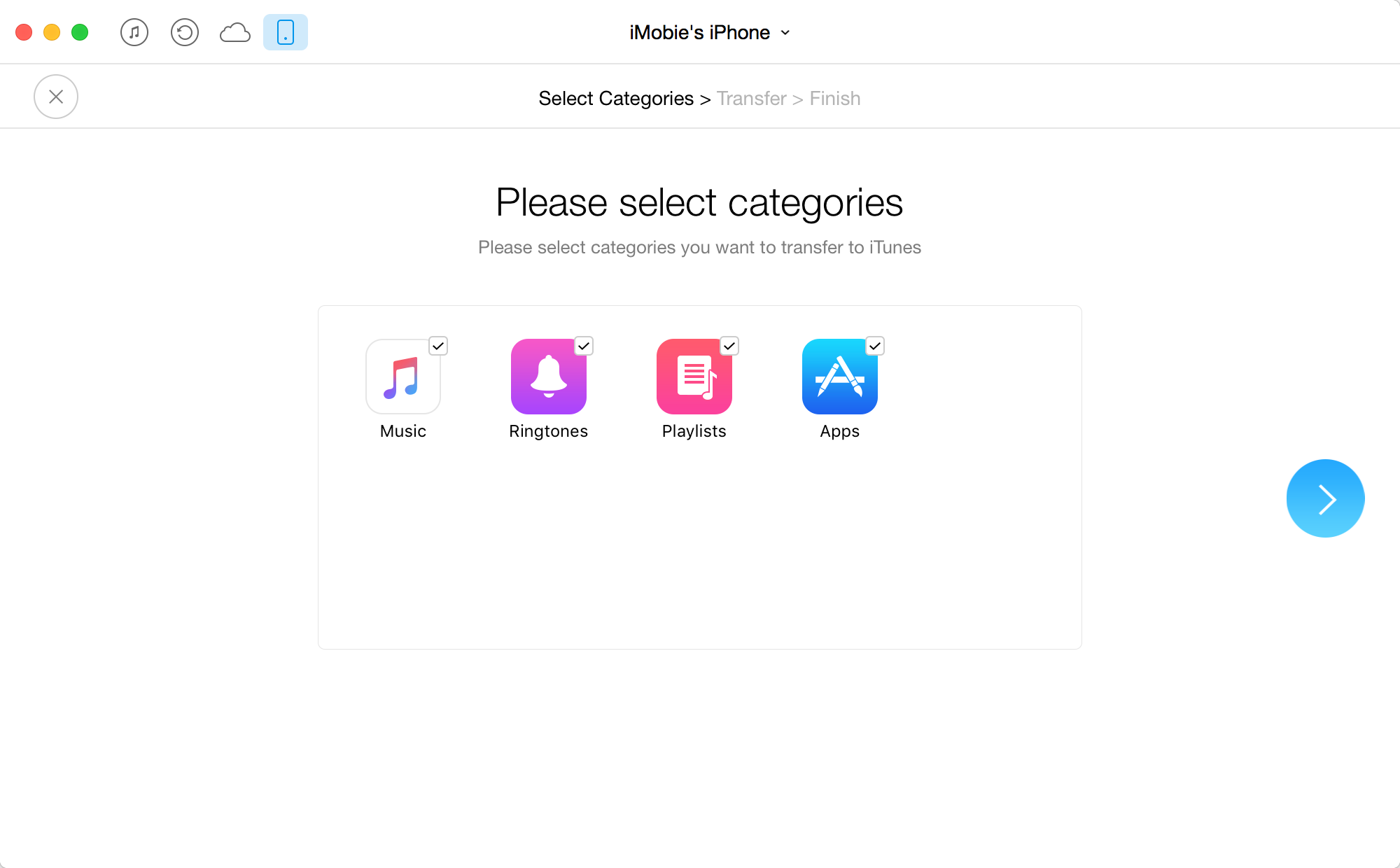 How to Recover iTunes Library from iPhone/iPad/iPod – Step 2
Step 3. Check whether your iTunes library be recovered by clicking "iTunes library" column.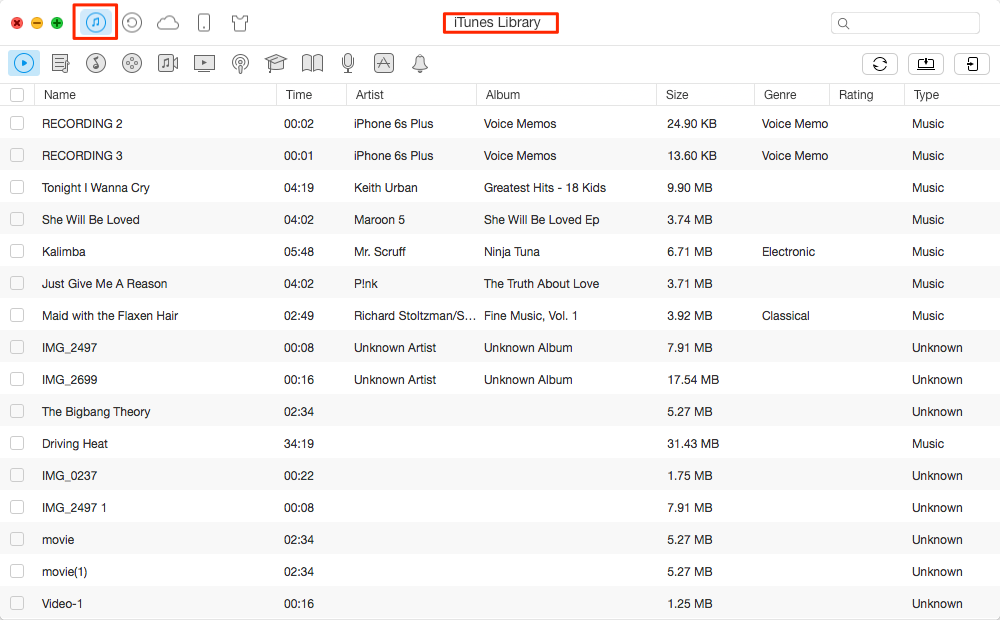 How to Recover iTunes Library from iPhone/iPad/iPod – Step 3
The Bottom Line
With AnyTrans, you can easily recover your iTunes library with your iOS devices. Furthermore, you can also use this tool to extend your iTunes music library by importing songs from your friends' iPhone/iPad/iPod. So why not download AnyTrans and have a free try >
More Related Articles You May Like
Share Your Thoughts With Us