[Guide] How to Right Click on a MacBook via 2 Simple Ways
Summary
Want to right click on a MacBook but don't know how? Don't worry. Here we will share you 2 simple methods to help right click on a MacBook.
MacClean is designed for you to clean out your MacBook/MacBook Pro/Air, and optimize Mac OS X. Just download MacClean to see how it cleans up your MacBook with no efforts.
If you have got a MacBook in recent days, you may wonder how to use right click on your new MacBook. Believe me, you are not alone here. Actually, there are many ways to access the right click menu on a MacBook.
And in this article, we have selected 2 simple ways to help you easily right click on your MacBook. Follow the steps below to make your MacBook under control.
Don't Miss: How to Fix Safari Running Slow on Mac >
How to Right Click on a MacBook via 2 Simple Ways
1. Right Click with Control Key
Step 1. Press the Control key on keyboard > Find what you want to click and move your cursor to it.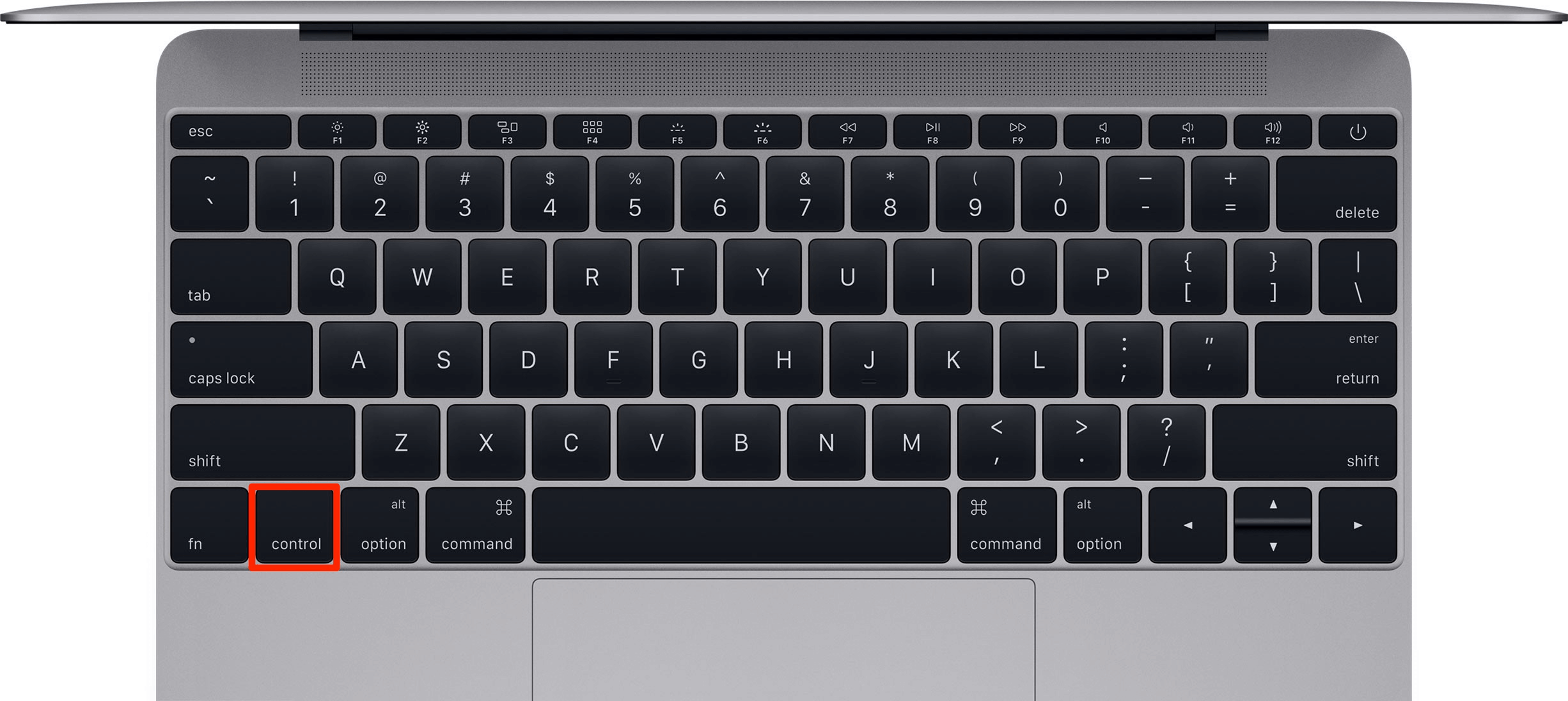 Right Click with Control Key – Step 1
Step 2. Click the object you choose and this will show you the menu (keep pressing the Control key until the menu open).
2. Right Click with Two-Finger
Step 1. Open System Preferences > Click the Trackpad option (the second row).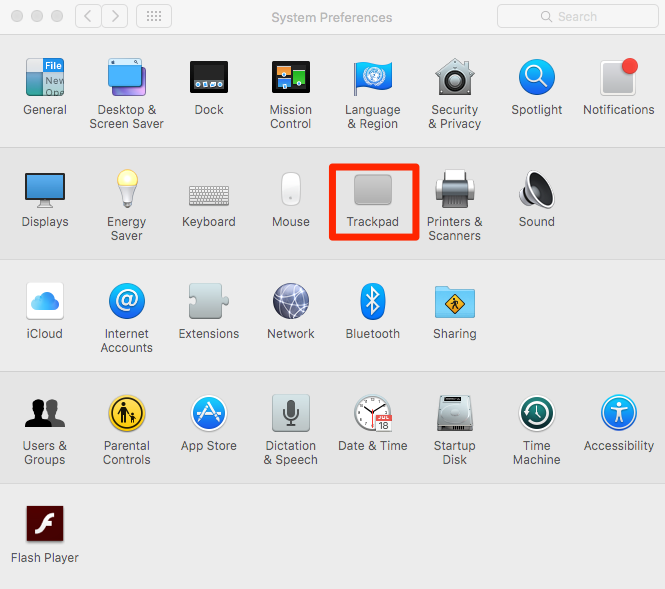 Force Quit with Two-Finger – Step 1
Step 2. Click Secondary click in the Point & Click section > Choose "Click with two finger" > Move your cursor to the object you want to click > Press with two finger and you will see the right-click menu.
Note: If you are willing to try with a mouse to right click, then it will also convenient you a lot.
MacClean – An Excellent Tool to Clean UP MacBook
After a long time usage, your MacBook are taking up by various types of junk files, such as system junks, Internet junks, duplicates files, old &large files and more. All those junk files are taking a lot of your storage and slowing down your MacBook.
If you want to free up more storage and speed up your MacBook quickly and easily, try MacClean – a powerful tool makes your MacBook look like new. Now, let's get the easy steps to clean up a MacBook.
Step 1. Download and install MacClean on MacBook > Run it on Dock.
Step 2. Open MacClean and choose the junk files you want to clean (take System Junk for example) > Click on Scan button. The scanning time depends on how many junk files on your MacBook.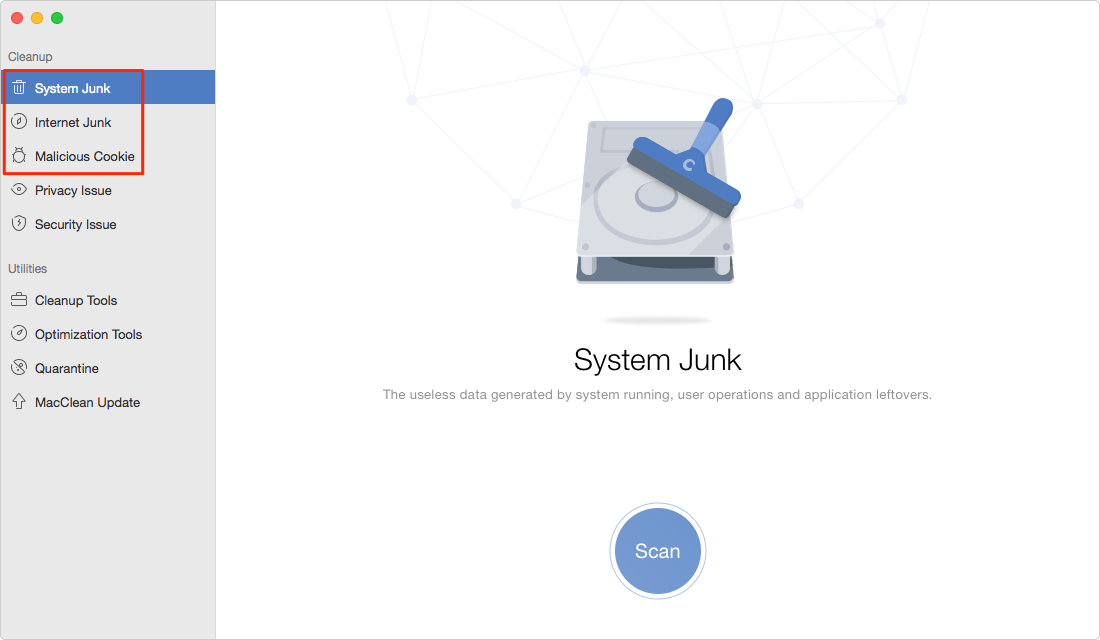 How to Clean Up MacBook with MacClean – Step 2
Step 3. After the Scan completes, preview the junk files and choose the one you want to delete > Tap Clean button to clean out the junk files.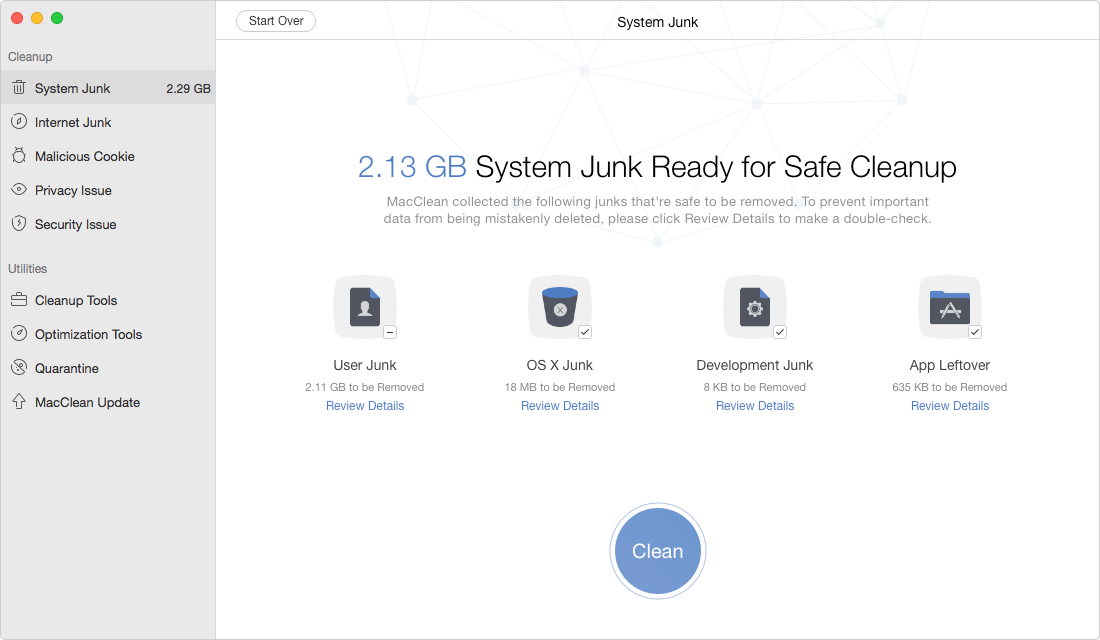 How to Clean Up MacBook with MacClean – Step 3
Also Read: How to Copy and Paste on a Mac with Three Simple Steps >
The Bottom Line
Hope you have learned the ways to right click on your MacBook through this guide. You can share this guide to help more friends have the same trouble with you. Also, if you have any trouble on MacBook cleaning or optimizing, try MacClean to help you out.
More Related Articles You May Like
Share Your Thoughts With Us