How to Send iMessages as Text Messages on iPhone/iPad
Want to learn how to send iMessages as texts on iPhone or iPad? Read this post to learn the detailed steps in minutes.

Joy Taylor
Last Updated: Jun. 04, 2020
iPhone Message Tips & Issues
iPhone Message Tips
If you are new to iPhone, you may feel unfamiliar with the iMessage service of Apple. iMessage is a free way to communicate with people who are also on an iPhone. However, there are times that your iMessages just won't work or fail to send.
At that moment, you will need to send ordinary text messages instead. How can you send an iMessages as a text message when it fails to deliver? Read this guide to get two methods.
Also Read: How to Save iPhone Messages to Computer >
Method 1. Send iMessages as Text Messages in Message App
In Message app, find the iMessage that failed to send.
Tap and hold the iMessage for 2 seconds.
A menu shows, tap on Send as Text Message.
Your iMessage will now be sent as a text message.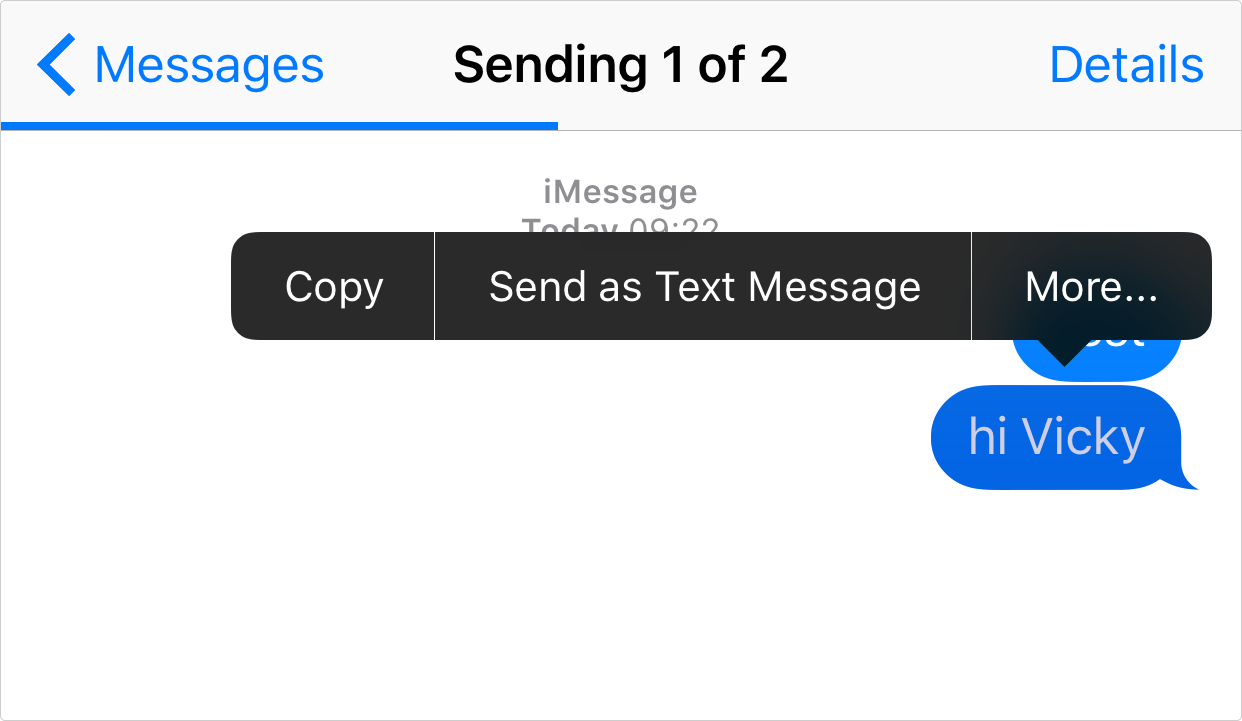 How to Send iMessages as Text Messages on iPhone – Method 1
Method 2. Send iMessages as Text Messages in Settings
You can also force the iMessage to be sent as a text message in Settings. When it is enabled, your iMessages will be sent SMS when it is unavailable.
Go to Settings on your iPhone, scroll down, and choose Messages.
There is an option – Send as SMS.
Toggle it to on position.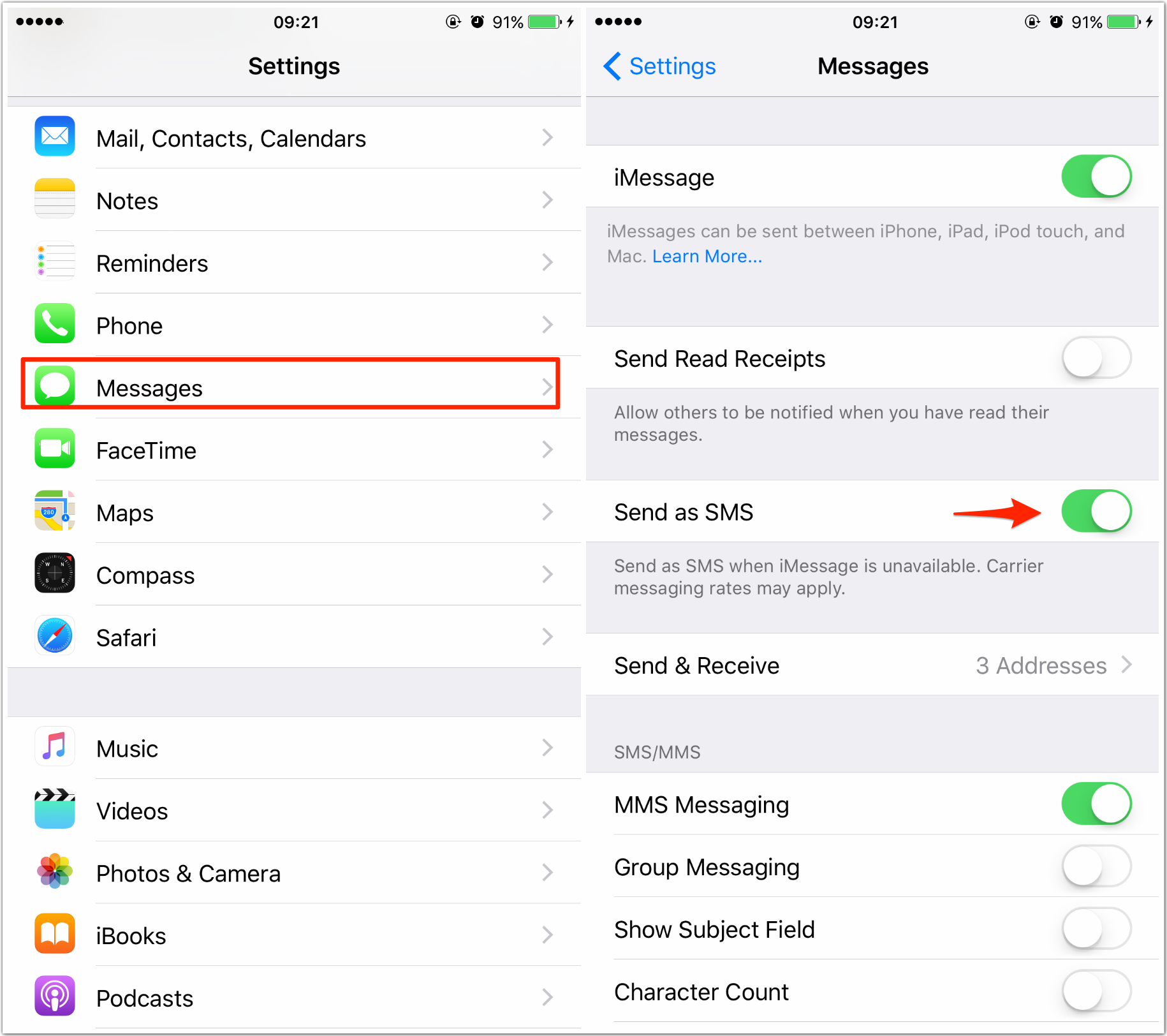 Send iMessages as Text Messages – Method 2
Bonus Tip: How to Transfer iMessgaes/SMS from iPhone to Computer
If you want to make a copy of iMessages or SMS messages on computer in a readable format, you can try AnyTrans. It is an iOS file transfer that allows you to send all message threads as well as attachments to computer in HTML/TEXT/PDF format. With AnyTrans, you can also copy texts from one iPhone to another directly. Besides messages, AnyTrans also supports transferring and managing photos, videos, music, ringtones, contacts, notes, books, and more on iPhone, iPad, and iPod touch.
Follow the steps to get your iMessages/text messages to computer:
Now Download AnyTrans to Take a Tour >
Step 1. Open AnyTrans, and connect with your iPhone. You will see the iOS file types that AnyTrans supported.
Step 2. Choose Messages, and preview and select the conversations you want to export to computer. Click the To PC/Mac button.
The Bottom Line
If you have any problems with this guide, you can leave a comment below. If you want to manage your iPhone content in an easy and organized way, try AnyTrans.