How to Set up Facebook Account on iPad/iPhone
Summary
Do you know how to set up a Facebook account on iPad/iPhone? If you are looking for the answer, this tutorial will provide you the answer.
Download and install PhoneRescue on your computer and then recover your app data on iPhone easily.
Want to join the most popular social media – Facebook community? Creating a Facebook account on iPad/iPhone is free and only takes you a few munities. Providing that you create an account you can keep contact with your friends, share happiness, photos with families and friends, or upload images.
Well, now follow the steps to create a Facebook account on iPad/iPhone.
How to Create Facebook Account on iPhone/iPad
Step 1. Creating an account
Before creating a account, you need tap "Settings" on iPhone or iPad to find Facebook logo and then choose "Create New Account"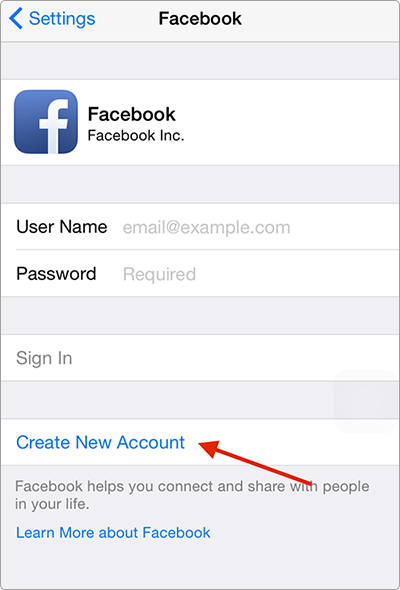 Creating a Account – Step 1
Step 2. Enter your information to sign up
Then enter your last name, first name, email address, birthday, gender and password. You must use your real name for your account. After entering all your information, tap "Sign Up" to next page.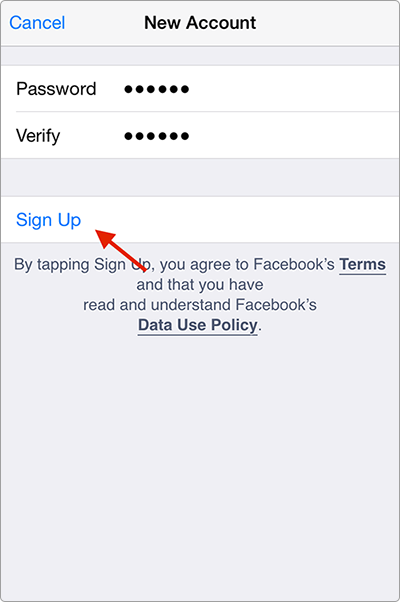 Entering Information to Sign Up – Step 2
Step 3. Install this app
Tap "Install" button then download and install the official app, which gives you full access to your account. Once downloaded you can log in to the app with your User Name and Password.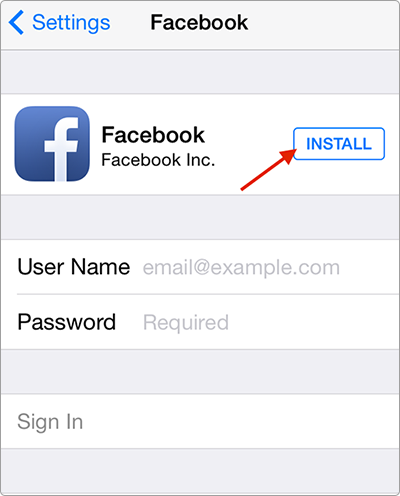 Install The App – Step 3
Step 4. Setting up your profile
When the app is installed and applicable, go to the app and tap Settings option below the app icon on the service-specific menu with setting customize specific features of the online social networking app.
Step 5. Setting your Facebook
Go to the heading Allow These Apps To Use Your Account, turn on or off the virtual switches associated with specific apps. For example, your calendar and contacts apps can synch with your Facebook account if you allow them.
Step 6. Update your contacts
Now update your contacts to Facebook, tap on "Update Contacts" button to add your friends to Facebook. This also allows you to enable you to access your online account. When do this for the Facebook, contacts add profile picture, birthdays and other information listed on the Facebook profile to your contacts entry.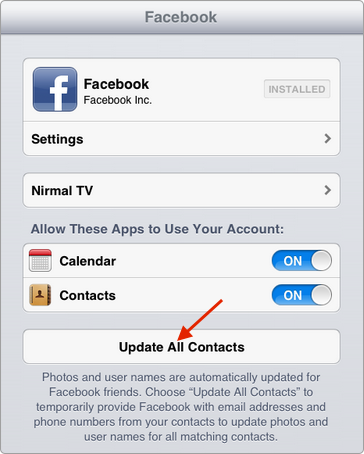 Updating Your Contacts – Step 6
After setting up all information, you can use Facebook easily. Chat with friends, share things with friends, or upload images on Facebook and so on.
The Bottom Line
If you still have any question about this tutorial or you meet any problem when use Facebook, you can send email to us with Email or leave your comments in below section.
More Related Articles You May Like
Share Your Thoughts With Us