How to Speed Up MacBook Pro/MacBook Air
Summary
How to speed up my MacBook Pro? No matter you are using a MacBook Pro or MacBook Air, this guide tells you 4 solutions to speed up your MacBook.
Have a try on MacClean and let it to speed up your MacBook by removing junk files on your computer. Now read on this guide on how to speed up MacBook Pro/MacBook Air.
The longer your MacBook is used, the slower it gets. This might be a very common scenario, however, have you ever wondered why MacBook gets sluggish? Actually, the reasons don't matter, what really matters is how to speed up MacBook after it gets slow. Here in this post, we summarized a few methods to help you speed up MacBook and they also work to speed up MacBook Pro and MacBook Air, please try them one by one.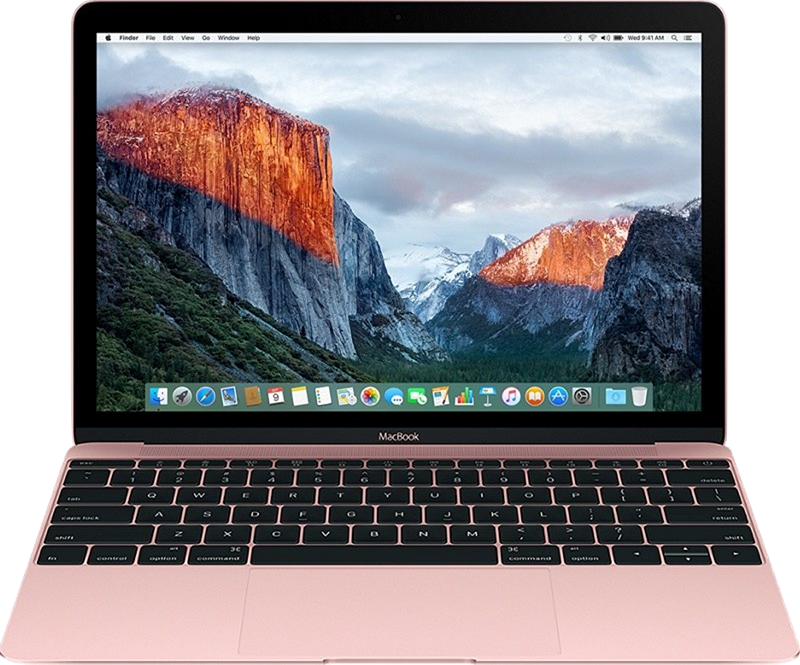 Image Credit: macrumor.com
Method 1. Speed Up MacBook by Keeping OS And All Software Up to Date
Apple launches new version of OS containing performance enhancements and security improvements to ensure your MacBook running smoothly and safely. Besides OS, software on MacBook are also on the list to update.
To update Mac to latest OS, please check if you have enough space for new Mac system, then backup data on MacBook. Search Mac OS on Mac App Store, download it and install it on your MacBook.
You can also set up automatically download updates to the operating system by going to System Preferences > App Store > Select Install Mac OS X updates.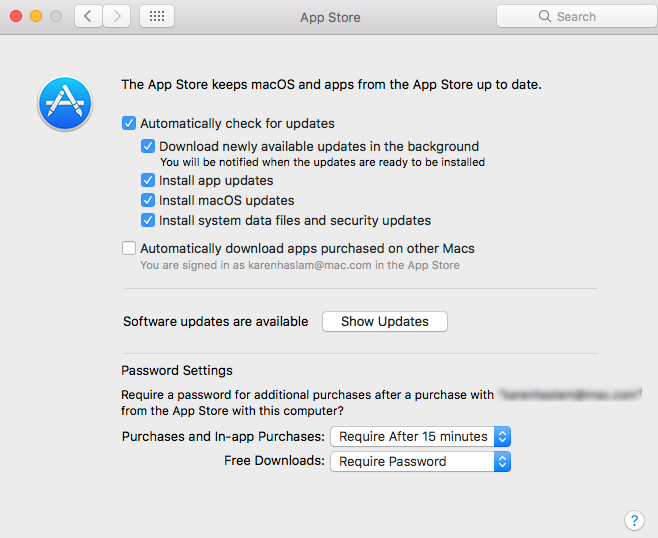 Speed Up MacBook (Pro/Air) by Keeping Mac OS Up to Date
To keep software on Mac up to date, please click on the Apple icon in the Menu bar and choose Software Update.
Method 2. Speed up MacBook by Clearing "Hidden" Files
Just like iPhone, MacBook performance largely depends on storage. If there are too many files generated through everyday usage and a lot of storage are eaten up, it is inevitable for MacBook to slow down.
You can clean files on desktop or on a folder, you can't direct find files like junks, Safari caches, cookies. Now, let's see to show you how to remove them one by one.
Clean MacBook By Removing Safari Caches
While surfing the Internet, maybe you never noticed that every website you visited has been recorded. If Safari on your MacBook gets clogged up with data, cleaning these Safari caches would help speed up Safari on Mac.
It is not hard to clean Safari history on MacBook. Launch Safari and then click Safari > Reset Safari > Remove All Website Data. Click on Reset, now, you can enjoy faster web browsing.
Clean MacBook by Removing Cookies
A cookie is a file of letters and numbers downloaded to computer when access certain websites. It unlock a computer's memory and allow a website to recognize users when they return. They are small in size but huge in number.
You can navigate to Folders to delete them one by one, but it could be somewhat troublesome and it is barely possible for you to remove all these notorious cookies just by yourself. You will need outside help like MacClean.
MacClean is especially made for removing junk files from Mac computer and speed up MacBook Pro/Air. When used to clean caches, MacClean can also clean caches generated by FireFox, Chrome and Opera. As for cleaning cookies, MacClean could scan to the deepest part of MacBook, helping thoroughly get rid of cookies.
For detailed steps to remove junks and cookies with MacClean, please refer to: How to Clean Cookies on MacBook and How to Clean Caches on MacBook.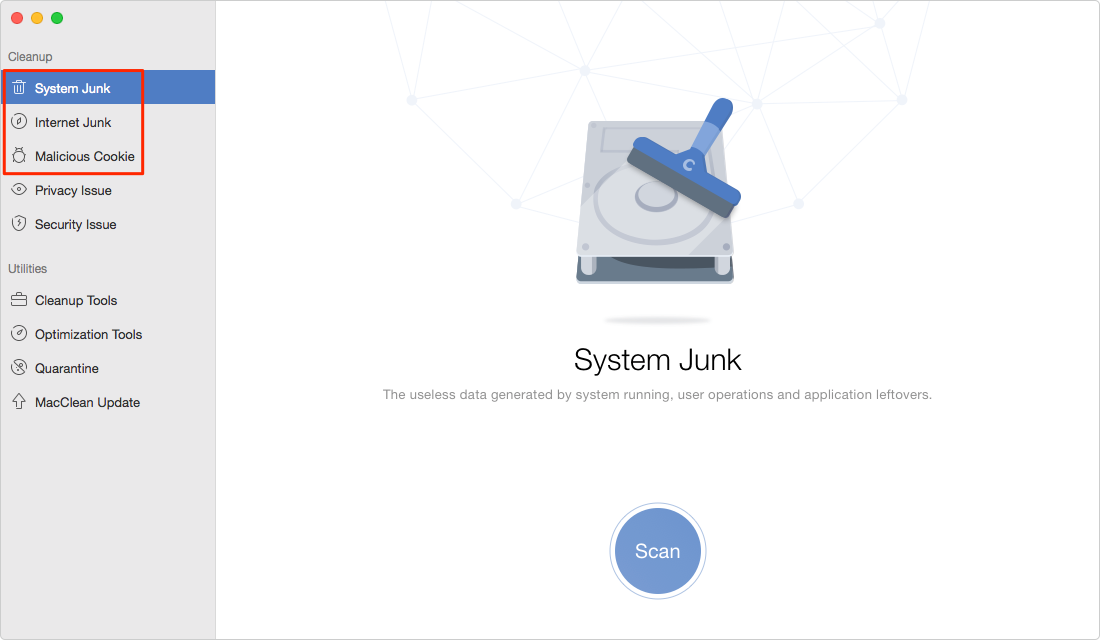 Speed Up MacBook (Pro/Air) by Cleaning MacBook with MacClean
Method 3. Speed up MacBook by Clearing Old and Large Files
You must have stored lot of photos on your MacBook through daily usage. Some of them are not needed at all, some of them are just too large to be stored on your MacBook. Just open the Finder and choose All My Files, then choose either sort by date or size, you can do an all-way cleaning up.
You can also use MacClean to clean those old and large files.
Method 4. Speed up MacBook by Closing or Remove Unnecessary Apps
As we all know, while running apps, the apps could take CPU. If too many apps are run at the same time, it is for sure that MacBook can't process them all with good performance.
A quick way to see which apps are running is to glance at the Dock at the bottom of the screen. Apps that are running will have a dot underneath them.
To close these apps, please right-click on their icon on the dock and choose Quit. Apps are quit now.
Removing unnecessary apps on MacBook is also an efficient idea. By removing apps, they would take no storage and CPU.
Method 5. Speed up MacBook by Adding More Memory
If your MacBook still running slow, you can try to add more memory to your MacBook. Please make sure to add memory on certificated Apple shops.
The Bottom Line
That's all for how to speed up MacBook (Pro/Air). After tried these solutions, your MacBook (Pro/Air) could run faster and smoother than ever. By the way, as you can see, MacClean could help you clean data on MacBook with great ease. Why don't you download MacClean and give it a try?
Top Posts on Cleanup and Speed Up Mac Computer
More Related Articles You May Like
Share Your Thoughts With Us