How to Do Split Screen in iOS 11 on iPad/iPad Pro/Air/Mini
Summary
Want to know how to split screen in iOS 11 on iPad? Check this guide to easily do Split Screen on iPad/iPad Pro/Air/Mini.
Download PhoneRescue now to get back various lost iOS data, contacts, messages, songs, photos, etc. from iDevice itself, iTunes backups, and iCloud backups.
Multitask is a highlight of iPad among so many funny iOS 11 new features. There are three functions you can do multitask on iPad, Slide Over, Picture in Picture, and Slide Screen. In this daily tip, we will mainly talk about Slide Screen, and show you how to do Split Screen on iPad/iPad Pro/Air/Mini, in the following contents. Keep reading and grab it.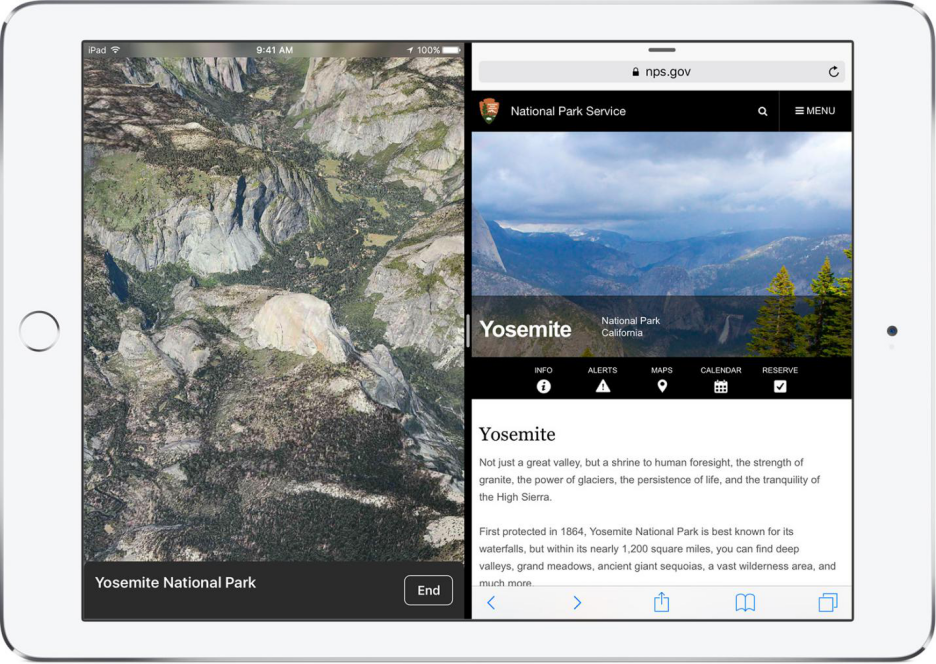 How to Split Screen in iOS 11 on iPad/iPad Pro/Air/Mini
Which iPad Models That Split Screen is Compatible with on iOS 11
Firstly, it should note that not all iPad models support Split Screen feature. By now, iPad Pro, iPad Air 2 or iPad mini 4 are on the list, working with this function.
How to Do Split Screen in iOS 11 on iPad Pro/Air/Mini
In fact, Split Screen feature is an kind of extension of Slide Over. To enable Split Screen on iPad with these following steps:
1. Swipe left from the right of the iPad screen.
2. Then continue your swipe, dragging the edge of the Slide Over screen to the middle, and creating the Split Screen.
3. Slide down from the top of the right screen to change which app is open.
4. To close one of the apps, slide the center divide over until the app you want to close is out of edge.
Split View enables you to use both open apps simultaneously. However, not all apps are available to Split Screen. Some of the apps it works with include Mail, Notes, Safari, Photos, and Calendar.
How to Do Split Screen in Safari
If your device is running iOS 10 or later, like the latest iOS 11, you can use Split View in Safari to view two tabs side by side. To use the feature, here is how:
1. Open Safari in landscape mode.
2. Tap the plus icon to open a new tab.
3. Enter a URL you would like to visit, and tap Enter.
4. Now hold and drag the tab to the upper right cor- ner of the screen and let it go. You should now be looking at two tabs side by side.
5. If you want to go back to previous regular view, just close the second tab, or drag and drop it on the tab bar on the left.
The Bottom Line
Just follow the instruction above, step by step, and you will finally get Split Screen on your iPad, and brings more fun to your life. If there is any question about it, you can leave your messages in the comments below. We will answer you as soon as possible.
More Related Articles You May Like