How to Sync iPhone, iPad and iPod touch Music over Wi-Fi
Summary
How can I sync music from computer to iPhone over Wi-Fi? We will give you a detailed tutorial about syncing iPhone, iPad, iPod touch music over Wi-Fi.
Get Started Now with PhoneTrans Pro, and enjoy its fantastic values before reading this How to Sync iPhone, iPad, iTouch Music over Wi-Fi guide.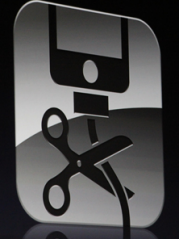 Two big surprises brought by iOS 5 are: iCloud and iPhone Syncing Over Wi-Fi. If you are used to use iPhone without computer, then it's a time to take advantage to transfer music to iPhone over Wi-fi.
Although someone may criticize the slowness and instability of Wi-Fi syncing, it still gets lot of strong points instead of linking iPhone tightly with USB cable.
iPhone Wi-Fi Syncing requires:
An iOS device running iOS 5 or later;
A computer running iTunes 10.5 or later on;
Make sure your iOS device, iTunes, and PC OS are up to date.
If you have any problem in connecting your iPhone iPad to Wi-Fi network, check this guide – most common iPhone iPad Wi-Fi problems and solutions and figure it out.
Step-by-step Tutorial on Syncing iPhone Over Wi-Fi
1. Connect your iPhone, so does iPad, iPod touch, with your computer using the USB cable that comes with your iOS device > Launch iTunes and select your device on the left side of the iTunes window > Click the Summary tab.
2. In the Option table, check the "Sync with this iOS device over Wi-Fi".
Sync iPhone, iPad, iTouch Music over Wi-Fi
3. To initiate the process, disconnect the device and tap Settings > General > iTunes Wi-Fi Sync on your iPhone. The Sync button will be greyed out until you connect to the mains, and it won't see your Mac or PC until you launch iTunes. Once you do, tap Sync Now. A progress bar will show the process.
Tips: If your iTunes still cannot detect your device, restart your home network router. You also need to make sure that your devices are not using a Virtual Private Network (VPN), or that they are all on the same VPN. A VPN may isolate the device and cause connectivity disruptions.
The Bottom Line
As iTunes Wi-Fi syncing still has LOTS of things to improve, so for transferring a large numbers of files, we highly suggest you to use USB cable connection for its faster speed and much better stability. But how about moving music from iPhone to iTouch wirelessly? AnyTrans is one of the very few software that can transfer music between iPhone, iPad, iPod touch over Wi-Fi.
More Related Articles You May Like
Share Your Thoughts With Us