How to Sync iPhone to iTunes via USB and Wi-Fi
Summary
If you are new to iPhone, then this how to sync iPhone to iTunes guide page might be able to help. The guide is inspired by Apple official tutorial.
Get Started Now with AnyTrans, and enjoy its fantastic values before reading this How to Sync iPhone to iTunes via USB and Wi-Fi guide.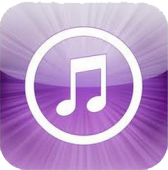 This iMobie Help page will show you how to sync iPhone to iTunes via USB and Wi-Fi. And if you want to find troubleshooters about why my iPhone cannot sync to iTunes, go ahead to continue the reading.
Before starting, you'd better make sure your iTunes and iOS version is uptaded to the latest version. If you're using iPhone 3G or iPhone 3GS, probably you will feel the slowness of your phone when it runs iOS 5 and above. So here are some tips about how to make iPhone 3 run faster.
It's also noticeable that each time you sync iPhone to iTunes, content is synced between your iOS device and computer to reflect new, updated, or deleted content.
Don't Miss: How to Transfer Music from iPhone to iTunes
Part 1. Sync iPhone to iTunes via USB
Launch iTunes on your computer. It is recommended to update it to the latest version since every new version will get improvement more or less.
Connect your iPhone to computer with USB cable and click the Device icon to your left.
Choose Back up to the computer, then click Back up now.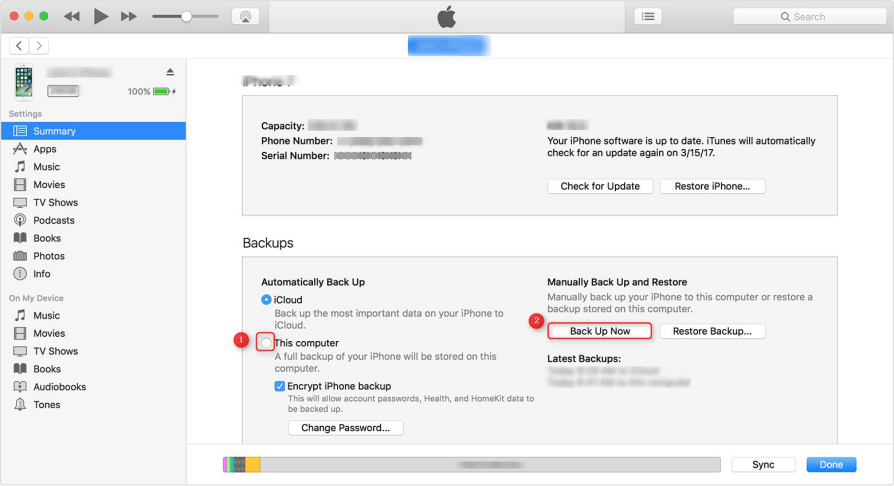 Sync iPhone to iTunes via USB Cable
Part 2: Sync iPhone to iTunes via Wi-Fi
Open iTunes.
To set up Wi-Fi syncing, connect your iOS device to your computer with the included USB cable. Select your device under Devices on the left-hand side.
In the Summary tab, select "Sync with this [device] over Wi-Fi".
Whenever the computer and the iOS device are on the same network, the iOS device will appear in iTunes, and you can sync it.
While the iOS device appears in the left-hand column of iTunes, you can select the content tabs and configure sync options.
Click Apply or Sync to sync the iOS device.
More Related Articles You May Like
Share Your Thoughts With Us