How to Transfer Music from One Computer to Another
Summary
You have numerous ways to transfer music collection from one computer to another, but this article is going to show you the easiest way to do that.
Take a tour of this awarded software so that you can make use of it after reading this How to Transfer Music from One Computer to Another tutorial.
Have a new computer and want to move the music library from the old computer to the new one? You can use iTunes Home Sharing, an External drive, Windows Migration Assistant, iTunes Match and other approaches to do the job. But above mentioned ways are either time-consuming or over-complicated. So you can follow this tutorial to get your music collection moved from one computer to another - at least 3X faster than other solutions.
Don't Miss: How to Transfer Music from iPhone to iTunes
The Tools You'll Need
An iPod, iPhone or iPad that have the same music library as your iTunes
iTunes Music Transfer Software - AnyTrans
Note - You should install iTunes on the new computer first; this guide focuses on transferring the music, videos, podcasts, Apps, ebooks and other media files. For the complete library, we recommend you to use Home Sharing.
How to Transfer Music from Computer to Computer
Usually the music on your iPod is exactly the same as on your iTunes library. So the easiest way to migrate the music collection between two computers is transferring via an iPod. However, to prevent the music producers' property, it is not allowed to transfer music from an iPod back to the computer. To do so, you need a versatile iPod music transfer software like AnyTrans. Start Taking A Tour >
Step 1. Connect iPod to the computer > Open AnyTrans > Click Content to iTunes button.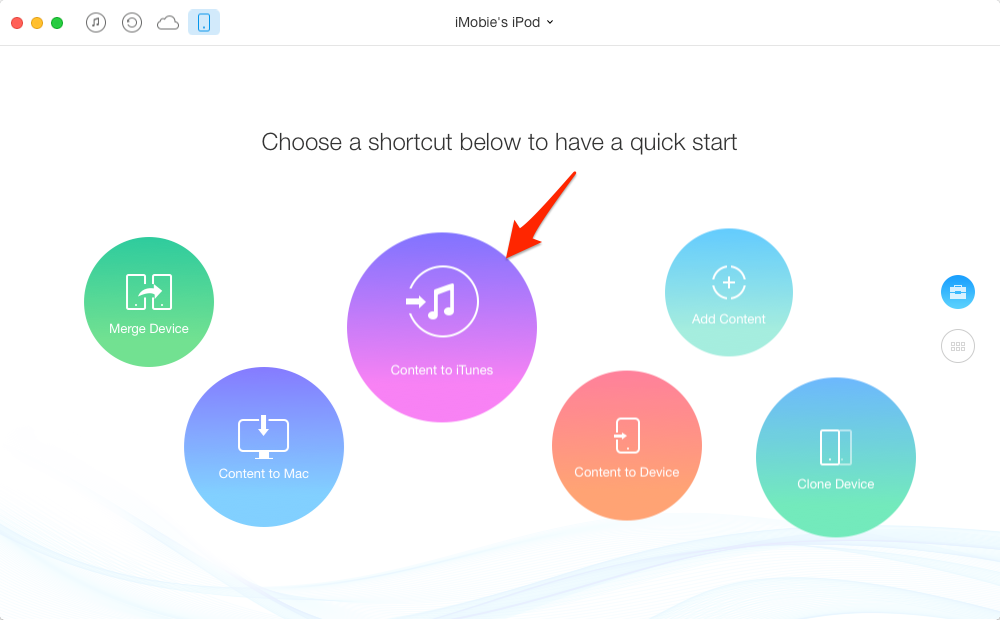 How to Transfer Music from One Computer to Another – Step 1
Step 2. Choose Music and Playlists and then click

button to transfer music from iPod to iTunes.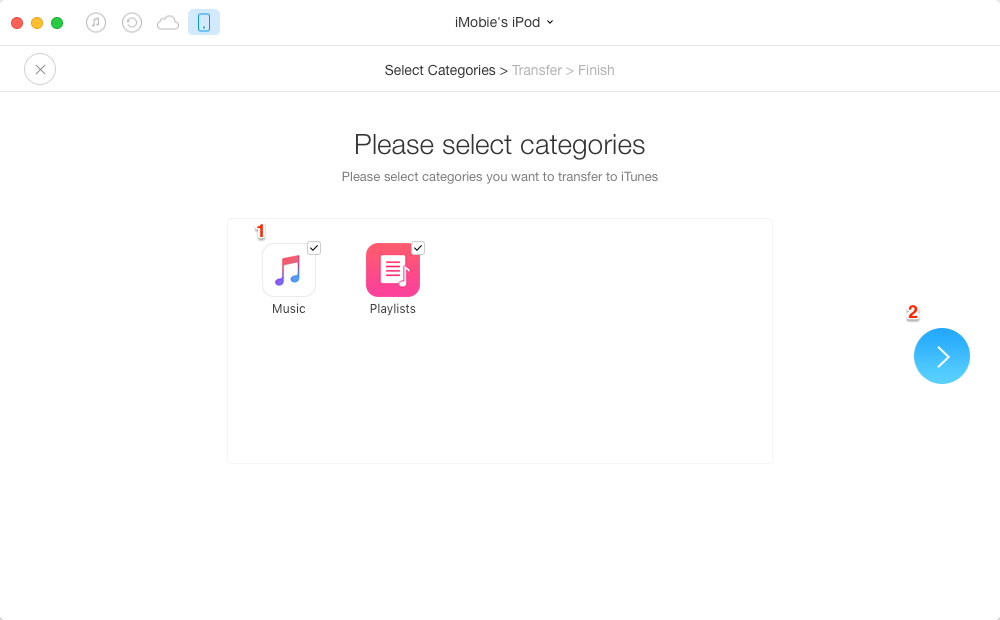 How to Transfer Music from One Computer to Another – Step 2
The Bottom Line
Since AnyTrans helps you to migrate the whole music library from computer to computer, you don't have to worry about the lost of your digital properties. One remarkable feature of AnyTrans is that, it saves the music meta info for you, such as ratings, play counts, playlist, artworks etc. Try It for Free >
More Related Articles You May Like
Share Your Thoughts With Us