How to Transfer Notes from iPad to iPad Directly
Summary
Don't know how to transfer notes from iPad to iPad? This article will guide you how to transfer notes from iPad to iPad.
Go to download and install this wonderful software to transfer notes after reading the guide on how to transfer notes from iPad to iPad.
When you were in school, notes may be taken for recording class information, friends' birthday, and some secret dairies. When you stepped into company, notes should be taken for reminding yourself of work logs, customer contacts, and some unfinished businesses. Therefore, the played role--notes in iOS devices mean a lot to us. But here comes a question: with the fast upgrading edition of iPad, how could people perfectly transfer the existed notes from old iPad to new iPad?
There are two ways for you to choose. The first solution is that you could back up the old iPad with iTunes or iCloud first, and then restore the new iPad from the backup. This kind of way will restore all the devices setting and files in backup like notes, documents, photos, Safari history, and more. But you may encounter some situations like: the notes you added before in your new iPad were erased, or the notes don't show up after the time–consuming sync process.
Also read: How to Sync Notes from iPhone to Mac >
Therefore, an easy & quick way will be our preferred choice. Here is another way for better transferring notes from iPad to iPad. In this guide, AnyTrans will be great help to solve the problem.
As an all-in-one iOS data transfer, AnyTrans could selectively transfer the notes as you like from old iPad to new iPad. It could also transfer the notes from your iPad to any other iDevices and vice versa. Besides notes, you can also transfer photos, videos, playlist, audiobooks and more with AnyTrans from iPad to other iDevices. Moreover, with the high speed of transferring, the waiting time will be largely reduced compared with the iTunes way. Free Download AnyTrans to Give It a Try >
How to Transfer Notes from iPad to iPad
Step 1. Launch AnyTrans, and then connect your two iPads to computer. Tap on

.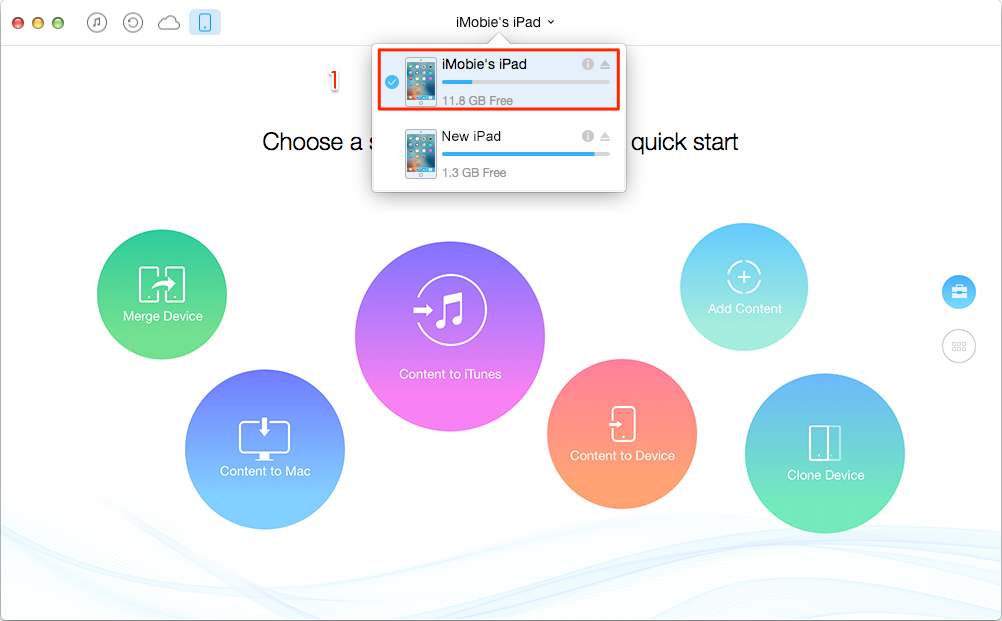 How to Transfer Notes from iPad to iPad – Step1
Step 2. Click on your iPad name > Click Notes.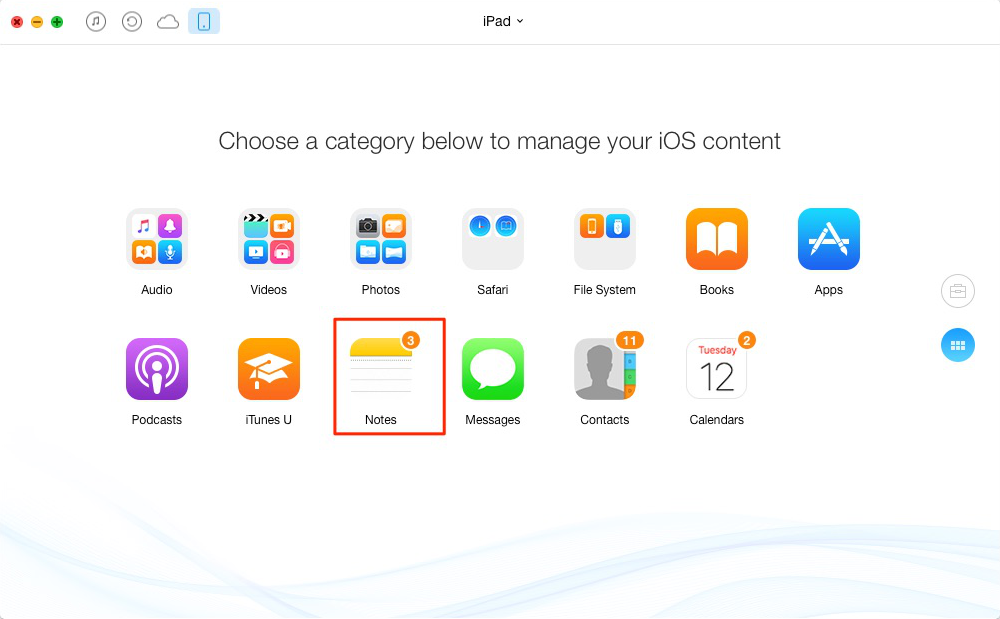 How to Transfer Notes from iPad to iPad – Step2
Step 3. Select and scan the notes you want to transfer, and then click the Send to Device Button.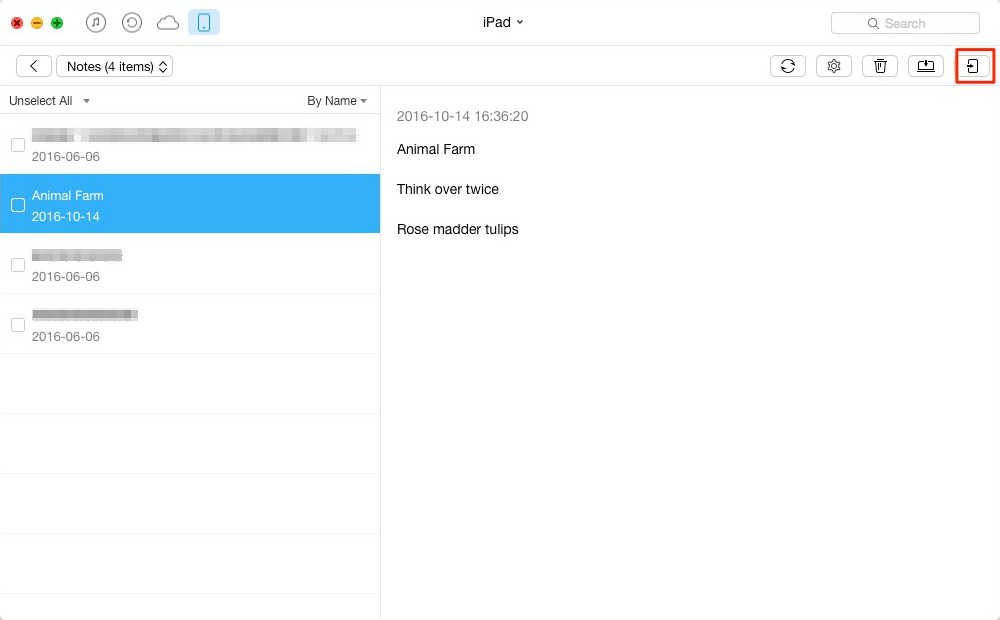 How to Transfer Notes from iPad to iPad – Step3
You may like: How to Backup iPhone to Computer >
The Bottom Line
With AnyTrans, you can easily manage your iDevices contents better. It could also be your good assistant when you need to do transfer job. It supports transferring 20+ types of iOS contents between computer and iDevice, iTunes and iDevice, and between two iDevices directly. Free Download to Have a Try. If you still have some question or any comments on this guide or AnyTrans, please feel free to leave a comment or contact us via email.
More Related Articles You May Like
Share Your Thoughts With Us