How to Transfer Photos from iPad to Computer
Summary
How to easily get your photos captured by iPad to Windows/Mac computer with ease? Read this guide to know a quick way to transfer photos from iPad Air/Pro/mini to computer.
Download AnyTrans to freely manage/ transfer photos and other items on iPad Pro/Air/mini. Now read this guide to know how to transfer photos from iPad to PC or easily. Supports iOS 10.2/10.1/10 or earlier.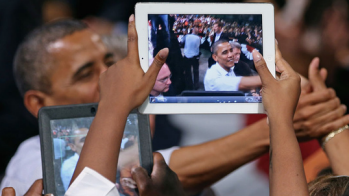 Image credit: Chip Somodevilla/Getty Images
Taking photos with an iPad might be not the first choice to record a moment, but sometimes it is still reliable to do a real photographer's job.
Some Apps, like Safari, BCC news, are also great iPad photo sources. No matter it's the photos that you captured or downloaded, once your iPad gets filled up, then you can transfer these photos from iPad to computer to save the storage.
Don't Miss: How to Transfer Files from iPad to PC
The Tools You Need
An iPad with photos you want to transfer;
An iPad USB cable;
An iPad Content Manger – AnyTrans.
AnyTrans is an iOS data management utility made for all iPhone, iPad and iPod users. It manages to transfer content like photos, videos, music, messages, notes, contacts, books, voice memos, and voice mails from your iDevice to computer. You can also easily put photos, music, and videos on your iPad from computer with ease. For those have multiple Apple devices, AnyTrans allows you to transfer photos from iPad to iPad, or from iPad to iPhone easily.
How to Transfer Photos form iPad to Computer with AnyTrans
Step 1. Download AnyTrans and install it on your computer. Run AnyTrans, and connect your iPad to computer via a USB cable.
Step 2. Scroll down to the category management page. Click on Photos tab > Select from Camera Roll, Photo Stream, Photo Library, Photo Share, etc.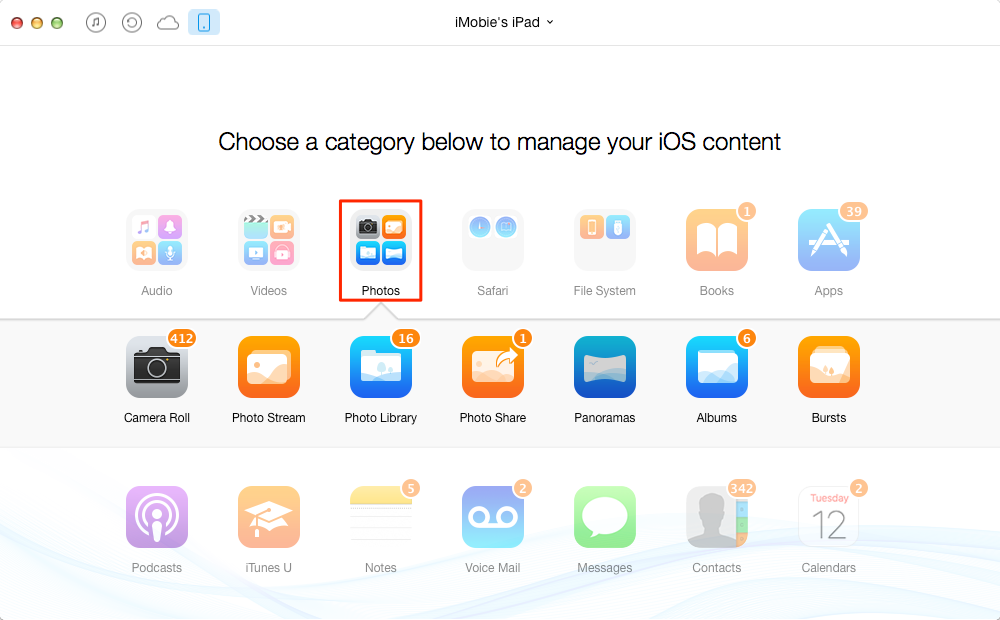 How to Transfer Photos form iPad to Computer
Step 3. Here we take Camera Roll as an example. Choose the photos you want to transfer > Click the To Computer button to start transferring.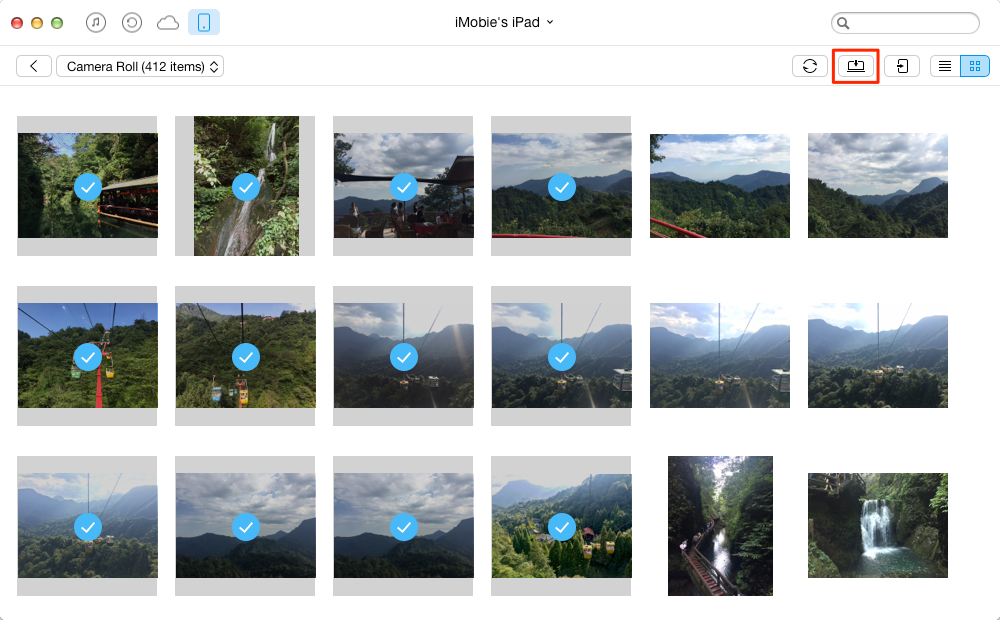 How to Copy Photos form iPad to PC/Mac
Note: If you mistakenly delete some photos from iPad, you can read this How to Recover Deleted Photos from iPad to get a solution.
The Bottom Line
Need to set up a new photo library? AnyTrans excels at salvaging and recovering your photos from iPad back to a computer with solid hard drive. You can export your whole photo library all at once. If you have a better idea about how to transfer photos from iPad to computer, please feel free to share it on below comment box. Start Taking A Tour >
More Related Articles You May Like
Share Your Thoughts With Us