How to Trust An App on iPhone
Summary
Want to trust an app that not download from Apple App Store on iPhone but don't know how? Don't worry. Here we will show you how to trust apps on iPhone in a simple & quick process.
This #1 iOS cleaner can help you remove all kinds of junk files on your iPhone/iPad/iPod touch. Just download it to free up more storage space and speed up your devices now.
Apple is well known for its data security and privacy protection. When you download a custom or enterprise app from the third-party website other than App Store on your iPhone, it will definitely ask to trust the app. This option is just to prevent your iPhone from malware or viruses that contain in these untrusted apps.
If you want to install and enjoy those games or apps that were not downloaded in App Store on your iPhone, then follow this tutorial to establish trust for these apps quickly and easily.
Also Read: How to Remove A Game from Game Center on iOS 10/10.1/10.2/10.3.2 >
How to Trust An App on iPhone Safely
Step 1. When you first open the enterprise app, you will get a popup show you "Untrusted Enterprise Developer" > Dismiss the messages by taping Cancel.
Step 2. Go to Settings > Tap General > Scroll down to the bottom of the screen and tap Profiles or Profiles & Device Management > Then tap the name of the developer under the Enterprise App to trust the developer.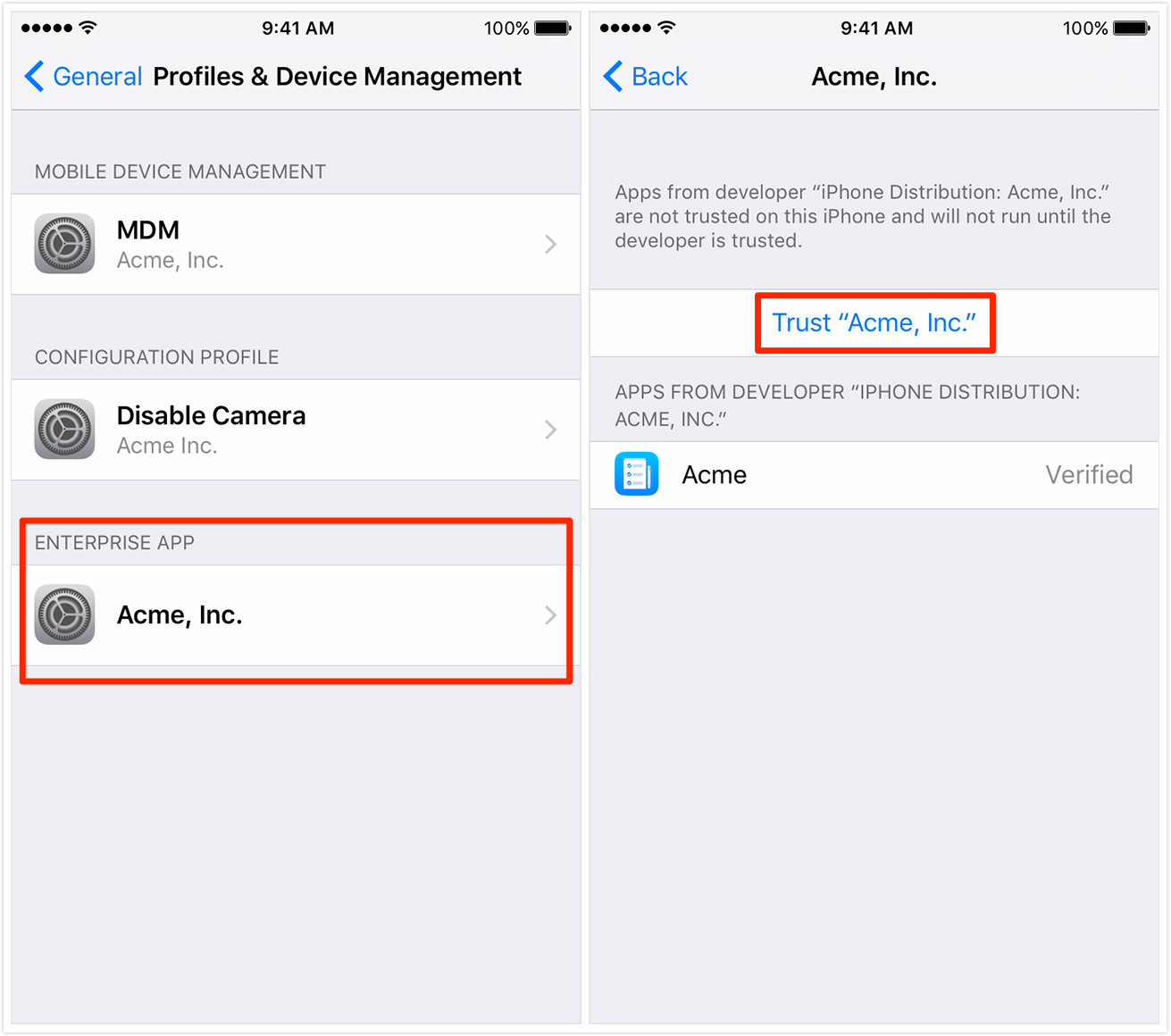 How to Trust An App on iPhone
Step 3. Tap Trust " ***(developer's name)" > You will see a prompt, just tap Trust.
After you trust the developer, you can manually install other apps from this developer. This developer will remain trusted until you tap the Delete App button.
Make sure that your iPhone is connected to the Internet when establishing trust, or your iPhone will display "Not Verified".
How to Free Up Storage and Speed Up iPhone/iPad/iPod
Do you find that your iPhone/iPad/iPod becomes sluggish than the time you got them? If your answer is yes, then it's high time for you to make a clean on your devices.
To help you make a comprehensive and completely clean on your iPhone/iPad/iPod, we will share you a #1 iOS cleaner – PhoneClean. It offers you an all-around and risk-free optimization to free up storage and speed up your devices. You can use it to clean all junk files on your devices, such as cookies, caches, temp files, iTunes radio history, Safari history, browsing history, etc. Now, we take app cache cleaning for example to start with it.
Step 1. Download PhoneClean on your computer and launch it > connect your iPhone to your computer > Tap Quick Clean on the homepage of PhoneClean, and click the Scan button.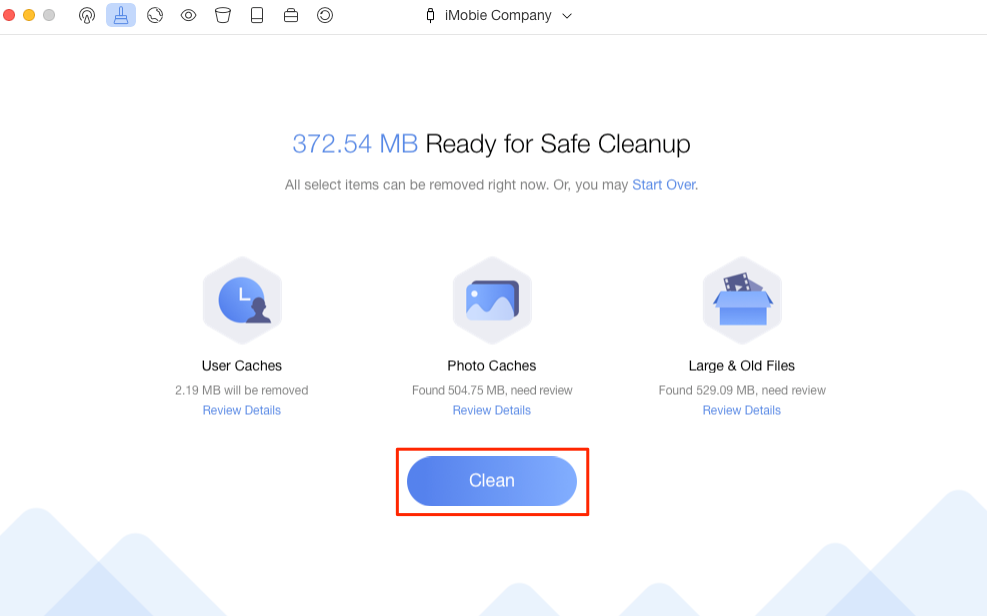 How to Clear App Cache on iPhone with PhoneClean – Step 1
Step 2. Wait for a while, click User Caches to view and select the app caches you want to remove from your iPhone > Click

button to back to the result page.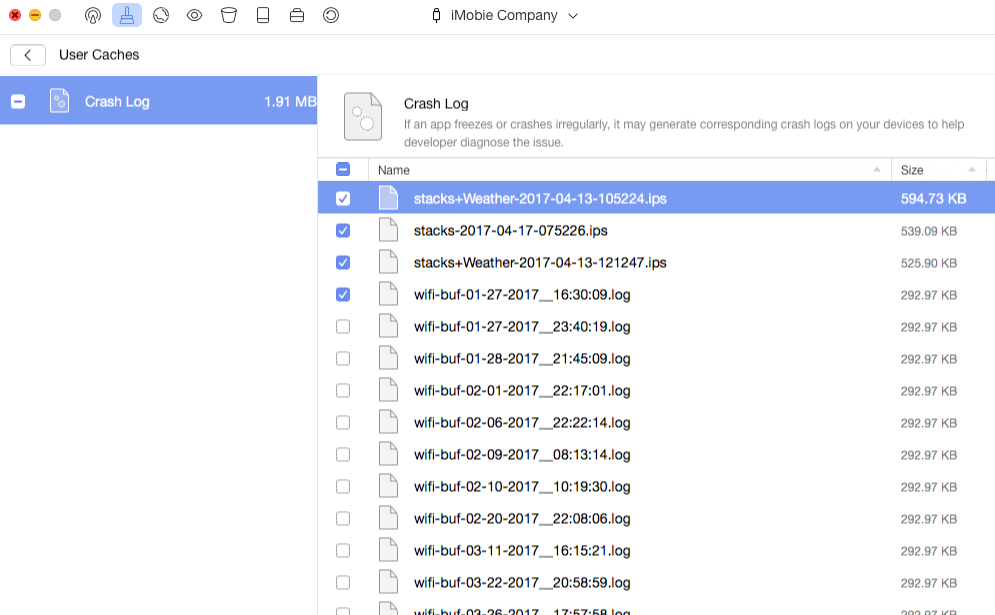 How to Clear App Cache on iPhone with PhoneClean – Step 2
Step 3. Click the Clean button to clear your iPhone app cache.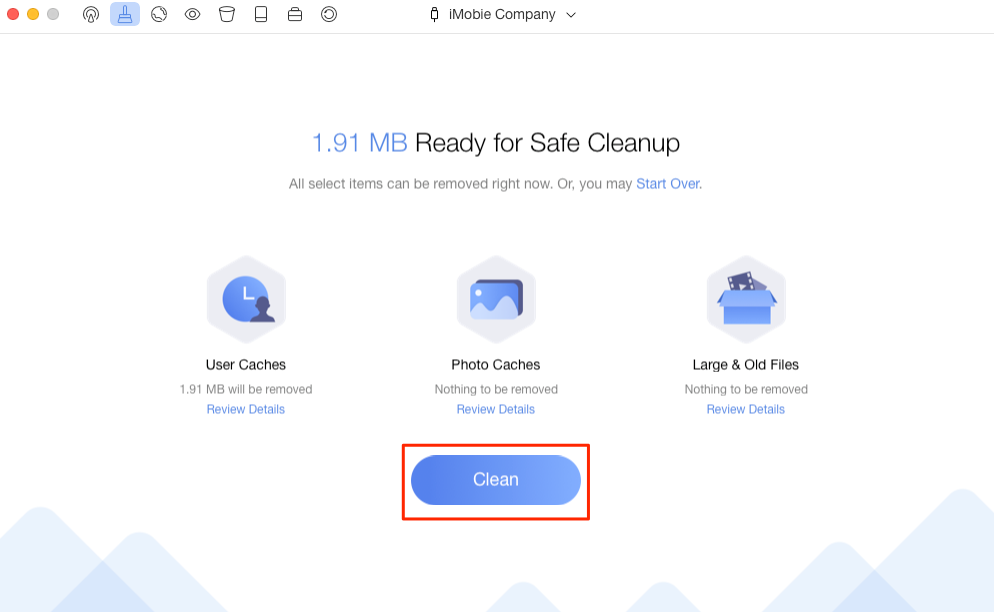 How to Clear App Cache on iPhone with PhoneClean – Step 3
The Bottom Line
That's all for how to trust an app on iPhone. If you have any trouble on this tutorial, feel free to contact us via email or comment below, and we will reply you soon. Moreover, try PhoneClean to free up more storage and boost up your iPhone/iPad/iPod in a safe & quick way.
More Related Articles You May Like
Share Your Thoughts With Us