How to Turn a Song into a Ringtone on iPhone
Summary
Many iPhone users might want to make own loved songs as ringtones on iPhone. If you are the one who want to turn a song into a ringtone on iPhone too, please follow this iMobie guide to find the answer.
Free download and install this worth-having program on your computer, after reading this guide you will know how to turn a song into a ringtone on iPhone.
Question: I really want a new ringtone on my iPhone. But I don't know how to make a song ringtone on iPhone without purchasing ringtones? Can someone help me? Or give me a link to a website?
--A user from Apple Support Communities
Analysis: Most of iPhone users might think the default ringtones are not so good that they want to make ones own ringtones on iPhone. Of course, the most direct way is purchasing a ringtone on iTunes Store, but it will waste a lot of your money. And it is only working on iTunes 12.6. The latest iTunes version – iTunes 12.7 have removed the ability to manage ringtones and apps, as it will pay more attention on music, movies, TV shows, podcasts, and audiobooks.
Solution: Purchasing ringtones will spend you much money, and transferring ringtones is not supported on iTunes 12.7, then how to get music ringtone for free and easily transfer ringtones to iPhone? This iMobie guide will recommend you an intelligent program-AnyTrans to turn your songs into ringtones on iPhone with three steps.
Should read: How to Transfer Ringtones from iTunes to iPhone Easily >
Tools you'll need
An iPhone with USB cable
A computer with songs you want to turn into ringtones
A program - AnyTrans
As an all-in-one data management tool, AnyTrans can directly convert songs into ringtones and transfer ringtones from iTunes to iPhone, from iPhone to computer, from iPhone to iPhone and so on. Moreover, you can change your ringtone easily or delete the ringtone you don't like. Except that AnyTrans also helps you to manage other data of device, like music, photos, videos, apps, notes and messages, etc.
How to Turn a Song into a Ringtone on iPhone With AnyTrans
You should download then install AnyTrans on your computer, there are two versions – Windows or Mac for choosing. Then follow up three steps to complete turning a song into a ringtone.
Step 1. Run your downloaded AnyTrans on computer and then connect your iPhone to computer with USB cable > Click Device tab > Go to category page.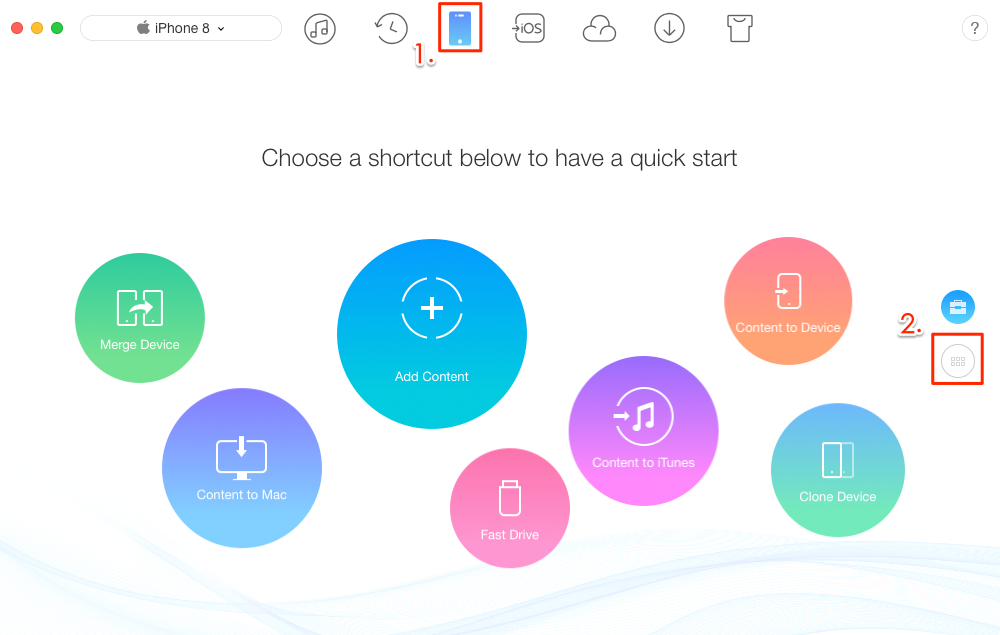 How to Turn a Song into a Ringtone on iPhone – Step 1
Step 2. Click Audio > choose Ringtones.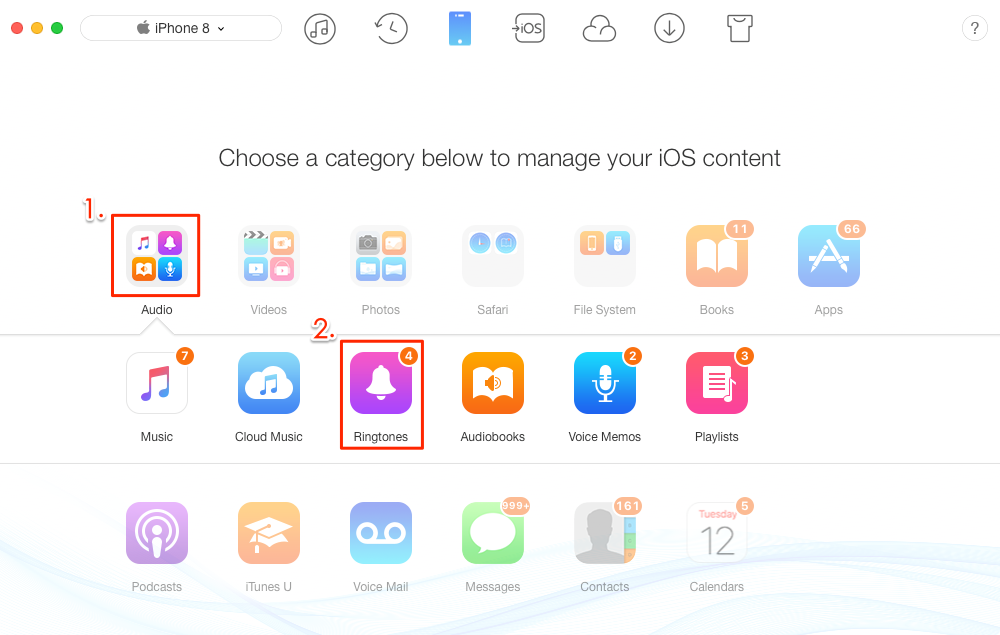 How to Turn a Song into a Ringtone on iPhone – Step 2
Step 3.  Click "+" button > Browse and choose a song or ringtone on your computer > Click Open to start transferring. AnyTrans will automatically convert the song to iPhone compatible ringtone.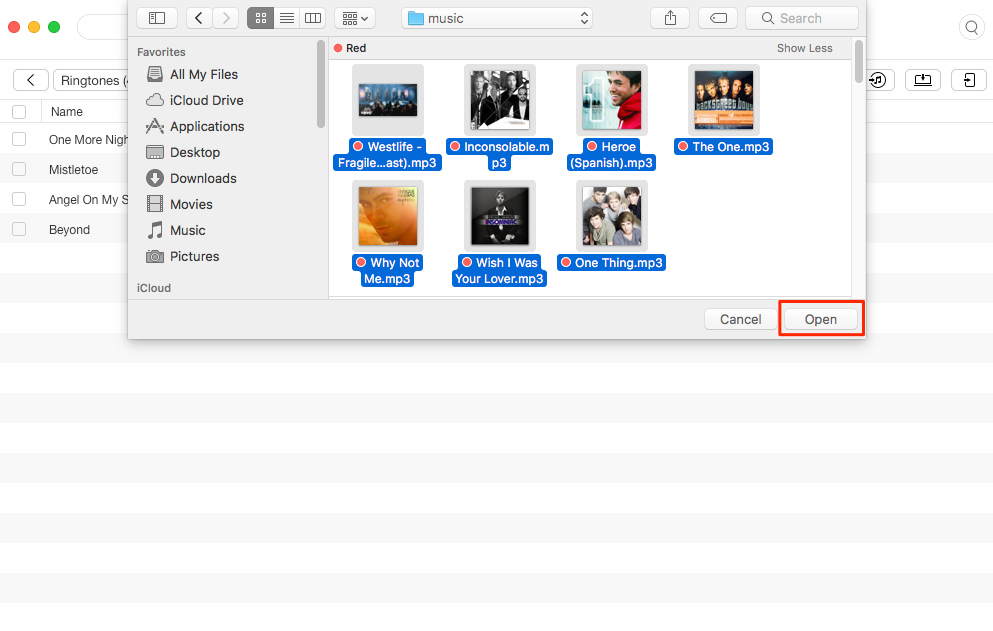 How to Turn a Song into a Ringtone on iPhone – Step 3
After transferring you will find these songs have turned into ringtones on your iPhone.
The Bottom Line
With the help of AnyTrans you can easily turn your songs into ringtones you loved. Besides, you also can delete the ringtones you won't need any longer. Go to download AnyTrans. In regard to this guide, if you have any questions you want to know or suggestion, please don't feel hesitate to send us email or leave comments in below section.
More Related Articles You May Like
Share Your Thoughts With Us