How to Turn off Apple Music
Summary
Updating your iPhone to iOS 8.4, find your battery is eaten up quickly when use Apple Music? How to turn it off to save power when you don't use it? Follow this tip to know the answer.
Download and install AnyTrans on your computer to transfer music from computer to iPhone freely. Then follow this tip to know how to turn off Apple Music on your iPhone.
With the release of iOS 8.4, iPhone users find that there are more powerful functions than before. However, more complains about new Apple Music bring up. Why so many people have bad words about Apple Music? The fact is that when you are enjoying music with Apple Music, the battery is eaten up quickly. As users said: Apple Music is a big battery hog, I was at 100% at 9:15 when I finished installing, now at 38%, 1.5 hours later. Therefore, if you won't use it and would rather disable it, here's the answer about how you can turn off Apple Music.
Need Read: 15 Methods to Save Your Battery Life
How to Turn off Apple Music
1. Open Settings on your iPhone.
2. Go to music and turn off Show Apple Music.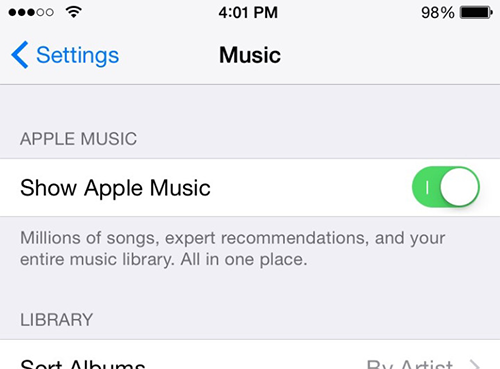 How to Turn off Apple Music – Step 2
3. Turning off Show Apple Music just remove the For You and New tabs in the music app. However, this still leaves the Connect tab at the bottom, which is a big part of Apple Music. So to turn off the entire features of Apple Music, you should head to Settings > General > Restrictions > turn off Apple Music Connect. Now you have gotten rid of the Apple Music entirely.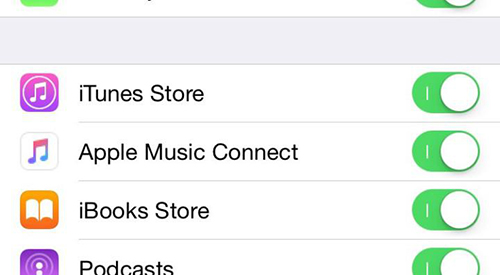 How to Turn off Apple Music on Your iPhone – Step 3
The Bottom Line
From now on, you just don't need it again you can also try some other music apps for listening music. Of course, if you have some music on computer that you want to transfer to iPhone, you can refer to: How to Put Music on iPhone >
More Related Articles You May Like
Share Your Thoughts With Us