How to Unblock Someone from Instagrm
Summary
Want to know how to unblock someone from Instagram? Read this post to grab the Instagram unblocking skill with ease.
As an iOS content manager, AnyTrans is also able to download any videos from any site, such as Instagram, YouTube, Facebook, Vimeo, BBC, Break, and so on. Give a free try with it now.
Instagram is a great social app to share our lives, or business with others in the world. But sometimes we have no appetite to show our picture or video to some specific people, for some personal reasons, but just for a while. In this situation, Instagram has the Block feature to achieve it. But after a period, we need to unblock those people. What can we do? Also sometimes we block some people by mistake. What can we do to unblock people? Actually to unblock someone from Instagram is a piece of cake, and you can follow the step below to make it.
Also Read: How to Save Instagram Photos without Posting on iPhone >
How to Unblock Someone from Instagram
1. Find the blocked user in Instagram. You can use people search: on the search tab, tap Search > People and type the user name over Search people.
2. Tap the profile you want to unblock.
3. Now tap the menu button (... on iOS and⋮on Android and Windows).
4.Select Unblock from the menu that has appeared.
5. On iOS and Windows, tap Unblock under "Unblock User?" to confirm.
6. On Android, tap Yes, I'm sure under "Are you sure?".
7. On iOS and Windows, now tap Dismiss.
Don't Miss: How to Mute Instagram Direct Conversation Notifications on iPhone >
Bonus Tip: How to Download Videos from Instagram
Every time when we surf on Instagram, we may find some lovely videos, which deserve to being saved. So we don't fear of missing it, and enjoy it anytime when we would like to. But how to download these videos from Instagram? In this bonus post, we sincerely recommend one outstanding feature of AnyTrans - Video Download - to make it.
AnyTrans, basically working as an powerful iOS content manager, is also good at video downloading from Instagram, supporting all kinds of formats like MP4, MOV, MKV, AVI, FLV and so on. With AnyTrans, what you need is just the Instagram video URL. And then copy it and paste it in the AnyTrans downloading box. It will automatically analyze the URL, and then start to download the video. It is super easy, isn't it? So why not download it to save your Instagram videos now?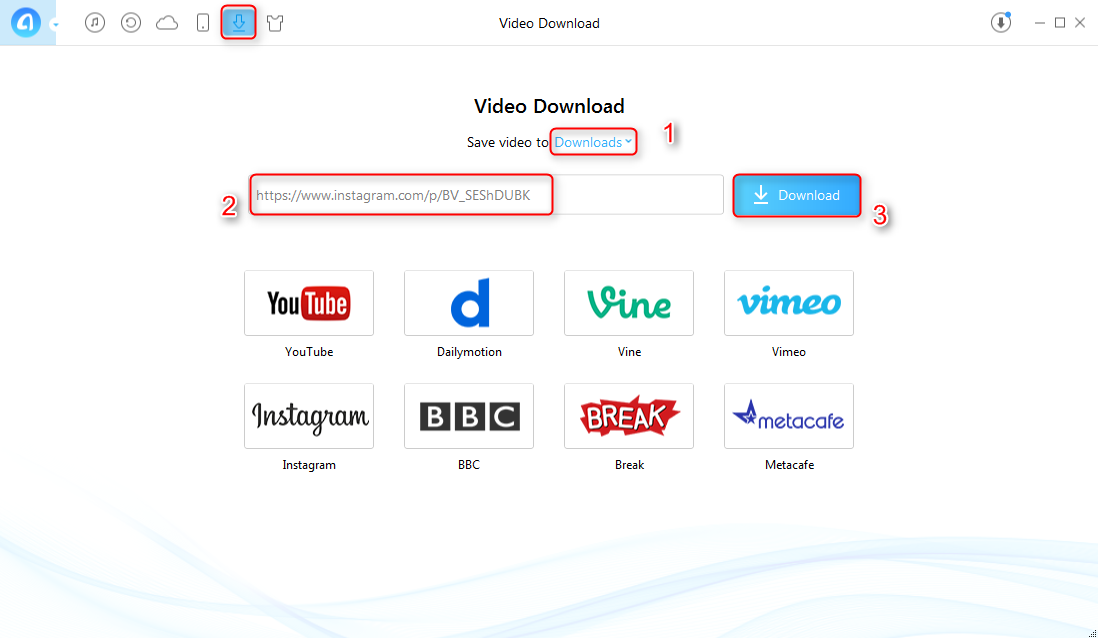 How to Download Instagram Videos with AnyTrans
The Bottom Line
As you can see, to unblock someone from Instagram can be done with just several simple steps. Go to unblock people on Instagram you have blocked before right now. Also don't forget to download your favorite Instagram videos with AnyTrans. Have a free trial with it now.
More Related Articles You May Like
Share Your Thoughts With Us