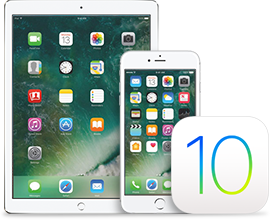 Magic iPhone Tip - How to Undo Typing on Your iPhone
Have typed or pasted the wrong texts on your iPhone in hurry, and don't know how to undo them in a quick way? In fact, there is a secret trick on your iPhone, to undo typing on your iPhone, you just simply shake your iPhone, and you will be prompted to confirm popup asking whether to undo the last texting.
Besides, you can also shake your iPhone to redo typing on your iPhone. Next, we will show the details about how to undo and redo typing / texting on your iPhone to delete tying or pasting contents on your iPhone 7/6s/SE/6/5s.
Don't Miss: How to Transfer Data from iPhone to a New iPhone >
Part 1. How to Undo Typing on Your iPhone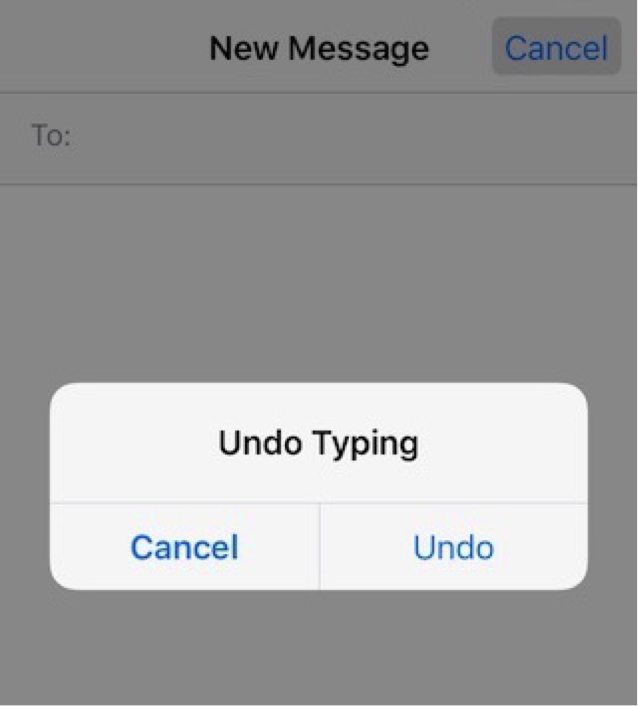 How to Undo on Your iPhone
If you are editing on the tying-supported app from your iPhone, and mistakenly typing or pasting the wrong texts, you can shake your iPhone 4-5 times to undo them. The shake-to-undo feature on the iPhone works with normal typing, copying, cutting and pasting.
Start your application and type your message (Whatsapp, or Note, iMessages etc.) > When you make a mistaken in typing, shake your iPhone (iPad) 4-5 times > A prompt will pop up, asking you if you would like to undo the last edit. Click "Undo" to undo.
You May Like:
How to Clone an iPhone to New iPhone >
If you want to a professional iPhone data recovery tool to recover the deleted messages on your iPhone/iPad/iPod touch, just try PhoneRescue.
Part 2. How to Redo Typing on your iPhone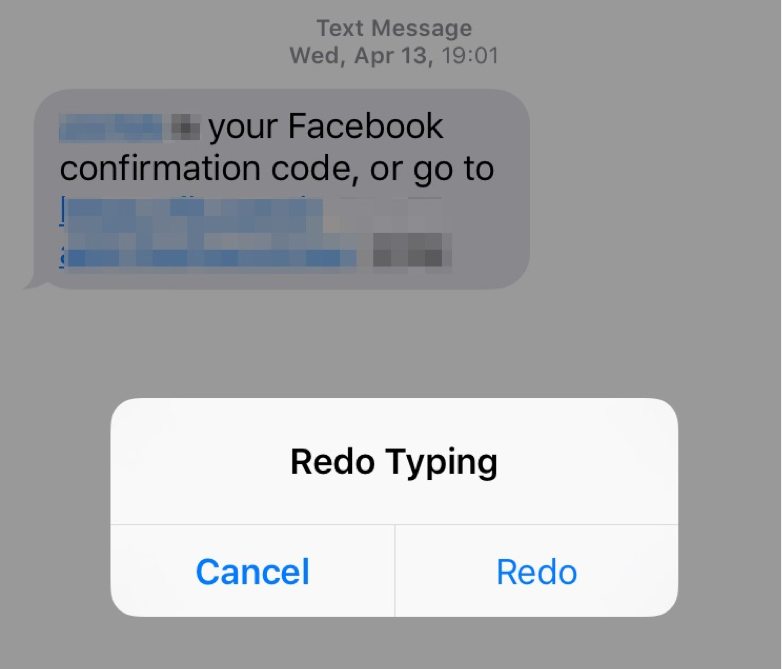 How to Redo Typing on your iPhone
On the contrary, if you still want the deleted text that you use undo feature to delete it, you can also shake your iPhone or iPad and you will get a prompt messages asking if you want to redo this operation.
After you simply shaking the iPhone/iPad to undo the typing, shake your devices once more again to redo the typing or pasting.
Related Reading:
Why Is My Mac Slow and How to Fix It >
Part 3. How to Turn off Shake to Undo

Turn off Shake to Undo
You may also wonder how to turn off the Shake to Undo feature on the iPhone for satisfy your needs in daily life. Fortunately, here we also give you the secret trick to turn off "Shake to Undo" without efforts.
How to turn off Shake to Undo: Open Setting on your iPhone > General > Accessibility >Tap on Shake to Undo or Toggle Shake to Undo off.
Join the Discussion on iPhone Tips