How to Uninstall Apps on Mac in 2 Ways
Summary
Want to delete apps on your Mac but do not know how? Read this guide to get two ways to help you uninstall unwanted applications on Mac.
MacClean could help you uninstall applications from Mac. Download it right now and use it to remove apps from Mac.
For those Mac newbies, deleting applications on Mac to some extent is not an easy job. It is very different from uninstalling an app from a Microsoft Windows computer because most Windows programs include an uninstaller that can be used to Add/Remove Programs. However, no such feature exists in Mac OS X.
In the following part we will show you the detailed steps to delete applications on your Mac. But there is more to do than just a simple uninstalling, we will also teach you how to remove the app leftovers from Mac. Let's get started.
Part 1. How to Delete Apps on Mac Using Finder
This method only applies to delete apps on your Mac, not includes the app junk files like leftovers etc.
Step 1. Click the "Finder" icon in the Dock.
Step 2. Click the "Applications" folder on the left side of the window.
Step 3. Scroll through the list of applications and select the one you want to remove.
Step 4. Drag the application's icon or folder into the Trash folder in the Dock.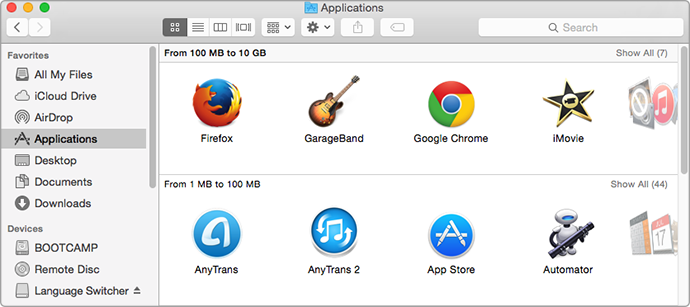 How to Delete Apps on Mac Using Finder
1. Remember to empty the Trash. Press the "Control" key while simultaneously clicking on the "Trash" icon. Click "Empty Trash" from the pop-up menu. Click "Yes" on the pop-up window to confirm you want to delete the contents of the Trash folder.
2. While uninstalling apps on Mac, some of you may find that the application folder is missing. Read this How to Get Missing Applications Folder Back on Mac guide to fix this issue.
Another easy and quick option to remove apps on Mac is using a professional Mac cleaning software named MacClean. It manages to uninstall the unwanted and unsupported apps. Moreover, it supports removing the app junk files like leftovers.
Related Reading: How to Speed up Your Mac to Run Faster >
Part 2. How to Delete Apps on Mac Using MacClean
MacClean is one professional Mac cleaning tool made for all Mac users. With this powerful software, you can easily remove apps you no longer need from Mac. In addition, it can also help you remove all kinds of junk files and cookies on your Mac to free up disk space.
Step 1. Free download MacClean, install it on your Mac and open it. Choose Cleanup Tools and select App Uninstaller.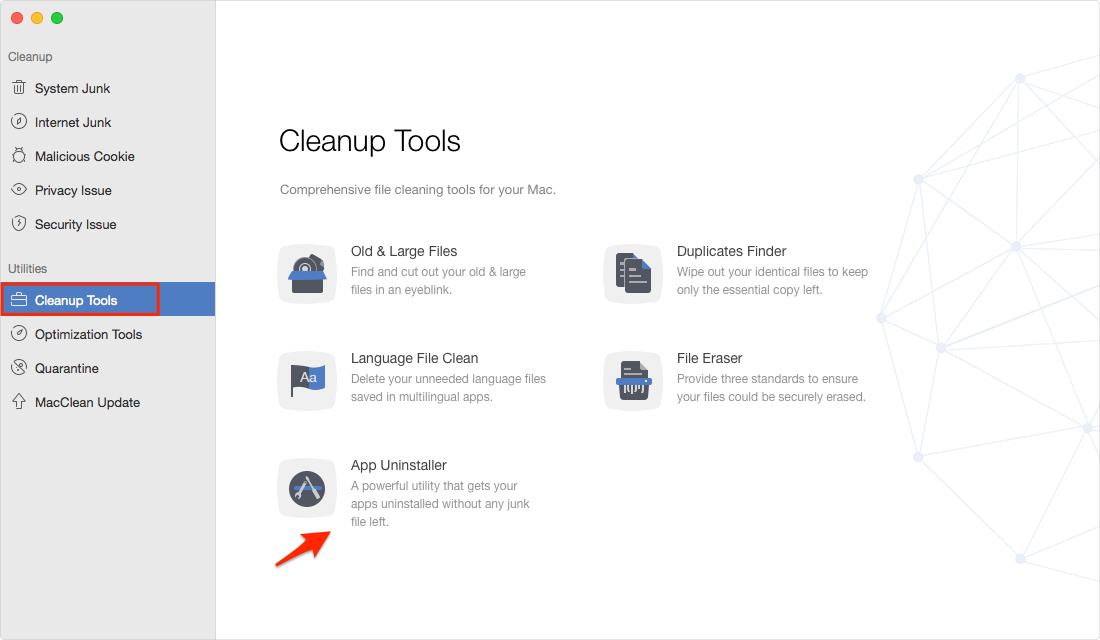 How to Delete Applications on Mac with MacClean – Step 1
Step 2. Select the apps you want to uninstall, and preview the app data on the right section. Click Clean to remove them.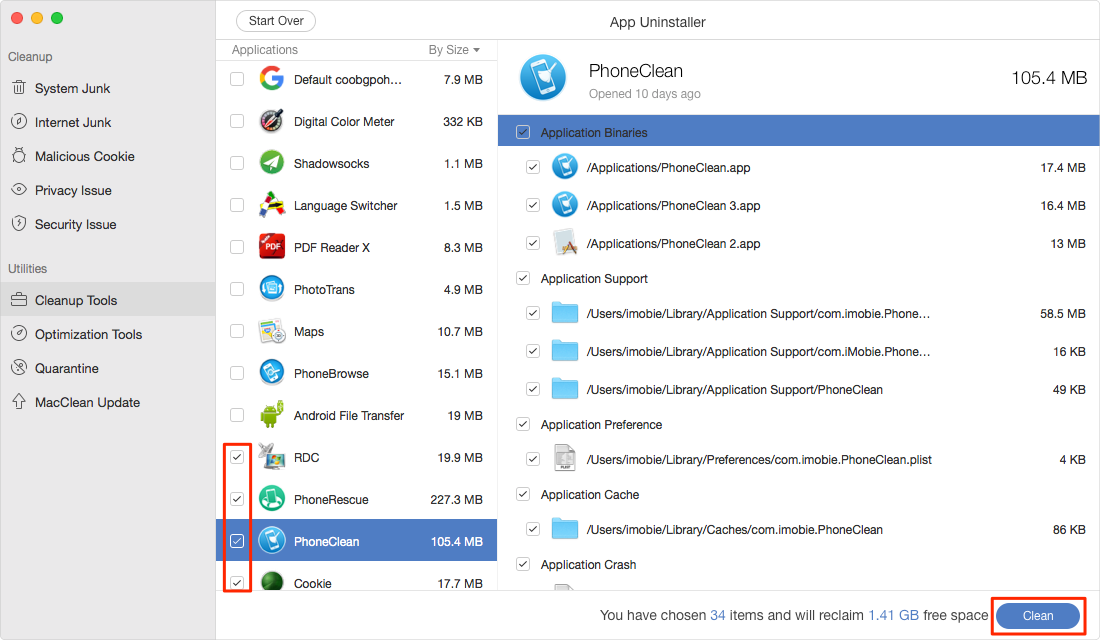 How to Delete Applications on Mac with MacClean – Step 2
You May Also Like: Why Is My Mac So Slow >
The Bottom Line
Uninstalling apps on your Mac is an easy job with the help of this guide, and you can choose the method that you prefer to delete your unwanted apps from Mac. What's more, if you have any questions on this guide or MacClean, please feel free to let us know in the comment section or via Email and you will get a reply within 24 hours. Now Have a Try on MacClean >
Top Posts on Cleanup and Speed Up Mac Computer
More Related Articles You May Like
Share Your Thoughts With Us