How to Use an Old iPhone
Summary
When you want to upgrade your smartphone, how do you deal with your old iPhone? If you aren't willing to sell it, this guide will show you how to make use of it.
Free download this all-in-one software to clear your iPhone/iPod touch/iPad to free up space after you reading this guide on how to use an old iPhone.
The newly released iPhone 6 (Plus) is a new star in the eye of iPhone users. It has more outstanding features than its predecessors. You may want to kick your old iPhone 5s to the curb in favor of the bigger, better iPhone 6. But what happens to your iPhone 5s/5? Are you ready to sell it off to your cellular service provider?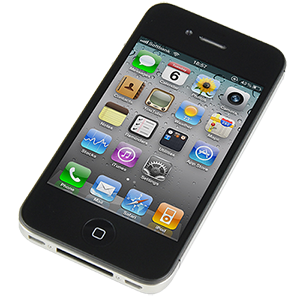 How to Use an Old iPhone
Of course not, you can still put it good use. In this guide, we will show you how to make use of it.
Can't Miss: How to Keep Your Privacy from Leaking on iPhone >
Part 1. Use Your Old IPhone as A Universal Remote
With Wi – Fi, Bluetooth, and access to all the latest apps, you can use your iPhone as a universal remote to manage electronic devices in your house. For example, many cable companies have an associated app that allows you to control the cable box by iPhone. If you have other electronic devices, you can check whether there is an associated app or not. It will be very convenient to control most of electronic devices via iPhone instead of using many remote controls.
Part 2. Use Old iPhone as Security Camera
If you want to capture your house to keep your home safe when you are out, you can use your old iPhone as security camera with the addition of a few third party attachments. For example, Manything has developed an app to use the front facing camera of your old iPhone to capture and live stream footage from your home. Absolutely, you don't need to worry about damaging it or putting it too much use while you don't take it as your daily driver.
Part 3. Use Your Old iPhone as A Flash Driver
When your flash drivers are full with all kinds of data you have stored, you may not want to buy a new one. In this case, you can use your old iPhone as a flash driver since you don't need to use it anymore. You can clear the hard drive of your old iPhone and use it to save documents, images, store videos, and archive music.
Notes: If you want to know how to use iPhone as a flash drive, you can refer to: How to Use iPhone as Flash Drive.
You May Like: How to Sync Photos from iPhone/iPad to Flash Drive >
Part 4. Use Old iPhone as A Document Scanner
When we need to scan our paper work, we have to find a scanner unit to do that for us. Why not turn our old iPhone into a scanner? Now, there are apps like Genius Scan, Doc Scan that allows you to use your old iPhone to scan the paper work when you need anytime and anywhere.
Part 5. Use old iPhone as iPod
If you like to enjoy your music in your leisure time, you can use your old iPhone as iPod to play the music. Since you don't use it like before, you can wipe out some unnecessary data from your old iPhone storage space. You can use a third-party tool like PhoneClean to clear junk files like caches, cookies, and temp files to free up enough space on iPhone.
If you want to clear your iPhone/iPod/iPad to free up space, you can use PhoneClean to give you a hand. It is a professional cleaner to clean out the caches, cookies, temp files, messages, call history, browsing history and more on iDevices.
The Bottom Line
As you can see, you can put your iPhone to good use in different ways. If you still have any question about this guide, please be free to contact our support team via Email, they will reply to you within 24 hours. If you find this tutorial is helpful, please share it with your friends.
More Related Articles You May Like
Share Your Thoughts With Us