How to Use Bedtime Wake Up Alarm on iOS 10
Summary
iOS 10 introduces a new feature to Clock app on your iPhone or iPad that helps you monitor your sleep schedule. Read to learn how to use it.
Have PhoneRescue downloaded now so that you can retrieve lost data on iPhone or iPad due to iOS 10 update. Now read on this post to learn how to use Bedtime alarm on iOS 10.
iOS 10 is much touted among Apple users, and it's going to show up next month as people expected. It brings a lot of new things, and Bedtime Wake Up Alarm is one of those new features in the Clock App. It tells you when it's time to go to bed, records your sleep data and your sleep habits, and even lets you set a separate alarm volume.

During the update to new iOS 10, if your important data like contacts, messages, notes, and more get lost, you can read this guide: 3 Ways to Recover Lost Data on iOS 10.
How to Set up Bedtime Wake Up Alarm on iPhone iPad in iOS 10
Open the Clock app on your iPhone or iPad. Tap on the Bedtime tab at the bottom.
Tap on Get Started.
Set the time when you would like to wake up. Then tap on Next from the top right corner.
Choose which days or the week the alarm should go off.
Tap on Next and choose how many hours of sleep you want. Then tap on Next.
The you can set a bedtime reminder.
Then select a wake-up sound.
Tap on Save at the top right corner.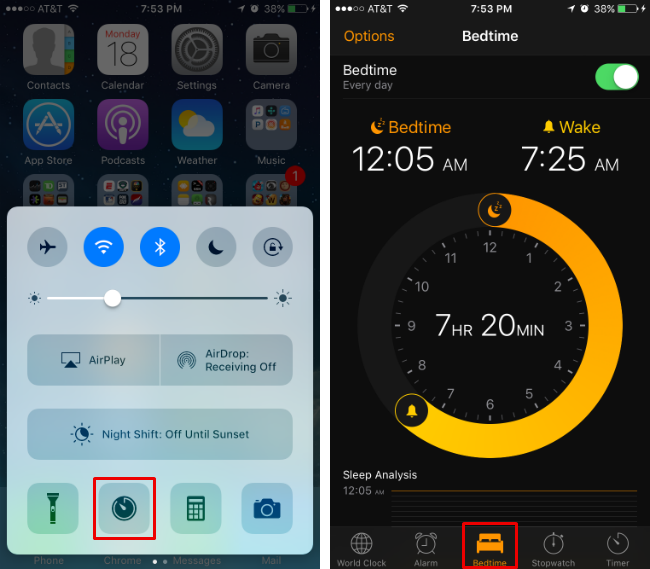 How to Use Bedtime Wake Up Alarm on iOS 10
Bonus Tip: Recover Lost Data After iOS 10 Update with PhoneRescue
It is very likely that you may meet kinds of issues when updating to iOS 10, and losing important iOS data is one of them. That's why we recommend you to back up your device before downloading new iOS. That's would be a big headache if you suffer a failed iOS update and didn't back up your iPhone/iPad. In that case, you will need an iOS data recovery tool like PhoneRescue to get back lost data even without backup.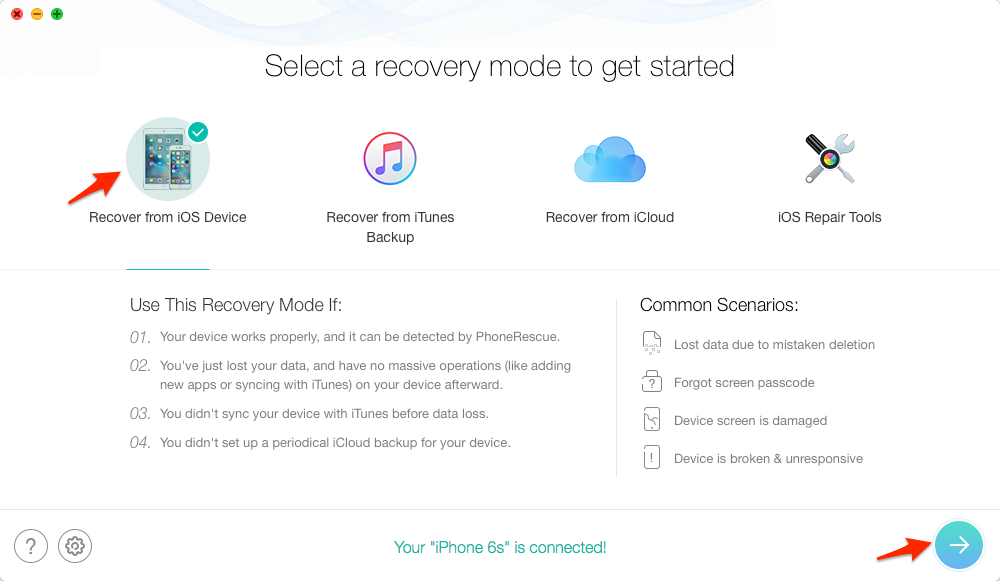 Recover iOS 10 Data without Backup – PhoneRescue

iOS 10 has brought many funny feature and things to make our lives happy. And the latest iOS 11 is also coming with many more new features. Want to know what they are? Check this post to learn about everything about it and make a smooth upgrading: Everything You Need to Know About iOS 11 >
More Related Articles You May Like
Share Your Thoughts With Us