How to Use Maps on Apple Watch
Summary
Are you looking for the answer about how to use maps on Apple Watch? This tip will tell you how to use maps on Apple Watch step by step.
Download and install AnyTrans on your computer, then you can transfer your most important contents to your iPhone.
Now you don't need a navigation device to give you the direction as long as you have an Apple Watch. As a huge part of the Apple Watch announcement, you can use the Maps app on Apple Watch to search for location and get turn-by-turn-navigation. Here, this post will talk you through how to use Maps on Apple Watch.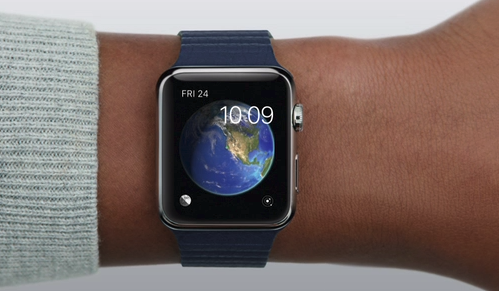 Image Credit: apple.com
How to Use Maps on Apple Watch
Open the Maps app by pressing the Digital Crown to the home screen, and then tap on the Maps icon. You can also open it by tapping on an address in a text or email, or by accessing Glances by swiping up from the Watch face screen.
Now your current location is displayed when you open the Maps app. You can zoom in or out of your location by scrolling with the Digital Crown, or use your finger to view the Maps.

Use Your Maps on Apple Watch – Step 2

To find a new location, you have to force touch the display by pressing firmly and then choose Search or choose Contacts icon to get the contact's address, then you'll be served with a list of recent places that you've searched for – both on your Apple Watch and iPhone.

How to Use Maps on Apple Watch – Step 3

After choosing a location you should choose walking directions or driving directions, then simply click Start. Now Apple Watch will display the instructions turn-by-turn, vibrating on your wrist when a turn is approaching. If you don't know how the maps navigation on Apple Watch works, you need refer to: How the Maps Navigation Works on Apple Watch. With the help of Maps navigation on Apple Watch, you can never lose your way to get your destination.

Use Maps on Apple Watch – Step 4
The Bottom Line
Even though Maps on Apple Watch doesn't seem like much, it can be very useful when you need go to somewhere. It can give you more information about specific location, call a business, and drop a pin anywhere on the map and guide you to the location where you want to go turn-by-turn.
More Related Articles You May Like
Share Your Thoughts With Us