How to Use Siri to Take Notes on iPhone or iPad
Summary
Do you know how to take notes using Siri? Read this guide to learn the instructions about taking notes with Siri on iPhone or iPad.
PhoneRescue is made to retrieve and extract notes on your iPhone or iPad. Download it to have a try before we start this tutorial on how to dictate a note with Siri on iPhone 6/6s/SE.
Apple introduced Siri in iPhone 4s in 2012 by Steve Jobs, and it becomes smarter and smarter with every new update. With Siri on our iPhone or iPad, we can get our work done quickly and more efficiently. Here we will guide you in details on how to take notes on your iPhone 6/6s/SE using Siri. 
You May Like: How to Recover Deleted Notes on iPhone SE >
How to Take a Note with Siri on iPhone 6/6s/SE
Step 1. On your iPhone, press and hold the Home button to bring up Siri.
Step 2. Now say "Take or Create a Note".
Step 3. Speak the notes to Siri.
Step 4. Once you are done, Siri will save your words to the Notes app.
Step 5. Now you can check the notes you just take with Siri in Notes app.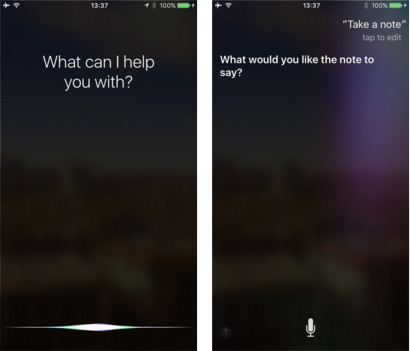 Take Notes on iPhone Using Siri
Bonus Tip: The Best iPhone Notes Recovery to Get Back Your Lost Notes
What if you regret to delete a note from your iPhone and want to get back it? What if you have no iTunes or iCloud backup available? Don't be upset, PhoneRescue is here for you. It is a professional and easy-to-handle iOS data recovery tool for all iPhone and iPad.
Recover deleted notes on iPhone 4/4s/5/5s/6/6s/SE directly, or from iPhone backup.
Extract notes from iPhone/iPad and save them to computer in readable format.
Retrieve only selected notes instead of restoring.
Download PhoneRescue to take a tour >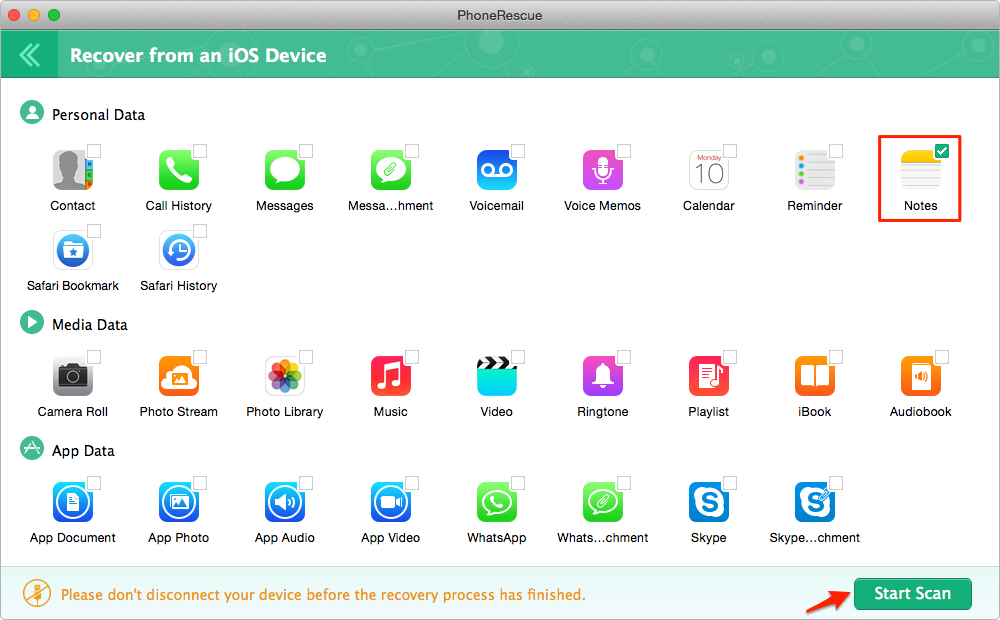 PhoneRescue - Best Notes Recovery fro iPhone iPad
The Bottom Line
You can update your notes with Siri by saying something like "Update my notes" and speak what you want Siri to add to the note. At the same time, don't for get to take a tour with PhoneRescue.
More Related Articles You May Like
Share Your Thoughts With Us