How to Use Spotlight on Mac
Summary
If you need to locate a specific document you don't remember which folder you have stored it, this guide will introduce you how to use Spotlight function to find it in a blink of eye.
Cleaning Mac from time to time is very important to maintain your machine. Download this excellent software to clean your Mac to optimize it after reading this guide.
Our Mac get accumulated with all kinds of data with time, we may want to find a specific document on Mac but don't know where it is. Spotlight gives people an easy way to search for something they need on Mac. We can search the items like documents, applications, emails, contacts, music and more we need to find with Spotlight. It also provides Spotlight Suggestion for sources like Wikipedia, Bing, Maps, news, and iTunes so you can get information right in Spotlight.
You May Like: How to Clean All History on Mac >
Note: Spotlight Suggestions may not be available in all regions.
How to Use Spotlight on Mac
Step 1: Find the Spotlight icon in the menu bar, or hold down the Common key + Space bar to open up the Spotlight.

How to Use Spotlight on Mac – Step 1
Step 2. Type in the name of item you want to find. Spotlight will get back your results.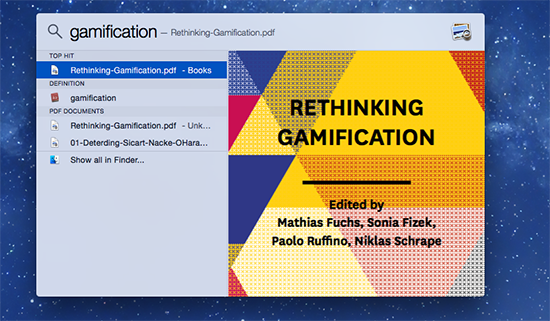 How to Use Spotlight on Mac – Step 2
Sometimes, Spotlight doesn't show you the results what you are looking for. You can customize Spotlight search results to meet your demand. Next, lets get to know how to make it.
How to Customize Spotlight Search Results
Step 1. Click on the Apple menu > Select System Preferences.
Step 2. Click on "Spotlight" icon.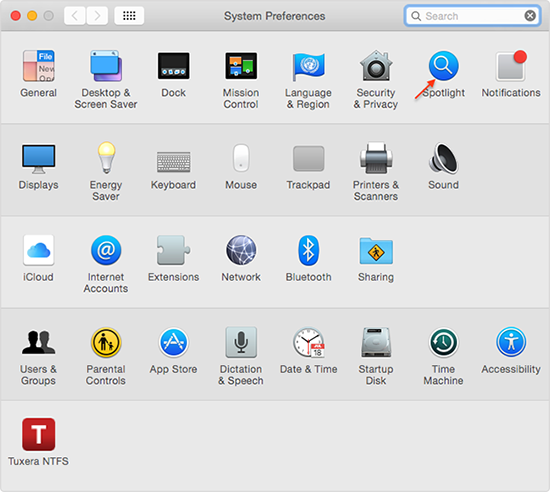 How to Customize Spotlight Search Results – Step 2
Step 3. Click on "Search Results" and drag the categories to move them in a new order under the Spotlight setting window. The order will dictate what order Apple does the search. You can uncheck the selected categories if you don't want to get results from those categories in Spotlight.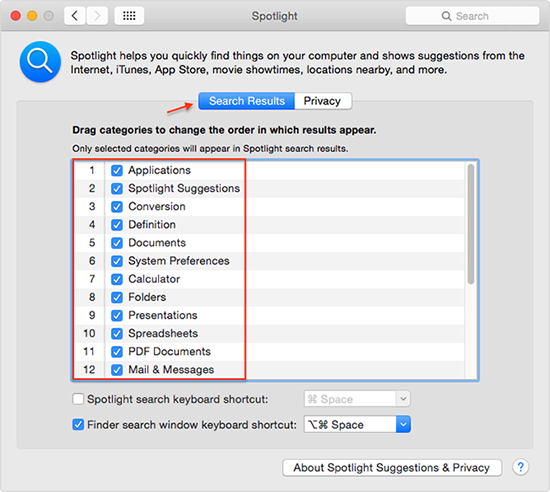 How to Customize Spotlight Search Results – Step 3
Step 4. Click on "Privacy", you can exclude any folders or disks from searches.
The Bottom Line
MacClean helps you clean your Mac from time to time to free up space and protect your privacy. If you still have any question about this guide, you can contact our support team by email. If you like this guide, don't forget to share it with your friends.
More Related Articles You May Like
Share Your Thoughts With Us