How to Use Transit Directions in iOS 9 Maps on iPhone or iPad
Summary
One of the new features of iOS 9 is the transit directions in Maps app, please read this guide to know how it works.
Download AnyTrans to manage your iPhone iPad data in a smart way after reading this guide on how to use transit directions on iPhone iPad in iOS 9.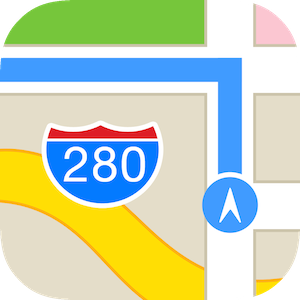 Transit Directions in iOS 9 Maps
One of the long-awaited features of iOS 9 is the public transit directions to Apple Maps. This is a great news for people who do not have cars or simply would like to move around town via public transit. Instead of looking up each mode of public transportation individually, the transit directions in Maps is the best way for you to get all the public routes like trains, buses, and subways from point A to Point B.
You should know that Maps' transit directions are only available in part of the U.S cities (Baltimore, Chicago, New York, Philadelphia, San Francisco, Washington, D.C), Mexico City, London, Berlin, and Toronto, as well as around 300 cities in China. If you do not belong to any of the above cities, your iPhone will display a message: Transit information for "City" is not available. 
Also Read: Common iOS 9 Upgrading Issues and Solutions >
How to Use Transit Directions in iOS 9 Maps
Step 1. Open up Maps on your iPhone or iPad. Tap on "i" icon from the bottom right.
Step 2. Tap on Transit, and then Tap on Done from top right corner.
Step 3. Tap on the Arrow on the top left corner. Type in the locations you are leaving and arriving. Then tap Route.
Step 4. Tap on the Transit tab near the top of the screen to view the possible public transit options. Tap Start to begin routing your trip.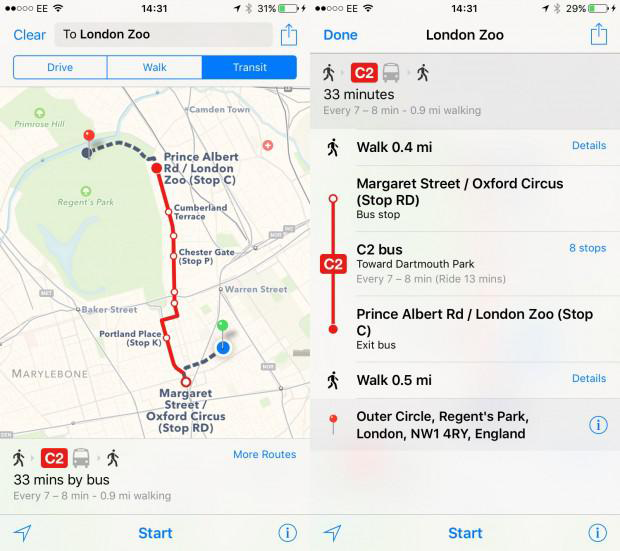 How to use Transit Directions in Maps in iOS 9
After upgrading to iOS 9, you should download the best iOS content Manger AnyTrans to transfer, backup, and organize data on your iPhone iPad and iPod. It gives you over control of your iDevices.
The Bottom Line
If you are having storage problems when updating to iOS 9, you can read this How to Free up Space for iOS 9 guide to get some solutions. Don't forget to share this post with your friends if it is helpful.
More Related Articles You May Like
Share Your Thoughts With Us