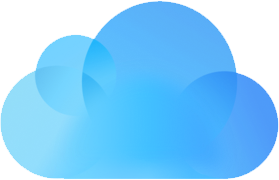 5 Reasons Why You Don't Like iCloud
iCloud, initially released in 2011, is one perfect cloud storage and computing service created by Apple Inc. With this amazing cloud, you can access/backup/restore iOS data, such as photos and contacts, on whatever Apple devices you are using, and you can share interesting/funny pictures, location, purchases and more with your friends and family.
However, there are also some complaints/questions about this online Cloud service. After collecting data on related forums and news, we summarize and list some frequent ones, and also provide related solutions to these problems. Now let's check the detail and the solutions.
1. Limited Free Storage of iCloud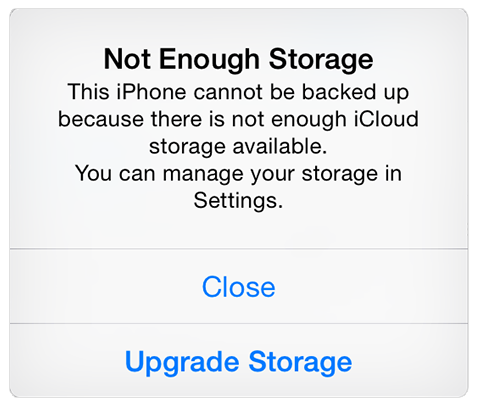 Limited iCloud Storage
The free space of iCloud online is only 5GB, which is limitable for many iOS users who plan to store their data from iOS device to iCloud, especially for the people who have more than one iOS device. If you have no enough storage, you can't backup your iPhone/iPad to iCloud, and you will see the message: "This iPhone cannot be backed up because there is not enough iCloud storage available."
If you don't want to pay $0.99-$19.99 for extra space every month, you have to look for as many tips as possible to free up your iCloud storage.
Related Solution:
You are suggested to backup your iPhone/iPad to computer if your have huge amounts of iOS data. At the same time, you should free up your iCloud storage.
2. Security Problems of iCloud Service
Some security problems may stop you using Apple iCloud service. For example, the news "Jennifer Lawrence iCloud nude pictures leak" in 2014 - Somebody hacked into Jennifer's iCloud data and leaked her nude pictures online, which is one famous event that aroused an discussion of the iCloud security.
In addition, you can also easily find some iCloud complaints about data loss that might be caused by mis-operation on how to use this service. And a part of the users believe that it was iCloud's fault because they think iCloud is hard to understand and not user-friendly.
Related Solution:
Make sure what iCloud is and how it works before you start to use this service.
You should make sure you are using a strong password and two-factor authentication.
Avoid transferring secret/important/sensitive data to iCloud online.
3. Slow Speed to Backup/Restore iDevice
"I have only selected my photos and contacts to be backed-up but it is still taking a long time. At one point it said it would take me about 14 hours. I haven't backed it up in a few months because I had to purchase more space on iCloud. How can I speed this up?"
Akinoregon questioned on Apple Support Communities
Your iCloud backing up speed may be crazily slow if you have a large amount of data on device or Internet connection is so slow. Many users also reported that the restoring couldn't be finished after several days, and it kept saying: "This iPhone is currently being restored and will automatically back up when it is done" and "Restoring from iCloud backup".
Related Solution:
How to Increase iCloud Backup Speed
4. Can't Preview Data on iCloud Backup
Apple said iCloud could automatically backup your iOS device over Wi-Fi everyday if your device are turned on, locked and connected to a power source. With the data and setting stored on iCloud backup, you can set up a new device just by a simple restoring.
However, according to the discussion on Apple Support, you can't preview backup data until you restore your device. And if you have no iOS device, you can never know what data are stored on your iCloud backup.
Related Solution:
How to Access iCloud Backup and Preview Data on Backup
5. Can't Restore Only Specific Data from Backup
iCloud users are saying in the forums: when you deleted/lost something on your iPhone and want to get these lost/deleted items back from iCloud, you have no choice but to restore all old data and setting back to your device from backup, which sometimes is not what you really want.
Related Solution:
Actually there is no way to selectively restore data, such as MMS and Camera roll photos, from iCloud backup to iPhone. But you can try some iCloud backup extractor tools to preview and selectively extract the data you want from iCloud backup to computer.
The Bottom Line
The above list may not contain the problem you faced when using iCloud related services. Just tell us by leaving your comment in the below section, and discuss to find the solution together.
More iPhone iPad Problems Related Articles
Join the Discussion on iCloud Problems