iPhone 4s Wi-fi Grayed out after Updating to iOS 6.1.3
Summary
Many users are discussing iPhone 4s new Wi-fi connection problem after updating to iOS 6.1.3. The Wi-fi and Bluetooth option are grayed out and unable to connect to Wi-fi.
Take a tour of this awarded software so that you can make use of it after reading this How to Fix iPhone 4s Wi-fi Option Grayed out tutorial.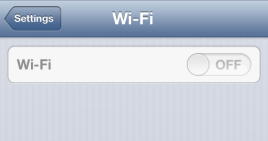 iPhone 4s Wi-fi Greyed Out
A significant number of users ran up against the Wi-fi connection issue after updating their iPhone 4s to iOS 6.1.3. The real headache is caused by that the Wi-fi setting is grayed out or dim, so you just cannot turn it on or off. If you have the same issue, please follow below tips to have a try:
Don't Miss: How to Transfer Music from iPhone to iTunes
Part 1: Verify that Airplane Mode is off
If it's the carelessness that caused this issue, then you can easily conquer it by turn the Airplane Mode off. If it doesn't help, then try to restart your device or check if their iOS version is up to date.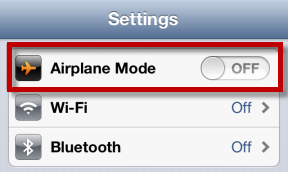 Part 2: Reset Network Settings
Thankfully Apple offers an option to reset the network settings by tapping Settings > General > Reset > Reset Network Settings. If it still doesn't help, try to restore your iOS device in iTunes.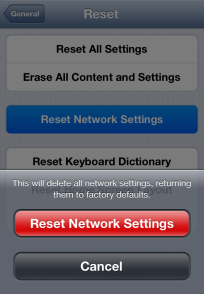 Except Wi-Fi grayed out, if your iPhone also has other Wi-Fi issues, like can't connect to Wi-Fi, keeps dropping Wi-Fi, Wi-Fi is slow, etc., fix them in minutes by following this guide: How to Fix iOS 10 Issues: Wi-Fi Not Working on iPhone/iPad >
According to Apple users community, even though tried with all suggestions above, you'll have a good chance that the Wi-fi option is still unoperatable. To get an immediate solution, you need to visit Apple Store or contact their support team. Otherwise, you have to wait for a new round of iOS updating. Please leave a comment if you have a better solution for us.
Also Read: How to Update iOS 6 to iOS 7 >
More Related Articles You May Like
Share Your Thoughts With Us