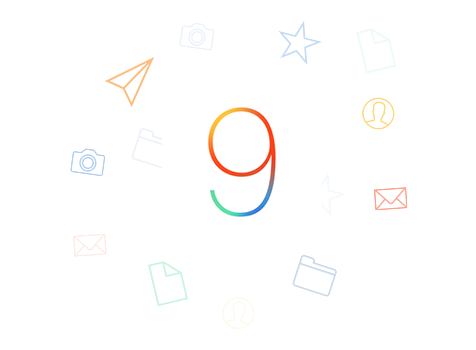 Top 10 iOS 9 Hidden Features – Apple Didn't Mention on WWDC
[Last Updated: Aug. 21, 2017]
On the Worldwide Developers' conference (WWDC) of this year, Apple introduced some iOS 9 features when unveiling these new operating systems that will be released in this fall like iOS, Mac OS X and Watch OS. So you know iOS 9 will be a great release and bring you some major changes, like newly added Apps, improved Apple Pay, extended battery life and search contents from third-party apps Apps, etc. They are top features of iOS 9, and widely known to the public.
In fact, except these widely known features, iOS 9 is also fitted with some nice hidden features. If you hesitate whether you should upgrade to iOS 9 or stick with iOS 8, or you want to know more about iOS 9 before performing iOS upgrade on your iPhone iPad, here you can read this post to know the secret features of iOS 9 that Apple didn't mention on WWDC.
1. Safari Will Be Able to Block Ads
According to Ricky Mondello, who is an Apple engineer, says, the new iOS 9 will allow developers to build extensions to prevent ads and screen-filling pop-ups. This means you won't see those boring ads when browsing news on your iPhone or iPad. Absolutely, you need to install an ad-block extension on your iDevice firstly.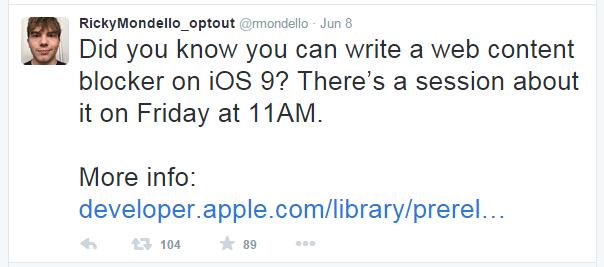 Screenshot From Ricky Mondello's Twitter.
2. A Smarter iPhone Screen
You know, every new message, call or even app notification hits your iPhone or iPad, the screen of your iDevice will light up and tell you "Hey, you got a new notification!" Now with installing iOS 9 on your iPhone iPad, if you place it face down on table, or put it in the depths of your dark pocket, when getting a new notification the screen of your device won't light up anymore. Absolutely, it will still ding and vibrate.
3. Back to Last App
After upgrading to iOS 9, you can back to the last app faster by tapping on the "Back to XXX "button that appears in the upper left corner of your screen. For example, when you are playing Candy Crush on your iPhone, you get a new message, you can reply this message in Messages App and then return to Candy Crush directly by clicking the Back to Candy Crush button. Compared to the current iOS version, it is a better option. Absolutely, this also will save battery on your iPhone, iPad as well as Low Battery Mode.
4. Auto App Delete/Reinstall When Upgrading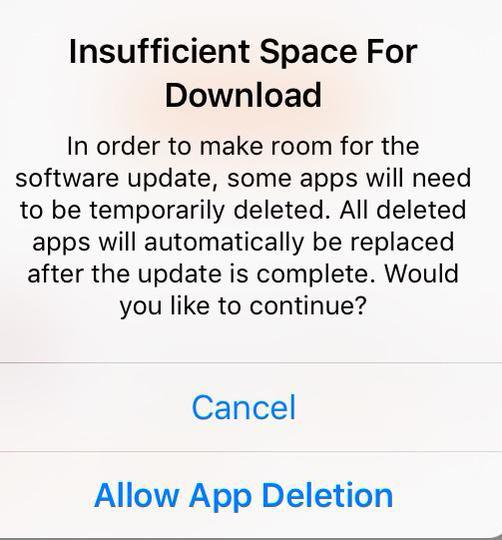 iOS 9 Hidden Features – Auto App Delete/Install
If you had experienced upgrading to iOS 8 from iOS 7 in last September, you must have known how difficult it is to spare 5 GB available space for installing iOS 8, especially for 8 or 16 GB iDevice users, you have to delete anything you can delete to get more free storage.
This year you won't repeat it any more, because iOS 9 will just need about 1 GB available space, and it also contains a fantastic feature – auto app delete/reinstall. This means it will temporarily delete some apps to make room for the update, and these deleted apps will be reinstalled automatically after the upgrade is completed.
Absolutely, if you still have difficulty to spare 1 GB free storage for installing iOS 9, you can follow iMobie Guide to free up space on your iPhone iPad.
5. Location Information for Incoming Calls
After updating to iOS 9, it will show you the location information of the incoming calls. It can help you judge who is that calling, and decide whether to receive the call when you are roaming.
You May Like: Can I Transfer Call History from iPhone to Computer >
6. Report Junk Messages
You must have received some messages from some people that are not in your contacts list, and even received some boring advertisement messages, you wanted to report them. Sorry, you can't, because the Report function is not available in iOS 8 or iOS 7. But it is in iOS 9. It will offer you a link to report the unknown sender as spam.
Although iOS still hasn't the smart filter function like Android, which filters all the advisement messages and prevent them into Inbox, anyway, it is trying.
Also Read: How to Delete Multiple Messages and Attachments from iPhone iPad >
7. App Thinning
Except the auto app delete/reinstall feature, iOS 9 is also added another hidden feature named App Thinning to help iPhone or iPad owners to get more free storage. App Thinning, it seems complicated, put simply, your iOS 9 device only downloads the code it actually needs, making apps significantly smaller than they are.
For example, if you are working with an iPhone 5s, you'll only get the bits of the app that are required for your iDevice, this can save a significant amount of space per app.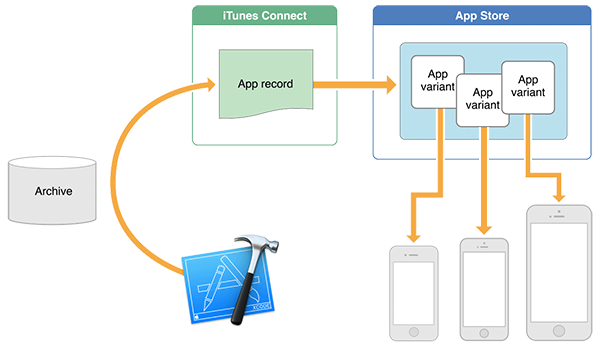 Image Credit: Thenextweb.com
8. Move to iOS App
In iOS 9, some new Apps are added, like News, iCloud Drive, Find My Friends, and Move to iOS. All of them are designed for iOS users except Move to iOS, which is made for Android users but potential iOS users so that they can easily switch to iOS. It allows Android users to transfer contacts, messages, photos, videos, emails and other contents from Android device to new iOS 9 device wirelessly, and even give you list of free apps to install that you had on your old Android device.
If you want to switch to the iOS operating system but afraid you may lose some important files and data during migrating, with this iOS 9 secret feature you needn't worry anymore. Selecting a new iPhone and set up your iDevice by following this guide: How to Activate A New iPhone 6 (Plus) >
9. Add Attachments from iCloud to Emails
You know you can send your family or friends a photo or video via Email by adding it to attachment, but you may not know iOS 9 will allow you to add attachments from iCloud Drive. Just like what you do when adding photo or video to Email, but you will get one more option - Add Attachment, which allows you to attach files from your iCloud Drive storage.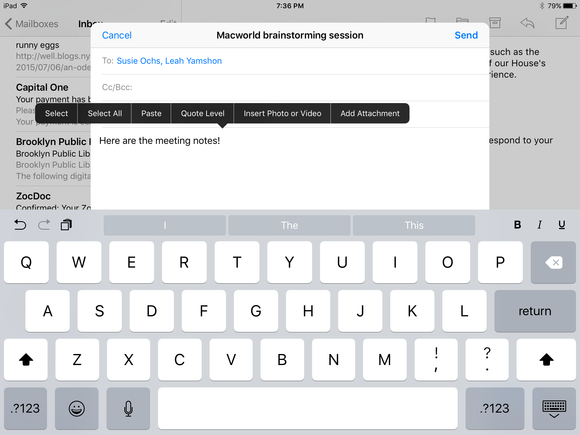 Image Credit: Macworld.com
10. Multitasking (For iPad)
Have you ever thought that you can use two Apps on the same screen with your iDevice just like what you do on a computer? Now here it is! The new iOS 9 will bring a genius feature named multitasking to iPad (iPhone is not supported because of its small screen), including Slide Over, Split View and Picture in Picture.
Slide Over – Allows you to open another App on the right or left corner of your display without leaving the one you are in. So you can do two things at same time.
Split View – Gives you ability to have two apps open and active at the same time (Only Available on iPad Air 2).
Picture in Picture – Lets you drag the video (FaceTime or Movies) to the corner of your display and open another app with the video still playing.
After knowing the top iOS 9 secret features, you must can't wait to upgrade to iOS 9 and enjoy the fantastic functions, so why not check the to-do-list before updating iOS 9 now? To help you upgrade to iOS successfully, we prepare you the most common iOS 9 problems and solutions to help you fix iOS 9 issue with ease. Absolutely, if you are working with an old iDevice like iPhone 4s or iPad 2, you also can read an iMobie guide to speed it up and work like new. Anyway, wish you get more fun from the fire-new iOS 9 and work better with it than before.
Join the Discussion on iOS 9 Upgrade