iMobie iPhone 5 Wiki
Summary
Take a look at new Apple iPhone 5 with slimmer design, A6 processor, 4-inch Retina Display, LTE 4G wireless technology, iOS 6.
Download this award-winning application so that you can make use of it after reading this Apple iPhone 5 WiKi page.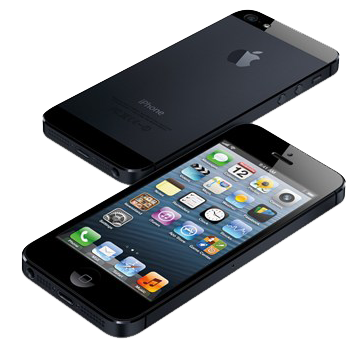 Image Credit: Apple
iPhone 5 Designs:
iPhone 5 is so thin but still carry so many features: a larger display, a faster chip, the latest wireless technology, an 8MP iSight camera, and more. All in a beautiful aluminum body designed and made with an unprecedented level of precision.
Don't Miss: How to Transfer Music from old iPhone to iPhone 5
Brilliant Display:
iPhone 5 features a 4-inch display designed the right way: it's bigger, but it's the same width as iPhone 4s.
A6 CPU Performance:
With the new A6 chip, just about everything you do on iPhone 5 is noticeably faster - up to twice as fast compared with the A5 chip (Learn how to make iPhone 3GS/4/4s faster). So apps launch, web pages load, and email attachments appear almost instantly.
Earphone:
Just like fingerprints, ears are unique parts of the body. Which means earbud headphones fit differently on everyone. So rather than use the speaker as the starting point for new headphones, iPhone 5 designers and engineers started with the ear.
All with the goal of creating earbuds that rest comfortably inside - and stay inside - a variety of ear types, while also producing quality sound. The result is a breakthrough for earbud headphones: Apple EarPods. They're unlike anything you've ever seen or heard.
You Cannot Miss: How to Transfer Music from iPhone to Computer Free
Lightning:
Making iPhone 5 thinner and lighter required a pivotal change: replacing the 30-pin connector with something newer, smaller, and better. Introducing the Lightning connector. It features an all-digital, eight-signal design that's significantly more durable than the 30-pin connector.
Hottest iPhone 5 Tips:
How to Import Music to iPhone with iTunes - Normally iTunes is the native program for importing music to iPhone, but if you need a better iPhone manager software, PhoneTrans is the way to go.
Transfer Music from Old iPhone to a new iPhone - How do you Transfer Music from Old iPhone to a new iPhone without iTunes? And for an easy and fast solution, PhoneTrans Pro is highly recommended.
More Related Articles You May Like
Share Your Thoughts With Us