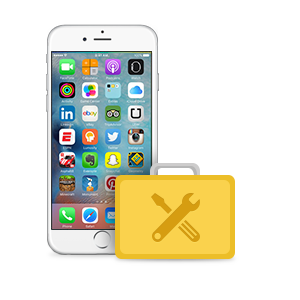 Top Maintenance Tips and Tricks
to iPhone 6/6s (Plus)
[Last Updated on Sep. 13, 2016]
Apple is likely to release the new iPhone in Sept. 9, and the new iPhone 6/6s (Plus) will come with the latest operating system iOS 9. Your iPhone is luxurious. It's pretty. And it's probably proved to be one of the indispensable smartphones. Why not take care of it to make it serve you well? Here are some maintenance tips & tricks to guarantee your iPhone 6/6s (Plus) will be functional and useful for a long time.
For those who plan to upgrade from an old iPhone the latest iPhone 6/6s (Plus), we offer you this How to Transfer Data to New iPhone 6s guide to help you move data from old iPhone to new iPhone 6/6s (Plus) in three ways. If you just got a brand-new iPhone 6 (Plus), and wondered how to set up your new device, please refer to How to Set Up iPhone 6s Correctly >
The brand new iPhone 8 and iPhone X is coming with iOS 11, If you are planning to get one or your family members tend to get the new iPhone, then you may be interested in this guide: Top Tips and Tricks to Maintain Your iPhone 8/X >
If you own a relatively new iPhone like an iPhone 6 or iPhone 6 Plus, you may not want to get the new iPhone. But you may wonder whether you should update to iOS 9, and what should you do before iOS 9 update. Yes, iOS 9 is absolutely also another big event of this September; just follow this complete guide to get more useful info.
Part 1. How to Make Your iPhone 6/6s (Plus) Faster
No matter you own a brand-new iPhone 6/6s (Plus)or a relatively old iPhone 4s, there is the possibility that your device could get slow with prolonged time of use. Yes, cleaning your device is a type of maintenance that every iPhone user should develop into a regular habit. Although you just got your new iPhone 6/6s (Plus), it could be beneficial but harmless to learn how to clean up your iPhone to make it run faster. Firstly, just go Setting > General > Usage. It shows a full list of the apps with the amount of space they're taking.
1. Delete the Seldom Used Apps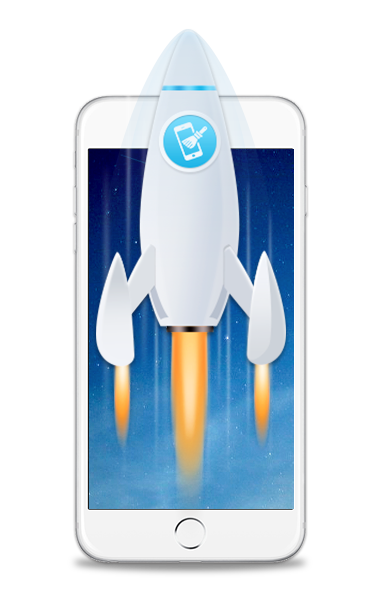 How to make Your iPhone 6/6s (Plus) Run Faster
On the home screen, long press on the app until it wobbles, and tap the cross in the right hand corner to delete it. It's easier to do it from the Usage menu, where you'll be reminded of how big an app is before you delete it, simply tap the Delete App option to make it.
2. Delete Some Music, Photos & Videos
When you check the usage of your phone, you'll probably find that music, photos and videos are taking up a ton of space - especially photos, which are huge. Before you delete any thing, you'd better backup all of them to iTunes or iCloud, or make a selective backup with AnyTrans.
3. Delete Old Messages
Messages take up a lot of space too. Not necessarily old text messages, but all those photos, videos and audio messages you send and receive. You can delete an entire series of messages with someone by swiping left across the message in your Messages app. But if you want to delete all of the messages at one time, PhoneClean would be a good helper.
4. Close the Background Running Apps
Closing apps that are running in the background could make your phone run a little more smoothly, especially if you've got big, cumbersome apps open. Tap the Home button twice in succession, and swipe up on a thumbnail to end the multi-task on your iPhone.
5. Remove the Cache and Other Junk Files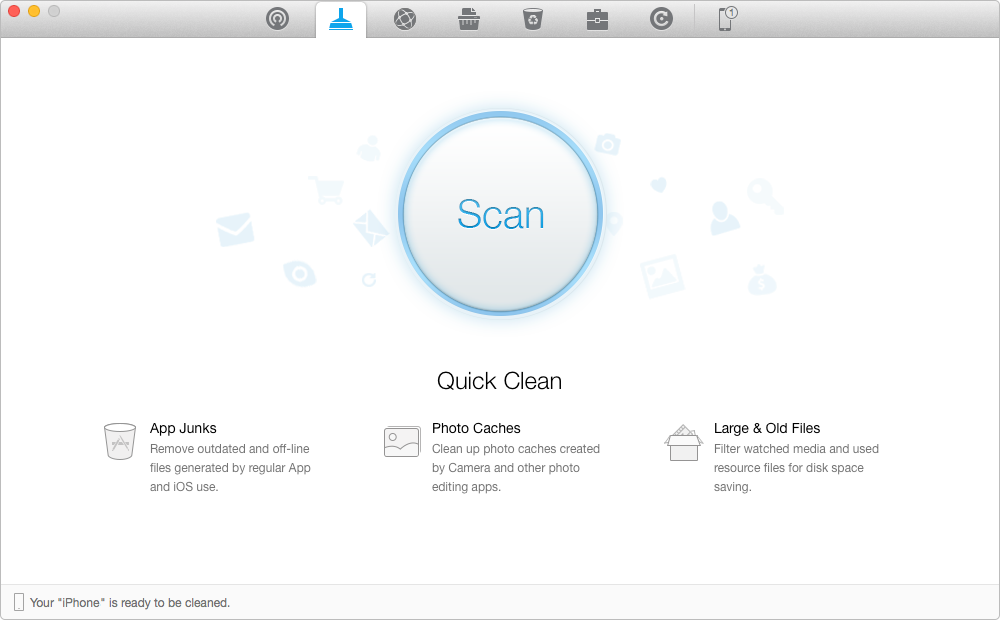 Remove the Cache and Other junk files with PhoneClean
Too much Safari caches data can slow down your iPhone overall. To manually clear it out, tap on Settings > Safari > Clear History/Clear Cookies and Data. PhoneClean, a professional iOS cleaning tool, which helps you delete all the junk files like App Crash Logs, Download Temp Files, Photo Caches and more to speed up your iPhone. To fix the symptoms of slow running app, slow file download and keyboard texting lag, is what PhoneClean is made for.
More Related Articles:
What Is Other on iPhone and How to Get Rid of It >
How to Free Up Space on iPhone >
Part 2. How to Improve the Battery Life of Your iPhone 6/6s (Plus)
Difficulty:





Frequency:





Time-Consumption:





Are you curious about what's draining your iPhone battery? It can now see exactly where that precious electricity is being consumed, thanks to a new battery usage feature added in iOS 8. Go Settings > General > Usage > Battery Usage. Now learn some useful tips to improve and save the battery life of your new iPhone. Learn more tips to save iPhone battery Life >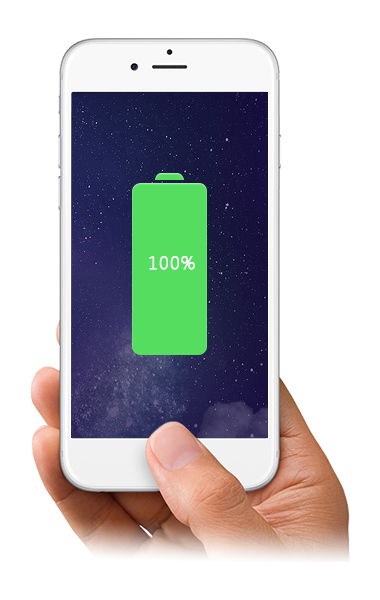 Improve the Battery Life of iPhone 6/6s (Plus)
1. Charge Your iPhone Less
Never keep your iPhone constantly charged, the best thing to do is keep the battery running at about 50% - 80%, as overcharging will do gradual damage to your iPhone battery.
2. Use Your iPhone at Room Temperature
Avoid constantly using your iPhone to play games or watch videos especially when the temperature of the environment is high. And keeping your iPhone too hot by constant charging can also cause power-lose every year.
3. Reduce the Display Brightness
The first and most simple step for extending your battery life is to turn down your brightness settings to the lowest level that is comfortable for you. Go to Settings > Tap Display & Brightness. You might also need to turn off the option for Auto-Brightness.
4. Turn off Location, Wi-Fi & Bluetooth
You can also try turning off Location Services (under Privacy), which should affect multiple apps, and turn off Wi-Fi and Bluetooth service will help you save precious battery life.
5. Turn on Airplane Mode
If you aren't actively using your phone, you can save even more battery life by switching to Airplane Mode. That one little setting turns off multiple wireless features, including Wi-Fi, cellular antenna, GPS, Bluetooth, and location services.
Part 3. How to Protect Your iPhone 6/6s (Plus) Contents
Difficulty:





Frequency:





Time-Consumption:





1.Back Up Your iPhone Regularly
Getting into the habit of regularly backing up your iPhone is essential for so many reasons, from a recovery in case of a mistaken deletion to a whole device restoration due to a failed software update. Whatever it is, just back up.
Back up your iPhone with iTunes. Connect your iPhone to computer > Run iTunes if it doesn't open automatically > Click Device button > Click This Computer on Backups column > Choose Back Up Now.
Back up your iPhone with iCloud. Go Settings > iCloud > Storage & Backup >Back Up Now.
Selectively back up your iPhone with AnyTrans. It is an all-in-one iOS contents manager which allows you to back up almost everything to your computer, including photos, music, movies, apps, messages, contacts etc.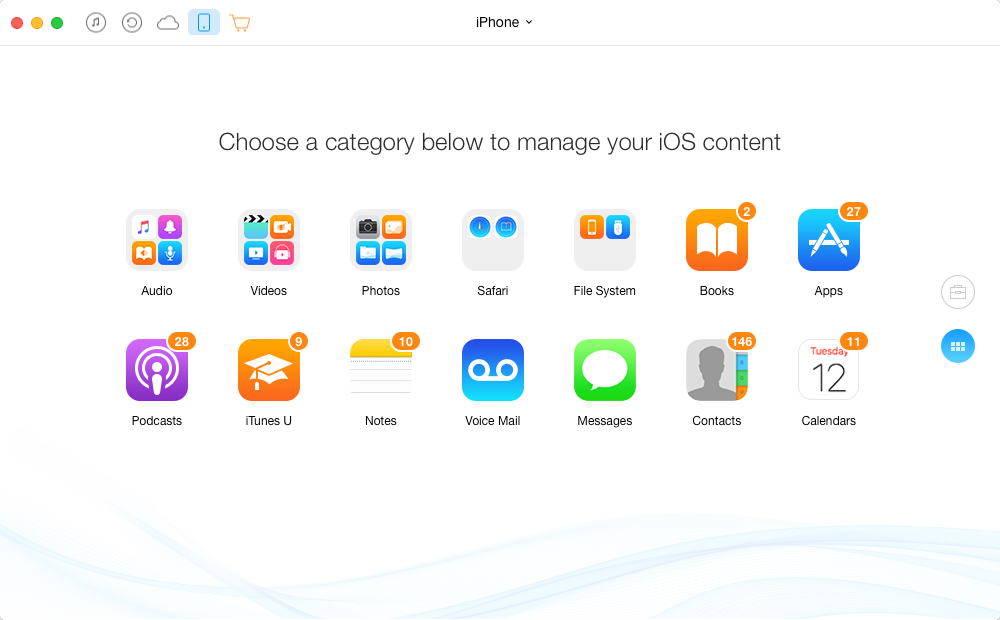 Back Up Your iPhone 6/6s (Plus) with AnyTrans
You May Also Like:
How to Transfer Photos from iPhone to Computer >
How to Transfer Music from iPhone to Computer >
How to Transfer Text Messages from iPhone to Computer >
Note: iCloud is super easy-to-use, but it's easily overloaded if you have more than one iPhone or iPad on the same Apple ID. iTunes basically allows for unlimited backups, but it can not backup the Photo Library & non-purchased music, movies.
2. Use the Passcode Lock Function
Keep your phone locked down with a passcode to avoid others to access your iPhone especially useful for a "missing" iPhone. Just go Settings > Passcode > Turn Passcode on > Set Passcode.
3. Use Find My iPhone App
If you're unlucky enough to lose your iPhone, to safeguard your device contents, you can use Find My iPhone to locate your missing device on a map, remotely lock it, play a sound, display a message, or erase all the data on it. "Find My iPhone" is a free app that you can download it in App Store.
4. Get Lost iPhone Data Back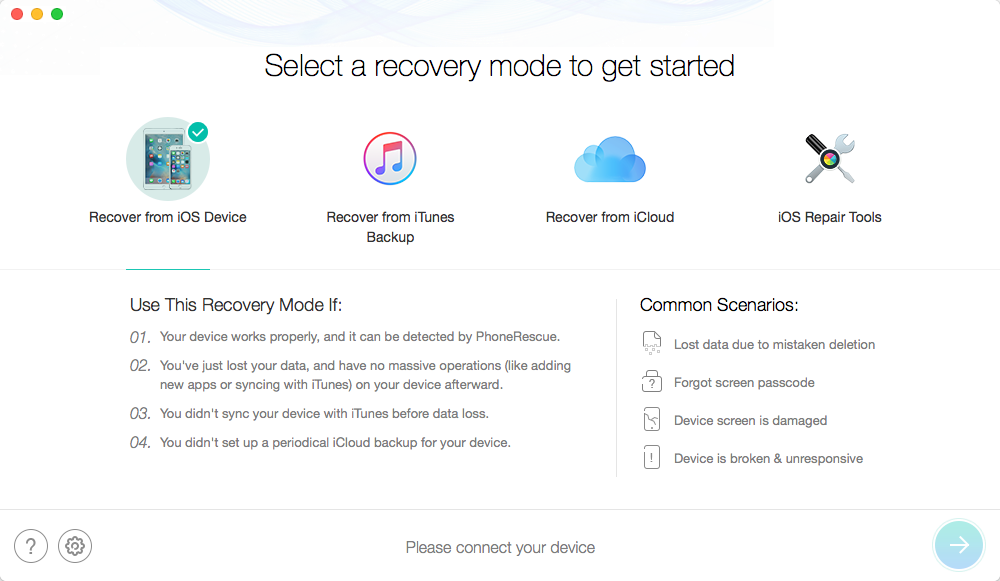 Get Lost iPhone 6/6s (Plus) Contents Back with PhoneRescue for iOS
No matter how careful you are, there is still the possibility that your iPhone contents could get lost by a set of reasons, such as, mistaken deletion, iOS update, iPhone damaged, factory reset etc.
If you have backup your iPhone to iTunes or iCloud, you can simply restore your iPhone from iTunes or iCloud. If you want to selectively recover lost contents instead of the whole restoration, PhoneRescue for iOS is the way to go. It is capable of retrieving photos, videos, messages, contacts and more without wiping any of the previous contents.
Related Reading:
How to Recover Deleted Photos from iPhone >
How to Retrieve Deleted Text Messages on iPhone >
How to Recover Deleted Contacts from iPhone >
Before you upgrade your iPhone to the new one, it's highly recommend to backup your old device in advance.
To seamlessly transfer data from the old iPhone to your new iPhone 6 (Plus) or iPhone 6s (Plus), you can refer to How to Transfer Data to New iPhone >
Join the Disscussion on iPhone 6/6s Plus