iMobie iPhone 6s Wiki Page
Summary
This wiki page is all about Apple iPhone 6s, including iPhone 6s review, iPhone 6s features and more.
Download AnyTrans and have free trail now. You can transfer any media files from iPhone to computer.
Review
The iPhone 6s is the line of smartphones launched by Apple Inc. at a media event in San Francisco, California. It is Apple's ninth-generation iPhones and it includes 2 models: 4.7-inch iPhone 6s and 5.5-inch iPhone 6s Plus.
The iPhone 6S and iPhone 6S Plus are the performance versions over their respective predecessors, featuring improved specifications, such as 3D Touch, 12-megapixel camera, Live Photos (Learn: how to transfer photos from old iPhone to iPhone 7), 64-bit A9 processor and more. Besides, a new rose gold finish in addition to the space gray, silver, and gold color options available for the previous models, while maintaining an identical design.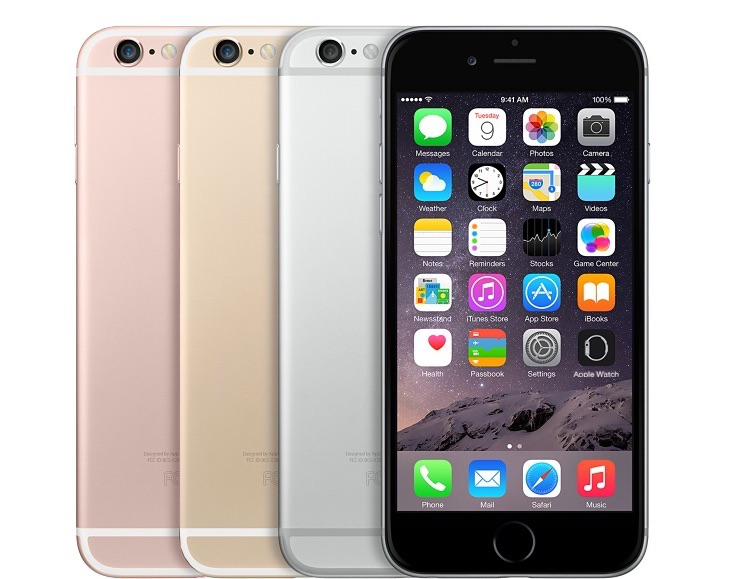 iPhone 6s - Preview
Don't Miss: How to Transfer Contacts from iPhone to iPhone
3D Touch
3D Touch is an expanded multi-touch and built in the display of the iPhone 6s and 6s Plus, it is a key new feature in the iPhone 6s and 6s Plus and allows the iPhone to measure different levels of pressure in addition to taps, swipes, and pinches. 3D Touch introduces Peek and Pop. This brings a new dimension of functionality to the iPhone experience. And when you use 3D Touch, your iPhone responds with subtle taps.
You may Like: How to Transfer Photos from iPhone to Mac
Live Photos
Live Photos (Learn: how to transfer photos from computer to iPhone SE) is also a main feature on iPhone 6s and iPhone 6s Plus, it is a combination of up to a three-second .mov file and a still .jpg file that is taken automatically when you press the shutter button in your iPhone 6s or 6s Plus camera app. It grabs up to 1.5 seconds of 960x720 video (Learn: how to transfer videos from computer to iPhone 7) before and 1.5 seconds of video after you tap the shutter button.
Don't Miss: How to Transfer Videos from iPhone 7 to Computer
iOS 9
The iPhone 6s and the iPhone 6s Plus ship with iOS 9, Apple's operating system and now it has upgraded to iOS 9.3.4. iOS 9 focuses heavily on intelligence and proactivity, letting iOS devices learn user habits and act on that information through app suggestions, notifications, and a customized "Siri Suggestions" interface populated with the user's favorite contacts and apps, along with nearby places and relevant news stories.
Related Reading: The Common iOS 9 Problems and Solutions
The Bottom Line
In this wiki page, you may have learned the main features of iPhone 6s and iPhone 6s Plus. If you have any question about iPhone transfer, data recovery and more, you can check the following guides to fix or join our discussion bellow to figure it out.
Related Article You may Like:
Share Your Thoughts With Us