iMobie iPhone 7 Wiki Page – iPhone 7 Release Date, Rumors and Specifications
Summary
This wiki page is all about iPhone 7 rumors, iPhone 7 features, release date, specifications and more.
PhoneRescue – iOS data recovery is an excellent iPhone data recovery tool that allows to recover deleted/lost up to 25 + types of files from iOS devices. Download it and have a try right now.
In the "Launch New iPhone" season, brand new iPhone is coming at the appointed time. Yesterday, Apple sent invitations and claimed that iPhone 7 would be released on September 7, 2016 in San Francisco. That means iPhone will surge a new upstage.
Rumors point out a number of key changes on the upcoming iPhone 7, and Apple tends to release 4.7 inch iPhone 7 and 5.5 inch iPhone 7 Plus add several new features to every handset it releases. That means the iPhone 7 will utilize all the technology we saw on last year's iPhone 6s, but should also debut brand-new functionality we've yet to see on an iPhone. There are already some interesting and very viable rumors about the iPhone 7's camera, display and headphone jack. It will show the details for reference only in this guide.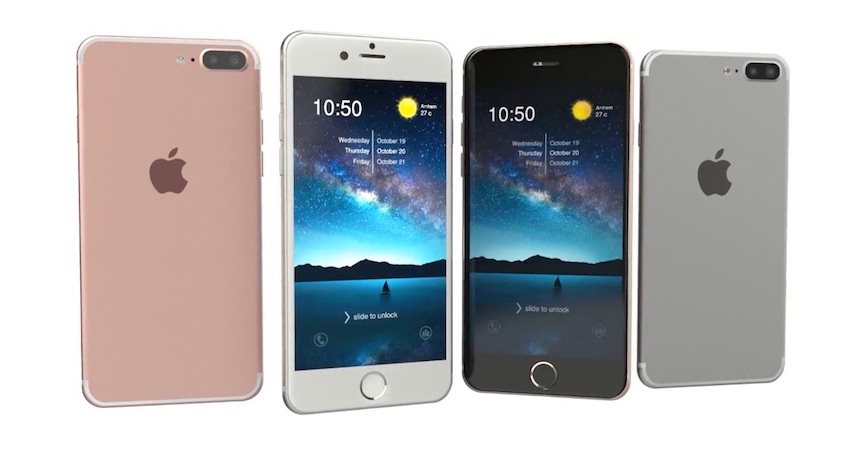 iPhone 7 - Preview
Don't Miss: How to Transfer Contacts from iPhone to iPhone
Headphone jack
The rumor around the headphone jack has been one of the most debated and covered, but we're still far from knowing exactly what Apple has planned. While the iPhone 7 and iPhone 7 Plus look likely to feature a standard 3.5mm jack, it's possible that the iPhone 7 Pro will ditch it, and replace it with an extra speaker.
Related Reading: How to Transfer Ringtone from iPhone 7 to Computer
Camera
Camera on iPhone is still continually received attentions, and iPhone 7 is no exception. The iPhone 7 should benefit from a heavily updated camera compared to the iPhone 6s. According from rumors, 12Mp camera will remain iPhone 7 Plus. According to Mac Rumors, a recent Apple patent shows for a a split-screen viewfinder where users can see the full image in the wide-angle lens and zoom in with the telephoto lens. The camera will be able to take two separate pictures (Learn: how to transfer photos from iPhone to Mac), or use one of the lenses to shoot video (Learn: how to transfer videos from iPhone 7 to computer) and the other to take stills. More impressively, the camera could also implement LinX's technology to stitch it all together into one really crisp image.
Related Reading: How to Transfer Photos from iPhone 7 to Mac
Battery
One of serous debates on iPhone 6s is that it has a noticeably small battery, which always causes users complaints. Luckily, Apple really looks to have taken complaints from users and is upping the battery size for the iPhone 7. Leaked shots on Mac Rumors allegedly show the new battery for the iPhone 7, which looks like a 7.04Wh model, up from the 6.61Wh model on the iPhone 6s and slightly bigger than the 7.01Wh battery on the iPhone 6. These battery changes can make sense on extending battery life (Learn: top tips to save battery life on iPhone) usage on iPhone 7.
Top Posts on Recovering iPhone Lost Data:
Related Article You may Like:
Share Your Thoughts With Us