Top 4 Common Mail App Issues and Solutions on iPhone
Summary
Mail app on iPhone always acts as an important role on sending/receiving emails for business. However, you may also meet some troublesome issues like the failure of sending emails, Mail app stuck, unable to delete emails etc. Read the following content and you will get a quick answer.
PhoneRescue is a time-saving and effortless iOS data recovery program and enables to recover 25+ types of files you really need. Download it and have a try after reading this tutorial.
With Mail app on your iPhone, you can send/receive emails to your friends, acquaintances or colleagues wherever you are. For business people, they can also receive the important emails and deal with them instantly. So, it is no exaggeration to say iPhone Mail app is the most valuable software in our daily life.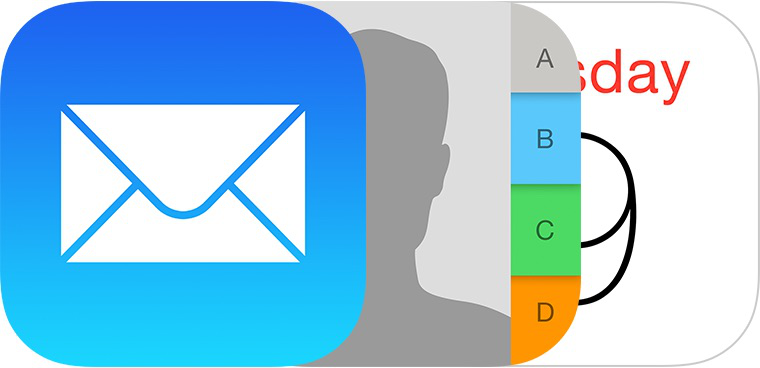 iPhone Mail App Overview
You may Like: How to Delete All Emails on iPhone
However, some users report that they've encounter the emails issues on iPhone, such as email address rejected by the server, Mail apps keep crashing, unable to delete email etc. In this post, we've summed up several common emails problems and suggestions bellow, hopefully these help you out effortlessly.
Common iPhone Mail App Problems and Suggestions
Problem 1. iPhone Mail App Crashes
Some users reported that the Mail app on their iPhones keeps crashing after updating iOS 10, especially for iPhone 4 and iPhone 5. If you've met this issues, don't hesitated to do following:
1). Make sure your iPhone network is turned on, and then open the Mail app and refresh it.
2). Reboot your iPhone and restart the Mail app. Because software updates need to restart your iPhone.
3). If this still doesn't work, uninstall Mail app and then reinstall it again after a few minutes (Note: Before uninstalling Mail app, you should backup your iPhone to keep data safe).
Problem 2. Cannot Get Email
The issue "Cannot Get Mail" on iPhone is often caused by a wrong password and you may suffer the similar email trouble on your iPhone. However, some users have also reported that although they've entered the right password, the trouble still exists. Follow the tips bellow to get some suggestions.
Make sure the email account and password is correct and then go to Setting > Mail > Delete the existing account and add new account (You can also try to restart your iPhone and make sure the network is available).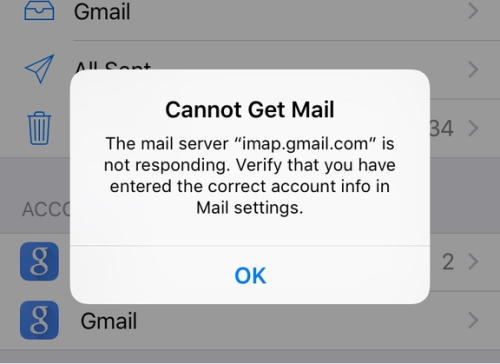 Set Up a New Visual Voicemail on iPhone
Problem 3. Cannot Receive Email
It is reported that some users have meet mail issues on iPhone, such as cannot receive email on iPhone, can't view emails, or fail to send mails from iPhone. These email issues happens anytime, especially after updating iOS restore iPhone to its original factory settings. At this time, all you need is to refresh the Mail app under the stable network condition or reinstall the app again. If this still doesn't work, you should consider clearing up your iPhone to free up more space.
Problem 4. Unable to Delete Emails
If you get "Unable to move the message to trash" error on your iPhone while deleting an email on your iPhone, don't panic. To deal with this issue, you just try deleting email configuration and resetting the account and password.
You May Also Like: How to Delete All Emails on iPhone/iPad in iOS 10 At Once >
Related Articles You may be Interested
Share Your Thoughts With Us