Summary
Your iPhone maps not taking and can't determine your location? Read on this guide to fix the iPhone Maps not locating/taking error with ease and restart up location on your iPhone.

AnyTrans – #1 iOS Data Transfer
This easy-to-use iOS data transfer tool can help you transfer all kinds of files from iOS devices to Mac/PC/iTunes, and vice versa. Download the free trial to give it a try by yourself now.

Free Download
Maps on our device plays an important role in daily life that we can't leave without it for a moment, especially nowadays. But sometimes iPhone Maps may also go wrong just like other apps on device. And the most common one is iPhone Maps not taking. It may lead to a big trouble when you're driving halfway, or traveling in a strange place. Worry not, as we have several workarounds for this issue. And in the following, we will share you the top 5 efficient solutions to help you out in minutes.
Don't Miss: How to Fix: iTunes Error 9 >
How to Fix: iPhone Maps not Taking/Locating Error via 5 Methods
Solution 1. Check Location Permission
Since many users are likely to forget to enable location service for iPhone Maps, you should first check the Location Service is available to the app. Here's how to check the location services: Go to Settings on your iPhone > Tap on Privacy > Tap on Location Services > Find Maps and tap it > Check the permission.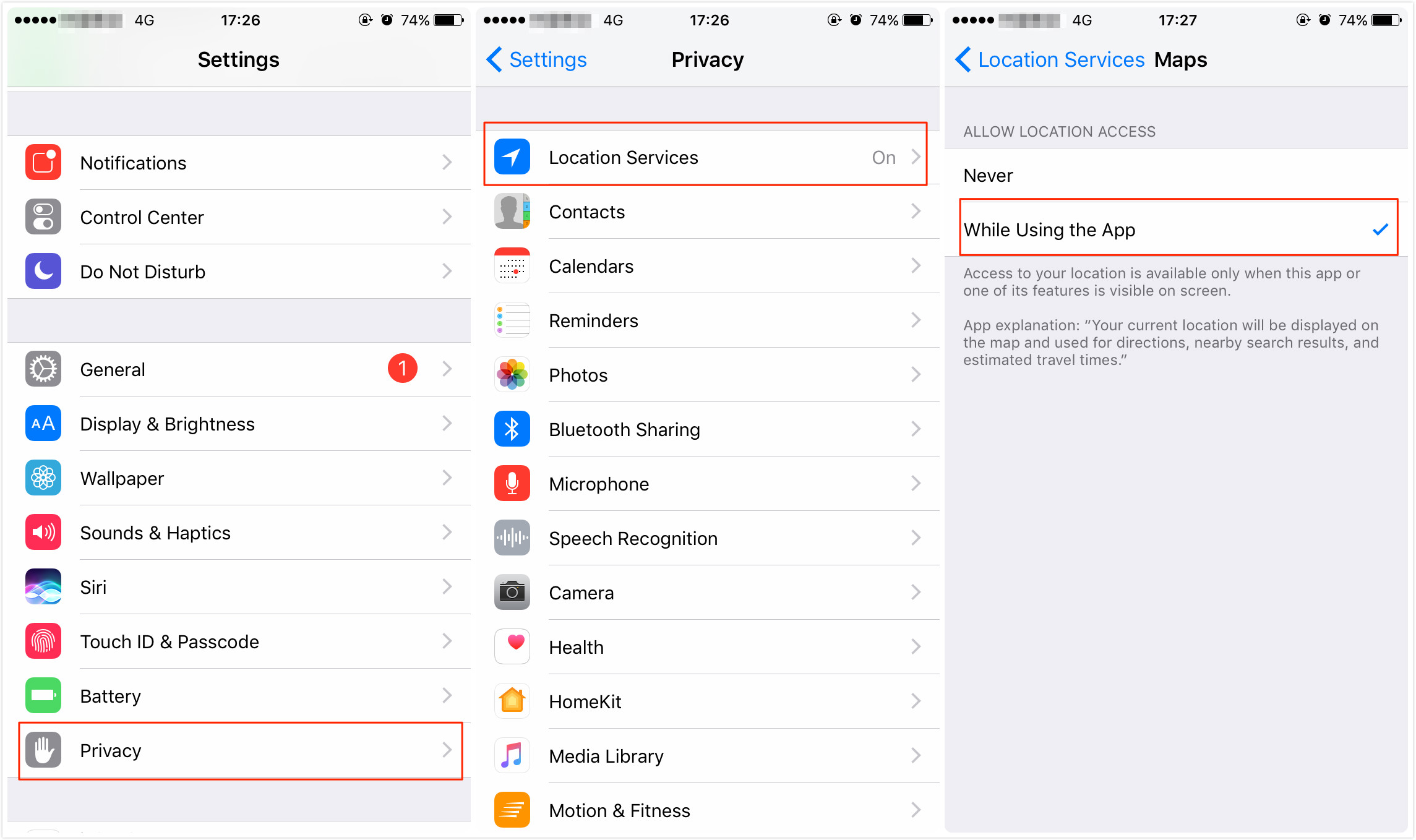 Solution 2. Check Cellular Data
Most apps on your iPhone require cellular networks or Wi-Fi connection to deliver the most accurate and latest data to you, the same does Maps app. So, make sure that cellular data is up and running on your iPhone. Then open iPhone Maps, it should be worked correctly now.
Solution 3. Reset Location & Network Settings
Resetting your network settings and location can be one of the best options to solve iPhone Maps not locating error, as it will remove all the device locations and network data stored as settings. In this way, your network information and location will be reset and start up as a brand new part. To reset all your locations and network settings:
Go to Settings on iPhone > General > Slide phone screen to the bottom and tap on Reset > Tap Reset Network Settings and enter your 6-digit passcode > Tap on Reset Location & Privacy, enter passcode.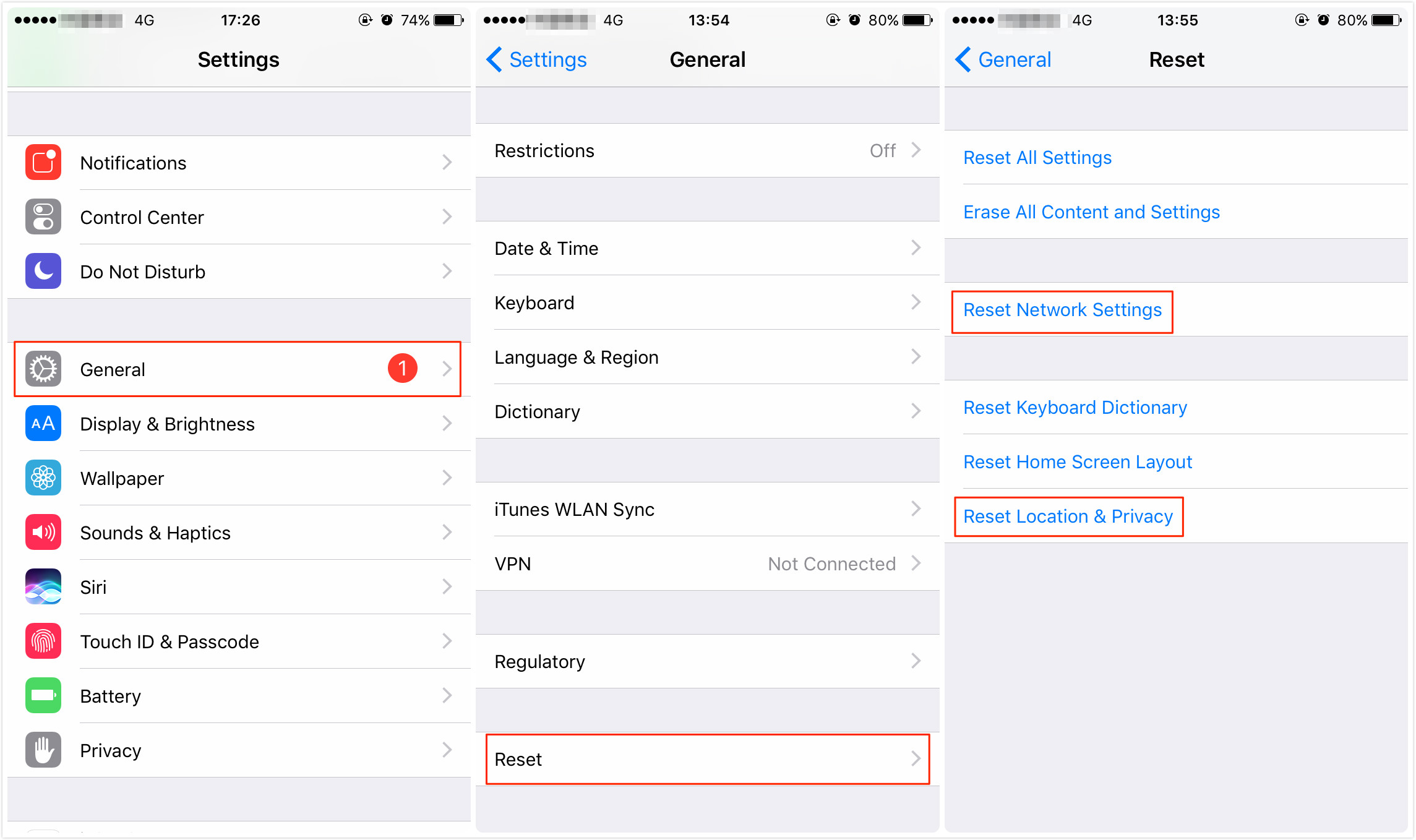 Solution 4. Close & Reopen iPhone Maps
Sometimes, the app on device could come with some temporary bugs. In this case, you just need to close the app and wait for a seconds, then reopen it. Some users say that this solution works perfectly for occasional iPhone Maps not locating issue.
Solution 5. Restart iPhone
Another one-fit-all solution that worked for most users to fix iPhone Maps not taking error is to restart your iPhone.
1. Press and hold the Sleep/Wake button until the slider appears.
2. Swipe the slide to turn your device completely off.
3. Wait for 10 seconds, press and hold the Sleep/Wake button again until the screen turns back on and displays the Apple logo.
Above solutions are also capable of fixing below iPhone Maps Errors:
GPS not updating your location
Compass pointing in the wrong direction
GPS showing the wrong location
No GPS signal
Bonus Tip: How to Backup Data from iPhone to Computer
Our iPhone keeps plenty of important files like photos and videos of our lovely kids, valuable contacts, precious messages, etc. So, it is always advisable to make a backup of these files on device in case they will get lost due to various iPhone errors.
Indeed, iOS users can backup their files via iTunes or iCloud. However, you cannot selectively back up iPhone data with iTunes, and it won't let you upload non-purchased music, movies etc. If you want to backup your files selectively and keep the data viewable on your computer, AnyTrans is the way to go. It is regarded as the best alternative of iTunes, as it can help you selectively transfer photos, contacts, music, and any other type of files from iPhone/iPad to Mac/PC/iTunes, and vice versa. Now, let's download AnyTrans on your computer and backup your valuable files with below 2 simple steps.
Step 1. Install and run AnyTrans on your computer > Connect your iPhone to the computer via its USB cable.
Step 2. Choose the files category you want to backup > Preview and select the files you need > Click To computer button on the bottom right corner to start the process.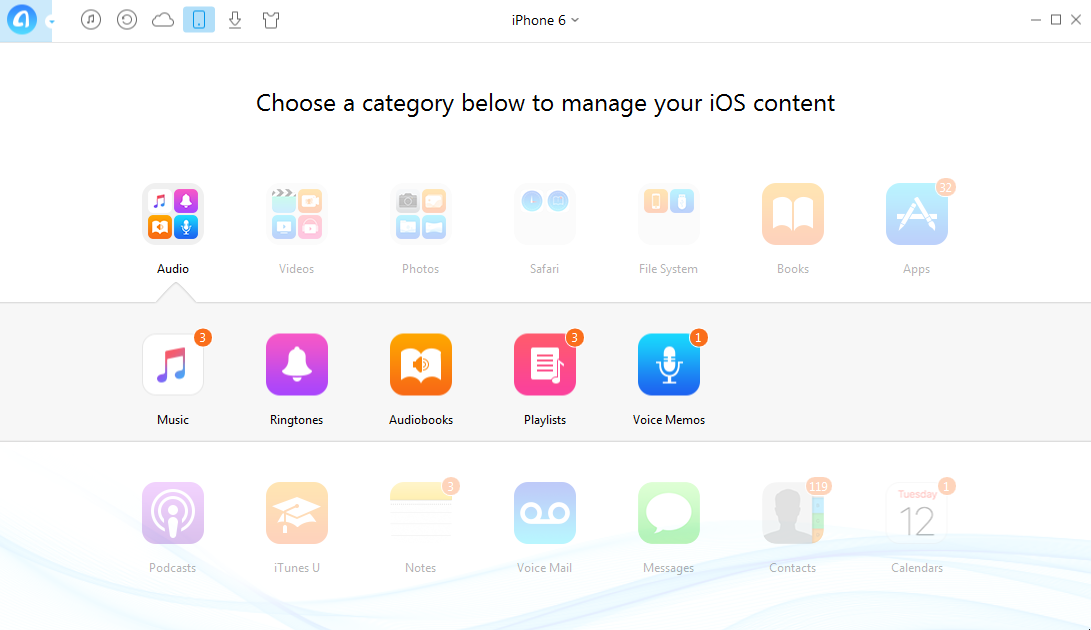 The Bottom Line
Hope above 5 solutions can help you successfully fix the iPhone Maps not locating error. Lastly, don't forget to backup your important data to computer so that you can easily get them back one day, and AnyTrans can be your best choice.
More iOS 11 Upgrade Related Articles: