How to Easily Protect Your Privacy on iPhone
Summary
Looking for a solution to protect all your privacy on iPhone? Here's a way to protect your person information against any exposure to any other else.
Get Started Now with this innovative PhoneClean so that you can make use of it before reading this How to Protect Your Privacy on iPhone.
While it can be quite convenient to keep things like contacts, messages, and the app data on your iPhone, but at a certain moment they pose particular threatens. Attention should be attached to the privacy on an iPhone, for an iPhone is much easier to get lost or stolen since folks take it everywhere.
You don't want people see your unpublished phone numbers, accounts info and some embarrassing browsing history, don't you? Imagine you have had such a day. You worked, and you didn't see an end. You treated yourself for a dinner and did not feel happy afterwards, either. Furthermore, you lost your lovely iPhone on the last bus home. All your import account numbers and passwords were recorded in that phone. At that time, you get really upset. You may blame yourself for the lost of the iPhone just because of your careless, but fact is almost everyone lose something in his lifetime.
Here's good news for you to avoid such tragedy and all you need is an application called PhoneClean. It can protect all your privacy on iPhone in safe hands with ease.
How to Easily Protect Your Privacy on iPhone
Step 1. Step 1. Install PhoneClean on your computer, and connect your iPhone. Select Privacy Clean, and click the Scan button.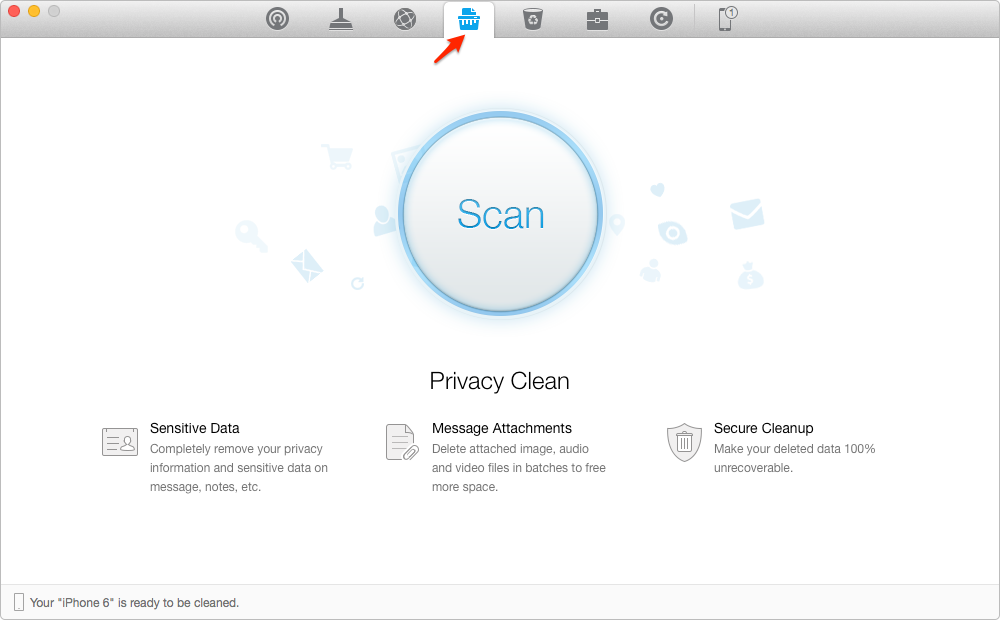 Protect Your Privacy on iPhone with PhoneClean
Step 2. After it is done, double click the Sensitive Data option or Secure Cleanup to select the private data like messages, contacts, call histories, notes that you want to safely remove.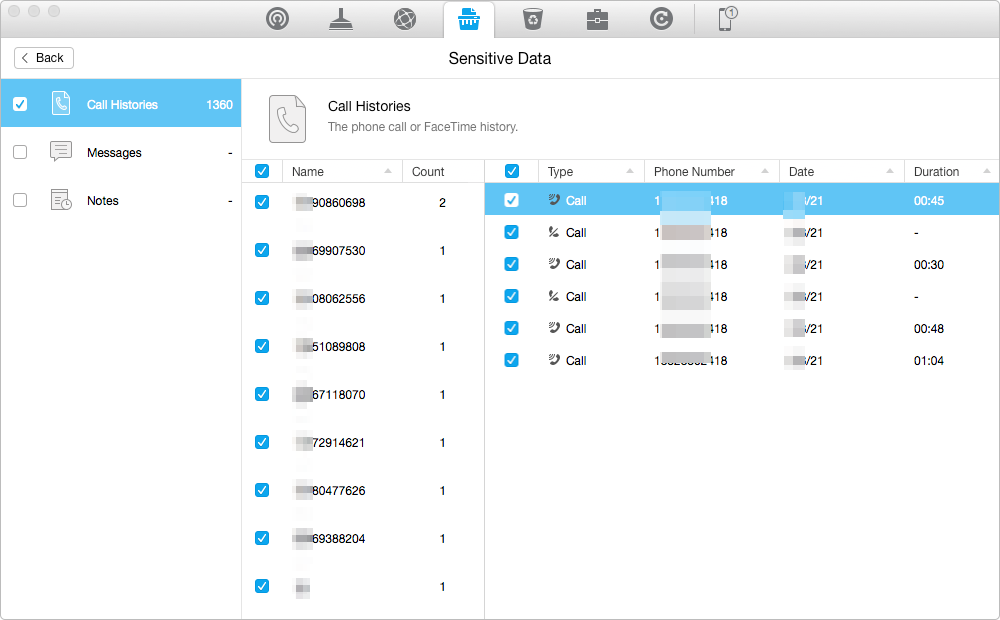 Protect Your Privacy on iPhone with PhoneClean
Step 3. Click Clean to remove them.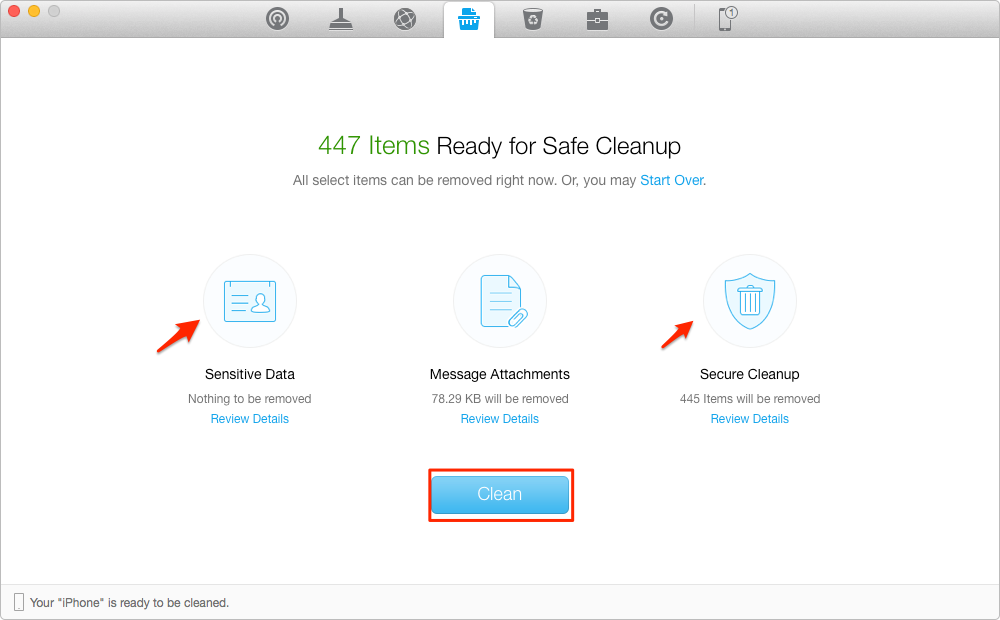 Protect Your Privacy on iPhone with PhoneClean
The Bottom Line
PhoneClean protects your privacy meanwhile it reclaims some valuable space for the readers as well, besides, it is also quite capable of boosting up the performance of an iPhone. It is the most helpful iPhone assistant so far. Hope you can add it to your Favorites.
More Related Articles You May Like
Share Your Thoughts With Us