Tips to Avoid iPhone X OLED Screen Burn-in
Summary
Burn-in issue is a kind of common problems which OLED screen may suffer. Check this guide for how to protect your iPhone X from OLED screen burn-in.
AnyTrans provides you with the best way to transfer various iOS data, contacts, photos, messages, songs, notes, calendars, call logs, etc. from old iPhone 7/6s/6/5s/5/SE to your new iPhone X.
OLED screen seems a new mobile phone tendency. After Samsung Galaxy, and Google Pixel have introduced it to their own phones, Apple is also following the steps, equipping iPhone X with OLED.
Although OLED has its fancy, there is also a problem that users are concerned about - the burn-in issue. Just couple days before iPhone X came out, some users, with Pixel 2, complaining about that their phone screens suffered from burn-in, which gives a lot focuses and worries about if iPhone X has the same issue?
To be honest, All OLED screens have the possibility of burn-in. However, we can protect it from burn-in, with some tips. Firstly we need to know what exactly OLED burn-in is.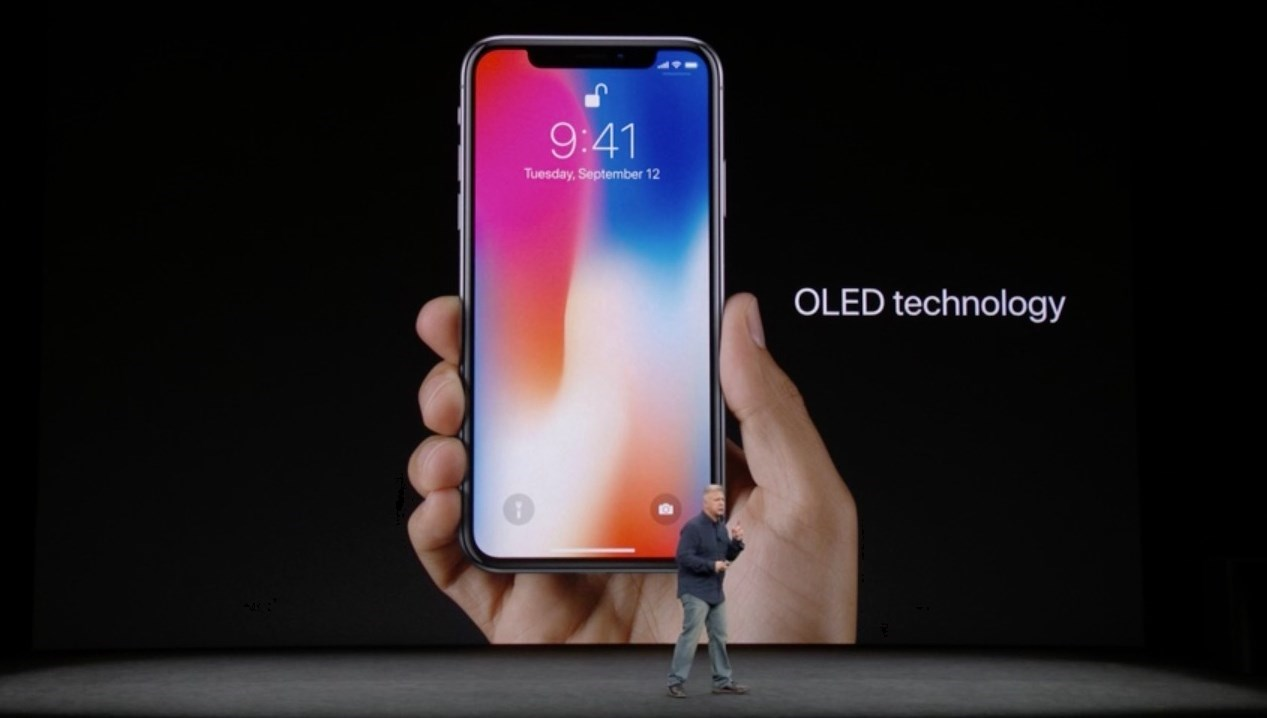 iPhone X OLED Technology
What exactly is burn-in
Traditionally "burn-in" means that the afterimage never goes or fades away; it's permanently burned into the screen.
Burn-in is generally caused by leaving a static section of screen on for a long time. Examples on TVs include logos and tickers at the bottom of news channels, a score bug from a sports game, or the status display from a video game. You see more static images on phones, particularly the notification and navigation bars.
How to Avoid iPhone X Burn-in
To reduce the chance of burn-in on iPhone 10, here are most practical tips you can try.
Tip 1. Update your iPhone X to the Latest iOS Version
When a new update is available, you'll see a prompt to update. You can also check for updates in Settings > General > Software Update.
Tip 2. Use Auto-Brightness
Auto-Brightness will automatically adjusts the brightness of your display based on the ambient light in your location. To turn it on, go to Settings > General > Accessibility > Display Accommodations.
Tip 3. Set Auto Lock
Set your iPhone X to turn off the display when you aren't using it. Choosing a shorter time is recommended. To adjust this setting, go to Settings > Display & Brightness > Auto Lock.
Tip 4. Reduce Brightness Level
You need to avoid displaying static images at maximum brightness for long periods of time. If you have an app that keeps your display on when you aren't actively using your iPhone X, you can temporarily reduce the brightness level using Control Center.
Tip 5. iOS 11 Will Protect iPhone X OLED Screen Automatically
In digging through the iPhone X firmware leaked, people have found one more small tidbit: reference to a burn-in mitigation feature for the OLED screen. iPhone X will be the first iPhone to equip with an OLED display.
It isn't clear exactly how the iOS 11 software will try to mitigate the burn-in effect. The feature could be toggleable in Settings or permanently enabled at the system level. Anyway, iOS 11 is truly protecting the OLED screen.

iOS 11 Protects iPhone X from Burn-in
The Bottom Line
Burn-in arises when the same static content is visible on screen for a long time with no variation in brightness or hue. And with the tips above, you can totally get how to reduce the chance of iPhone X burn-in. If you find this guide is useful, please share it with others, helping more users.
More Related Articles You May Like