iMobie Wiki Page – iPod nano 16GB (7th Generation)
Summary
In this iPod nano Wiki Page, you will get the details about iPod nano 7th generation, like its design, features, performance and more.
Simply Download AnyTrans now and then learn how to transfer music from the iPod nano to your computer in minutes before reading this guide.
Apple announced the seventh generation iPod Nano on September 12, 2012. The (maximum) internal storage capacity has not been increased compared with the previous model but only a single, 16GB version of the seventh generation iPod Nano was announced at the product launch. On 15 July 2015, Apple refreshed the iPod Nano, offering only 5 more subdued colors (gold, silver, blue, pink and space grey) compared to the original 7 jewel tones, in addition to the (Product) Red model.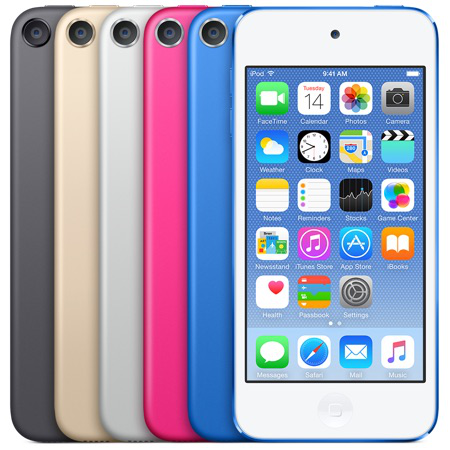 The Seventh Generation iPod nano – Preview
Related Reading: How to Transfer Music from iPod to iPhone
Design
The device has been described as the "thinnest iPod Nano yet", 38% thinner (5.4 mm) than the Nano it replaces (8.78 mm), and adds the ability to use Bluetooth 4.0 wireless headsets, speakers and other devices (such as heart-rate monitors). It still included the Nike+iPod option as well as VoiceOver, Shake to Shuffle, an FM radio tuner which works when connected to headphones or a stereo jack.
Don't Miss: How to Transfer Music from iPod to iPod
Music
When you hear a song you love, tap Genius to find other songs (Learn: how to transfer songs from iPod to computer) like it on your iPod nano and generate a Genius playlist. For more inspiration, tap Genius Mixes and rediscover songs you haven't heard in awhile, or find music you forgot you had.
Storage
The 16 GB of flash memory is capable of holding roughly 4000 songs or 14,000 photos, respectively, and Apple estimates that battery life is "up to" 30 hours of music playback or 3.5 hours of video playback when fully charged.
Don't Miss: How to Transfer Music from Computer to iPod
More iPod, iPhone and iPad Related Articles You May Like:
Share Your Thoughts With Us