How to Get an iPod Ripper Free for Ripping Songs off iPods
Summary
iMobie WiKi - iPod Ripper Free, a free utility which can help you rip and backup music from iPod to computer, iTunes or to a new iPod.
Want to transfer 7000 songs from iPod to computer in 20 mins? Start download now before reading this How to Get an iPod Ripper Free guide.
As a leading power in the technology industry, Apple seems get plenty enough righteous reasons to prevent iPod users from rip songs off iPod. However, imagine that, you ripped hundreds of (or more) CDs onto iTunes library and one day your computer get crashed, what will you do?
Before giving an answer to this, you'd better raise your vigilance to a higher level. Because, there are more than ten thousands computer hard drives get damaged and everything on them will lose, including the decent music collections which was built for years.
So at this moment, you definitely need an iPod Ripper Free solution.
Choose an iPod Ripper
An iPod Ripper – AnyTrans, which is made for helping users backup iPod music, videos, photos onto computer hard drive in case an unexpected HDD failure.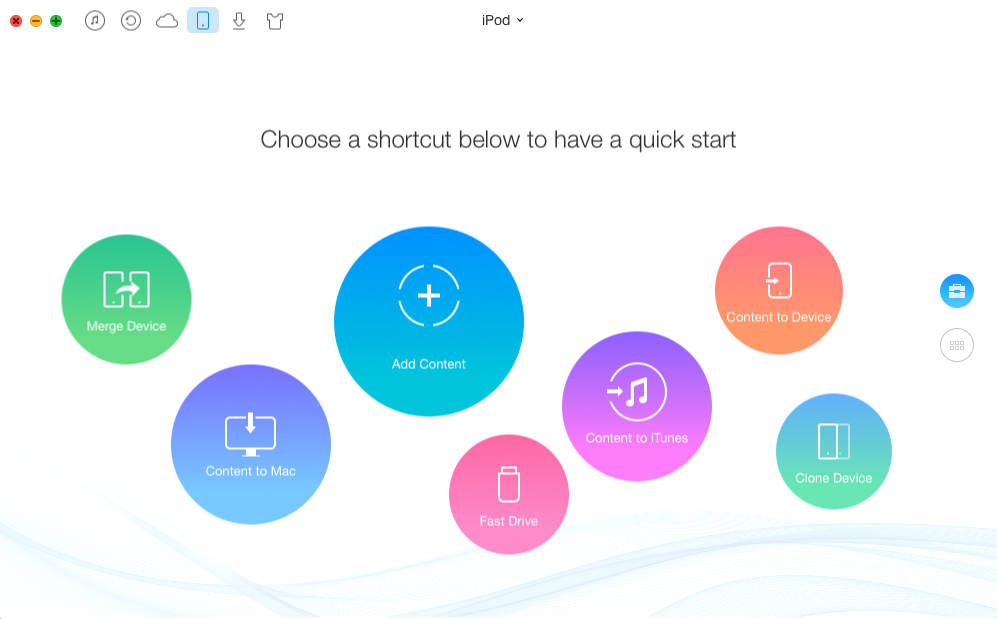 AnyTrans Overview – on Mac
AnyTrans is well designed for transferring iPod Music, movies, TV shows, videos, audiobooks, and podcasts to & from computer. You even don't have to install the clunky and slow iTunes, an evil thing for many PC users. Aiming to deliver you a comfort iPod transfer solution, AnyTrans fully supports all models of iPod nano, iPod shuffle, iPod classic and iPod mini.
AnyTrans is a professional software that gives you a hand to rip iPod. It is also a great iTunes alternative to manage iPod content. For instance, you can import or export iPod music to/from computer without launching the chucky and slow iTunes. So, just download it to have a try.
More Related Articles You May Like
Share Your Thoughts With Us