iPod to Mac Transfer Free for Download
Summary
AnyTrans for Mac is an up-to-the-minute iPod to Mac Transfer app that allows you to free download. Take the chance to get this iPod to Mac transfer free trial.
Get started now with AnyTrans, and enjoy all its fantastic values before reading this iPod to Mac Transfer Free for Download guide.
Few days ago, one of the users poured out his complaints of the music on his iPod. The full story is that, 'I'm going to get an iPod touch b/c my current iPod classic keeps freezing (it's 4 years old) I really don't want to lose all my music because I have over 2000 songs, and some movies."
He added, 'are there any programs that I can use to transfer my music from iPod to my current Mac (a Macbook that is new so I don't have any of the music on there in order to start from scratch).'
What makes a lovely iPod so intractable to get the music back to a computer? Before answering this, you should know iTunes is the only official program made for managing iPod content. And surprisingly it's one-way transfer, which means you cannot rip the music off your iPod.
Don't Miss: How to Transfer Music from iPhone to Mac Computer >
The Tool You Need
Searching online you can find a large selection of products that might bring you a decent solution. The one we recommended is AnyTrans for Mac, an all-in-one and best-value iPod to Mac Transfer free available for download and trial.
Through the intuitive wizard, this iPod to Mac Transfer allows you to back up music and movies from Apple devices to the iTunes library or to a folder on your Mac computer. To ensure your iTunes can be perfectly restored, AnyTrans for Mac also saves all your personal data, such as ratings, play counts, tags and art work. Start Trying iPod to Mac Transfer for Free >
How to Take Advantages of iPod to Mac Transfer Free Trial
The reason AnyTrans for Mac offers an option of iPod to Mac Transfer free trial is that most of users merely understand the iPod songs are everything they need. In fact along with the music tracks, you also need to take your playlists, ratings and plays into account.
While with the free trial of this iPod to Mac transfer program, you'll be able to learn more intangible yet valuable property which would be frequently neglected. Start Trying AnyTrans for Mac Free >
AnyTrans for Mac Screenshot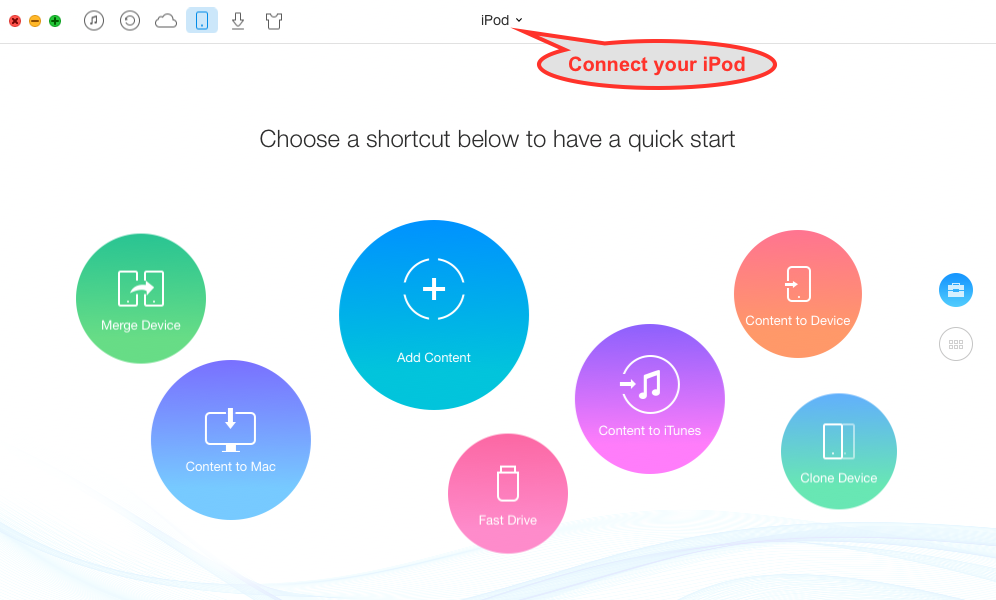 AnyTrans for Mac Screenshot
More iPod, Music and Mac Related Articles You May Like
More Related Articles You May Like
Share Your Thoughts With Us